We all love a glass of wine, whether it is to accompany a meal of to savour on its own. Wine makes an appearance in many cocktails in all of its guises. When it comes to white wine it seems that its sparkling sibling gets all the limelight. So here are some best white wine cocktail recipe ideas to try anytime.
Lets concentrate on the wonderful still white wine and mix it to make some wonderful cocktails. Just like any cocktails, these can be adapted to suit your own tastes. However try them as they are and enjoy with friends on a summers afternoon or an evening get together.
Best White Wine Cocktail Recipe Ideas
So what are the best white wine cocktail recipes? That really does depend on the individual, we all have our own likes and dislikes. However, even the basic white wine spritzer can be a favorite cocktail, especially when we get inventive with it. A white wine mojito may hit the top of the list for you, or a white wine kir could hit the top spot.
White wine is the star of the show today, and mixing it can be fun.
White Wine Spritzer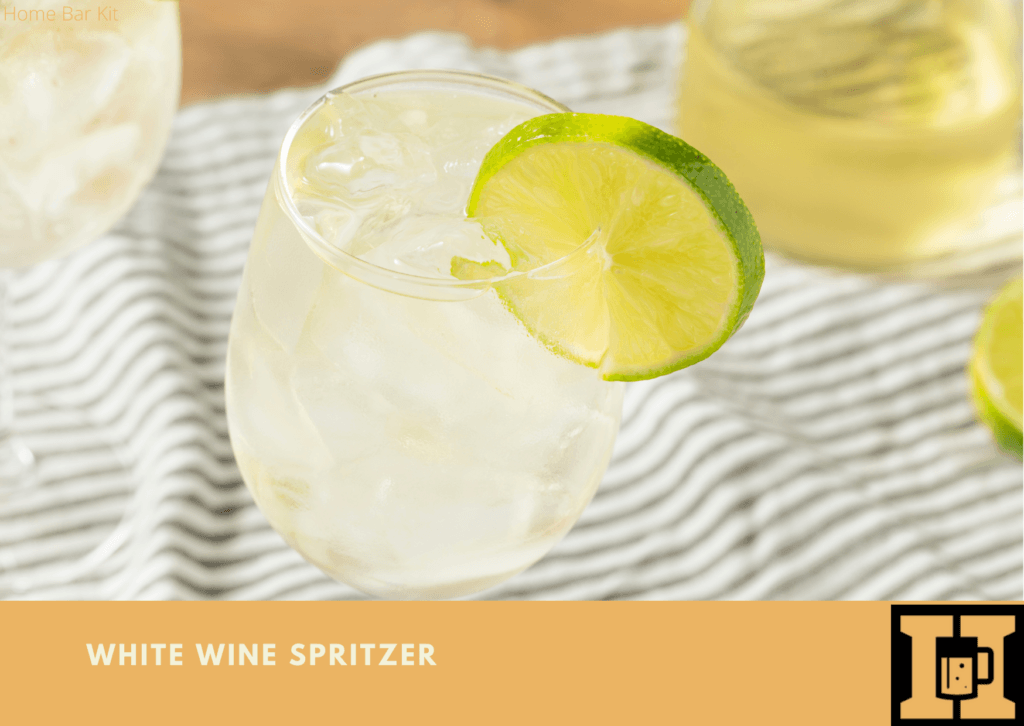 Everyone knows the spritzer and many would not class it as a cocktail, but a cocktail is a drink made of two or more ingredients. This is probably one of the easiest drinks to make. Always a hit whether its a hot summers afternoon or an evening drink with friends.
The basic spritzer is white wine and club soda over ice, finished with a slice of lime, lemon or orange. However this is where you can dress this little number up, the garnish is your choice after all. Add a little mint, pop in some strawberries or raspberries. Mix your white wine spritzer and personalise it with your own choice of garnish.
White Wine Spritzer Recipe
Ice
3 parts white wine
1 part soda
Garnish
Pour the white wine over a long glass of ice, top up with soda and garnish, simple. The wine is your choice, as is the type of ice you want to use, some like cubes, others prefer crushed ice. This simple cocktail can wear a different face every time you make it, just add different garnishes.
It is easy to scale up, make a large jug of it to serve at your next gathering. A simple but great white wine cocktail to be enjoyed anytime.
White Wine Sangria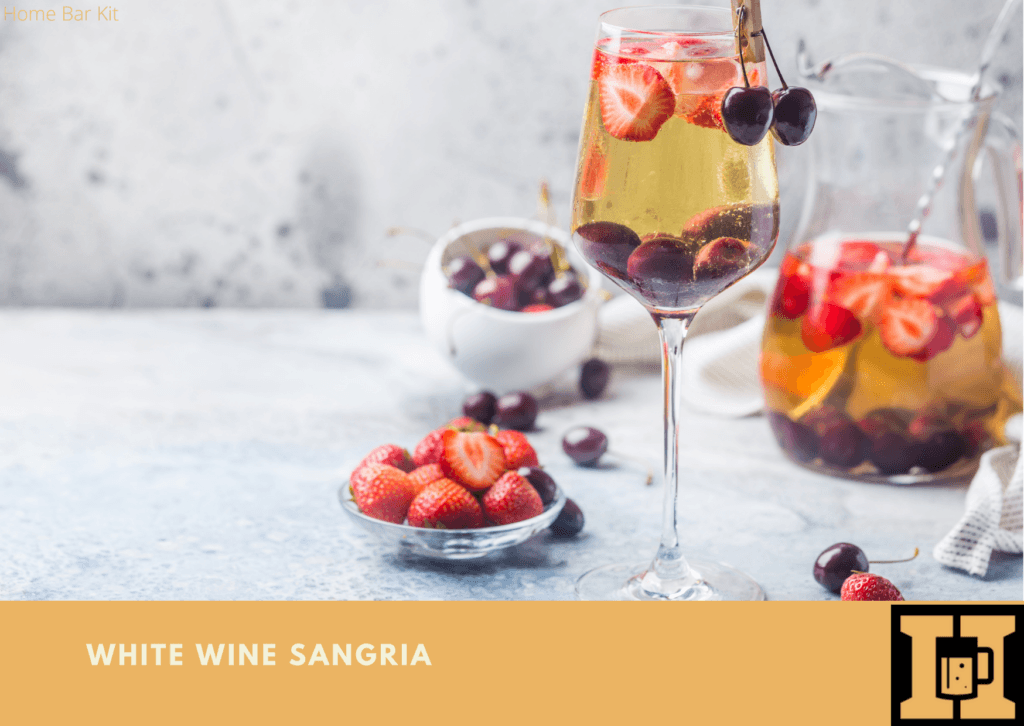 Sangria is another classic cocktail that always puts in an appearance when the sun comes out and a garden party is on order. Easy to make and easy to customise, it's a pure winner that everyone loves. Many people make it with red wine, which is of course fine. However for a lighter fresher sangria, try it with white wine instead.
It is just a few ingredients that make the base of a sangria, but be as flamboyant as you wish because the only sangria rule is your rule. Make it as sweet as you like, as fruity as you like and as strong as you like, you have control.
White Wine Sangria
1 bottle of white wine 750ml
Brandy 60ml
Schnapps 60ml
Fruits of choice
Soda
Ice
Whatever fruit you decide to use prepare by slicing or cutting into smalls chunks and add to a large jug. Pour over the wine, brandy and schnapps and leave to sit for a few hours. When it is ready to be served add the soda and ice, then enjoy.
The fruit can be anything, strawberries, apple, pear, orange, lime, peaches or any fruit of your choice. When it comes to wine I prefer a dry wine to counter act the sweet fruit. A pinot Grigio, Chardonnay work well, but if you like it sweet then go with a Moscato.
The flavor schnapps you choose is up to you, I like peach schnapps or maybe orange or pear. It is best to let the mix sit for a while so the ingredients can infuse, but don't add the soda or ice at this point. This for obvious reasons, the ice will melt and the soda will go flat.
Swap soda for ginger ale, or add fruit juice instead, the variants are endless, just play around until you find your favorite white wine sangria.
Bicicletta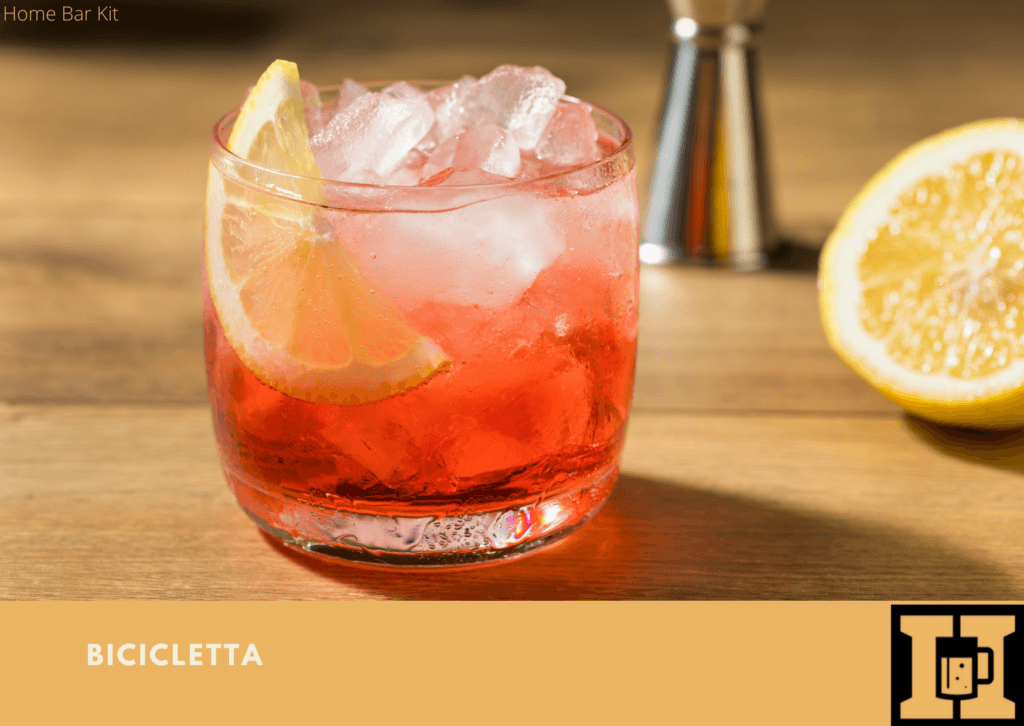 A wonderful Italian cocktail that is a bitter as it is refreshing and an ideal white wine cocktail. Bicicletta translates as bicycle. The cocktail is said to have got its name from old men wobbling home on their bikes after enjoying an afternoon of drinks with friends.
You can just picture it, but hey leave the bikes in the shed and mix yourself a Bicicletta. It is easy to make with just three ingredients over ice and a little orange garnish.
Bicicletta
Dry white wine 60ml
Campari 60ml
Soda
Ice
Orange slice
Pour the wine in a tall glass over ice, add the Campari and top up with soda, finish with a slice or two of orange. It is just equal parts of wine and Campari, so easy to scale up into a jug. Add as much or as little soda as you prefer. It's simple but a great drink to enjoy with friends in the garden.
White Wine Mojito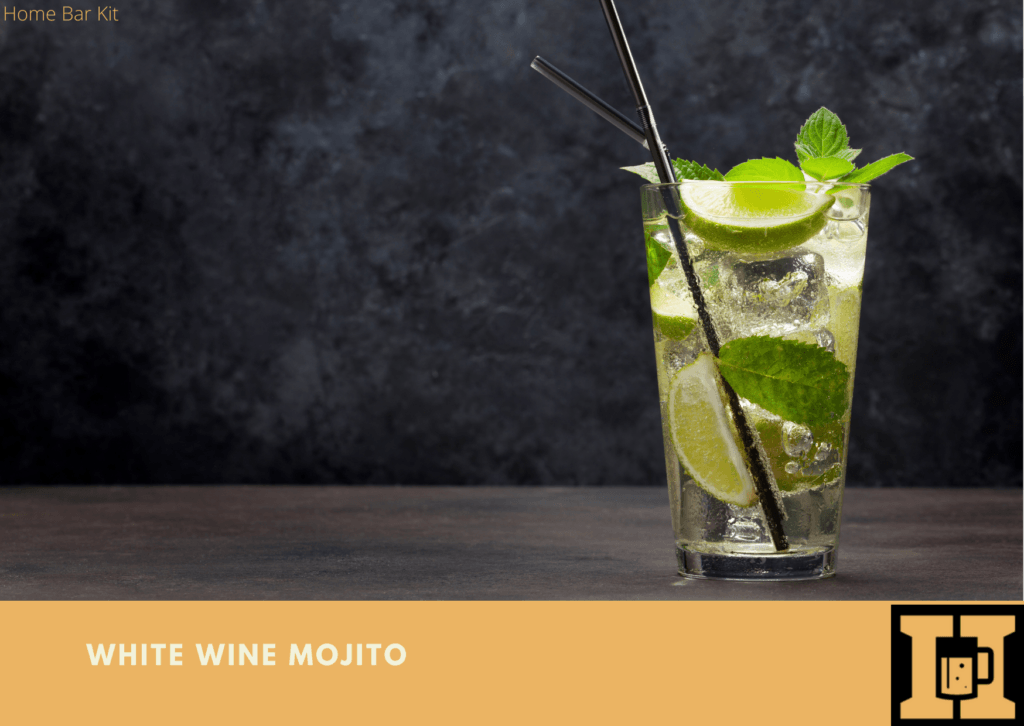 The much loved simple cocktail made with white rum, popular by the pool or on a summers night. But have you ever had a white wine mojito? It's a simple swap, just ditch the rum and use white wine instead for a refreshing light cocktail.
You can make this cocktail as short or as long as you like, or scale it up in a large jug to share. Just five ingredients over ice will have you enjoying a mojito with a difference.
White Wine Mojito
White wine 120ml
Soda 60ml
Agave syrup 5ml
Lime wedges
Mint leaves
It is handy to have a muddler for this to release the oils and juice from the mint and lime. Place the mint leaves and a wedge of lime into a glass and lightly crush with the muddler. Alternatively place the mint leaves into the glass and use a spoon to crush, then squeeze the lime juice in.
Add the agave syrup, or a tablespoon of sugar, then add some ice. Pour in the white wine and top with soda, then give it a little stir, finish with a wedge of lime. A great little mojito alternative that is light and refreshing.
White Wine Margarita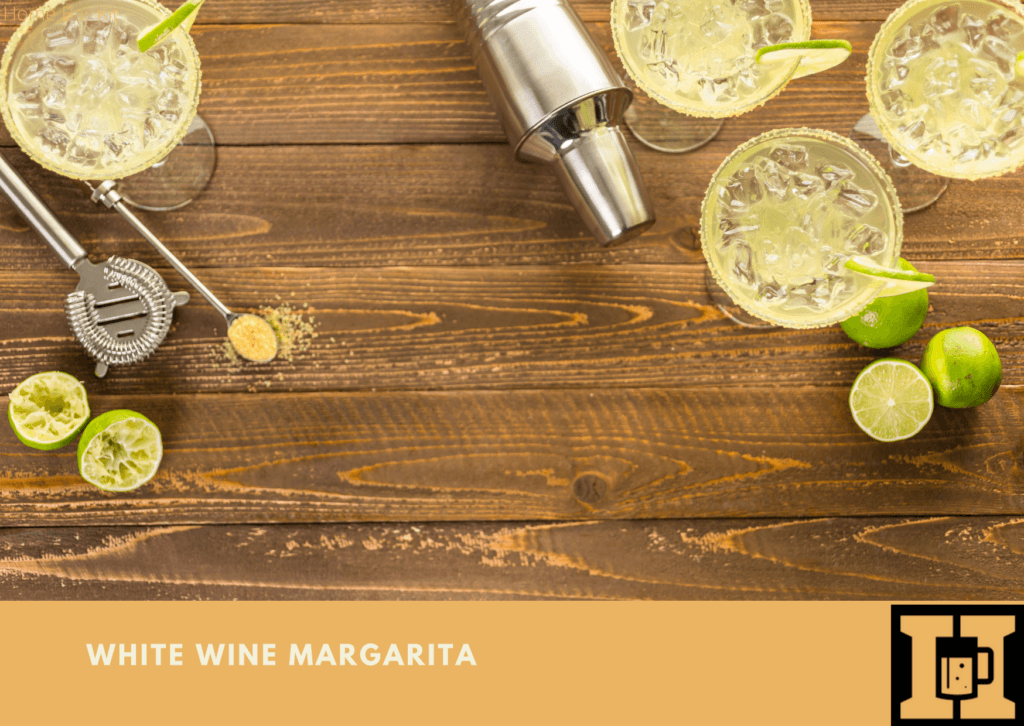 The classic tequila cocktail loved by many, a vacation screams a margarita or two. Or just enjoy one on a cocktail night out. However what about replacing the tequila with white wine, or if you are adventurous adding white wine to it.
Either way it will be a hit if you mix up a pitcher or two at your next barbecue or garden party. It's easy to make with just a few ingredients over ice. To make one pitcher use a whole bottle of your favorite wine.
White Wine Margarita
White wine 750ml
Lime juice 40ml
Orange juice 200ml
Tequila 60ml (optional)
Ice
Salt
Add some ice to a large jug. Pour the wine into the jug, add the lime juice and orange juice, then pop in the tequila if you are using it. Give it a little stir to combine the ingredients. On a tray or plate pour out some salt, then wet the rim of the glasses with lime by running a wedge of lime around the rim. Place the wet rim in the salt. Add a little ice to the glass and pour the margarita cocktail in, then finish with a little lime garnish.
This white wine cocktail is great without the tequila, but does give it that extra kick if you are in the mood for a kick.
White Wine Kir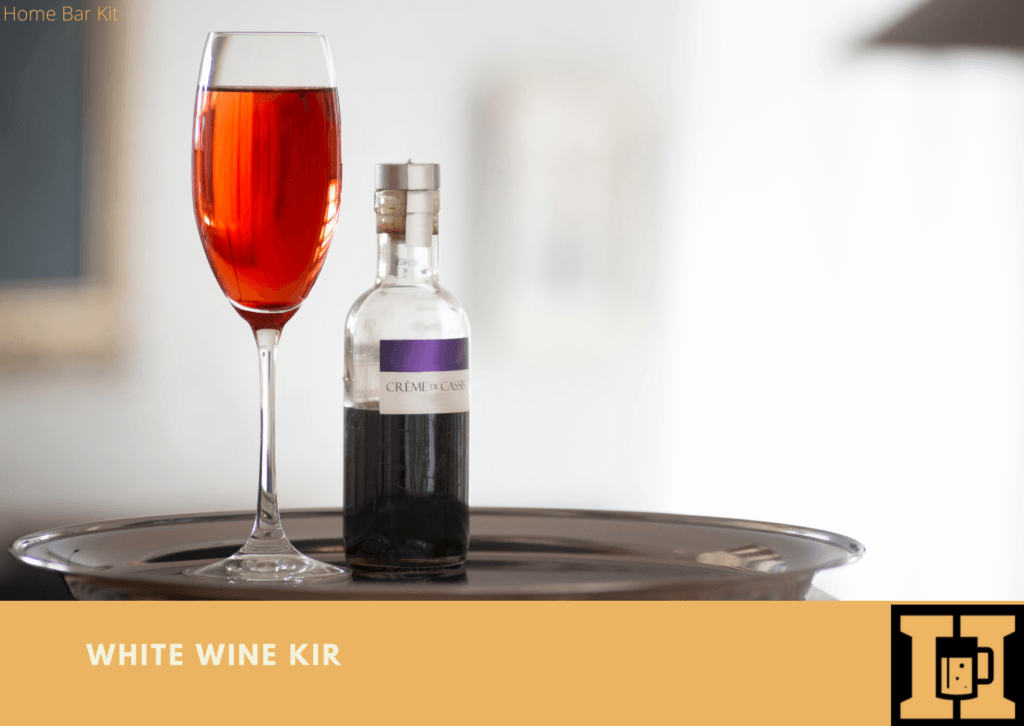 For the ultimate simplistic cocktail try out the white wine kir. A fruity berry drink that lights up a glass of white wine. With just two ingredients it's a luxurious blackcurrant flavor on top of a lovely white wine.
Fresh, fruity and served with or with out ice, no need for garnish unless you insist.
White Wine Kir
White 200ml
Crème De Cassis liqueur 10ml
Pour the crème de cassis into a glass of your choice and add the wine, that's it, so simply. Optionally you can pour over ice and garnish if you like.
There is nothing else to say about the white wine kir, except it is a beautiful drink laced with a lovely blackcurrant twist.
The Something Blue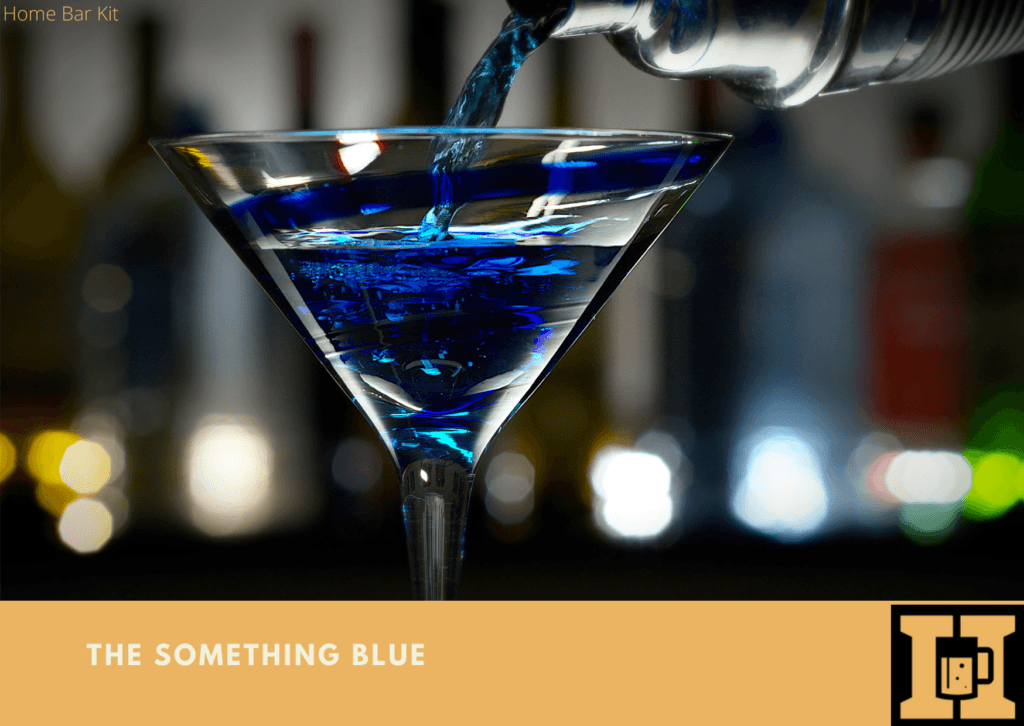 A delightful white wine cocktail mixed with a tropical fruit liqueur and ginger ale. As you may have guessed from the name it's a wedding inspired cocktail. However that doesn't mean to say we can't enjoy it whenever we like.
This one is great served in a Champagne flute or a Martini glass and is a light delicate drink that will light any occasion. It has just three ingredients and comes together as a beautiful sky blue color. The color comes from the Hpnotiq liqueur which is a blend of French vodka, Cognac and fruit juices.
The Something Blue
Hpnotiq 60ml
White wine 60ml
Ginger ale 30ml
It is best when you pre chill the three ingredients. Pour the Hpnotiq into the glass, followed by the wine and finally the ginger ale and you are done. A beautiful light white wine cocktail that screams summer with its light blue color.
Captain With A Skirt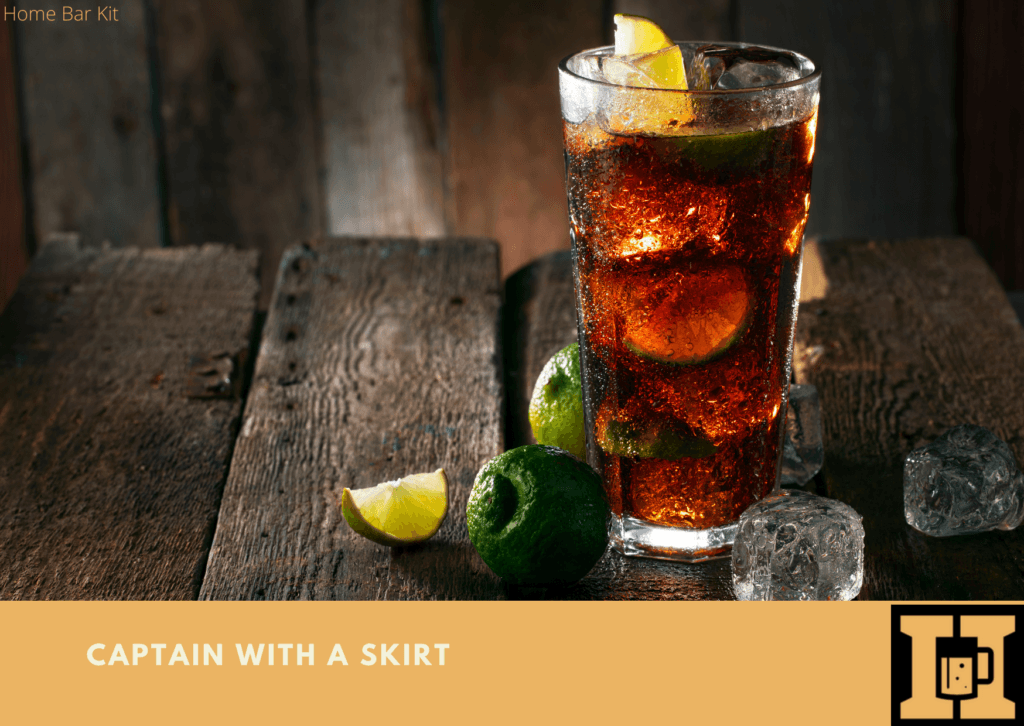 A strange name for a cocktail, but it comes from the dark spiced rum (Captain Morgan) that laces this drink with a spicy base. White wine and dark rum, sounds ludicrous, how about adding a little coke and a slice of lime too.
Just three ingredients poured over ice with a lime garnish will give you this feisty dark cocktail. Lower the rum to lessen the kick, you might be glad you did.
Captain With A Skirt
White wine 60ml
Dark spiced rum 60ml
Coke
Lime
Add some ice to a glass and pour over the wine and rum. Top up with a coke of your choice, then finish with a slice of lime. Again as I said pull back on the rum if you prefer you captain with a skirt to be lighter. The type of coke you use is up to you, just mix and enjoy.
Final Thoughts For White Wine Cocktail
So, I hope you like the white wine cocktails I have shared with you today. Even though there are set ingredients, of course this is just a guide. So therefore play around with these, you may stumble across your own amazing drink.
This especially refers to the fruit that is used in them. Fruit can change a drink, so try your own combination of fruits. Likewise you can sweeten a drink by using a sugar syrup or a sweet wine. I prefer dry white wine, which compliments the sweet ingredients.
Of course there are cocktails that use all types of wine, I will cover Rose, Red and Sparkling in another post. However Spruce Eats have a good selection.
Try these white wine cocktails and share your experience below, but most of all enjoy.