The hops, the malt and the yeast are all important ingredients in brewing beer. However you can't make beer without water, no water, no beer. The type of water we use can have an affect on the beer. So is it okay to use tap water for brewing beer?
Or should we use bottled, filtered or distilled water?
Being new to brewing myself I have dived into the different aspects of brewing to educate myself. Water is one of those aspects I studied before I brewed. So it is my duty to pass on what I have learned for others with the bug to take up brewing beer.
Is It Okay To Use Tap Water For Brewing Beer?
The general consensus among home brewers is that if your water is okay to drink, then it is okay to brew with. So if it taste alright, smells alright and you drink it, then go ahead and brew with it. If you don't drink it because it tastes or smells bad, then there are alternatives. We will go into them in this article.
Thankfully the water in my region smells and tastes good, so I will be brewing with it. However in the future I may experiment with the different methods I am about to look at.
Tap Water For Brewing Beer
As an Amazon Associate, I earn from qualifying purchases.
Brewing beer can be a complex process or at least it can seem to be, but it can be simple too. The best place to start brewing is with an extract kit.
It is the simplest way and the best way to get the feel of brewing. This is how I am starting and one of the big questions on my mind has been whether tap water is okay to brew with.
Seeing as we need a fair amount of water to brew beer and we need it at hand on brew day, tap water is the easiest source.
The good news is that it is fine to use tap water, as long as you drink it yourself. If your tap water is not great and you don't drink it, then don't brew with it.
The main problem with tap water is the presence of chlorine and chloramine. The amounts found in the water differ depending on location.
The easiest way to deal with these is by using half a crushed Campden Tablet in 25L of water.
So if your tap water is good and you use a little crushed Campden tablet, then you are good to go.
Your local homebrew shop may stock Campden Tablets, if not Amazon have them.
Other Brewing Articles:
Is Homebrew Temperature Control Important?
Testing Your Water Source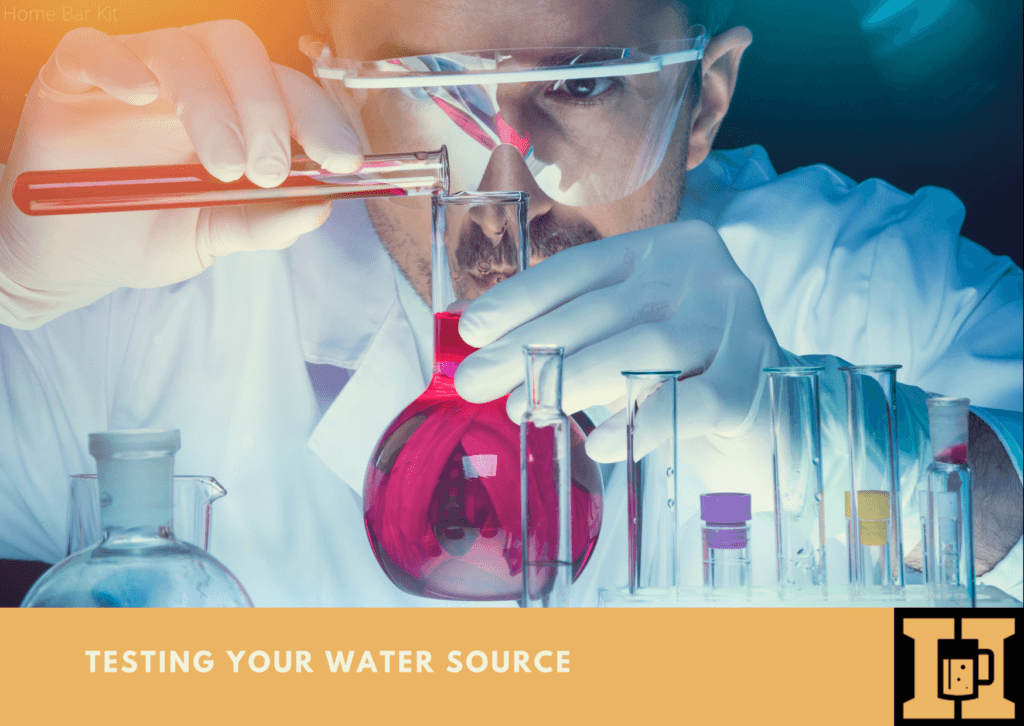 For those of you that are using extract kits like me, then what we have already covered will be sufficient.
However when we move forward and decide to go all in with brewing then things are a little different. All grain brewing, the process of brewing from scratch will have the need for good water.
When we start all grain brewing then it is best to know what your water source is like. What is contains, how hard or soft it is and the level of PH etc.
This is where testing comes in. The easiest way to test your water is to get a simple kit like the 16 in 1 Drinking Water Test Kit. This will give you results of all the different elements in your water.
From this information you can then take action to manipulate the water to the type of beer you are brewing.
Alternatively you can send a sample of your tap water for testing at a laboratory. There will be a fee, but it is an option. Just type in water testing lab in the search engine of choice and you will get the results for your region/country.
Finally you can contact your water supplier and ask for the data on the water quality. They may or may not oblige, but it's worth a go.
Alternative Water For Brewing Beer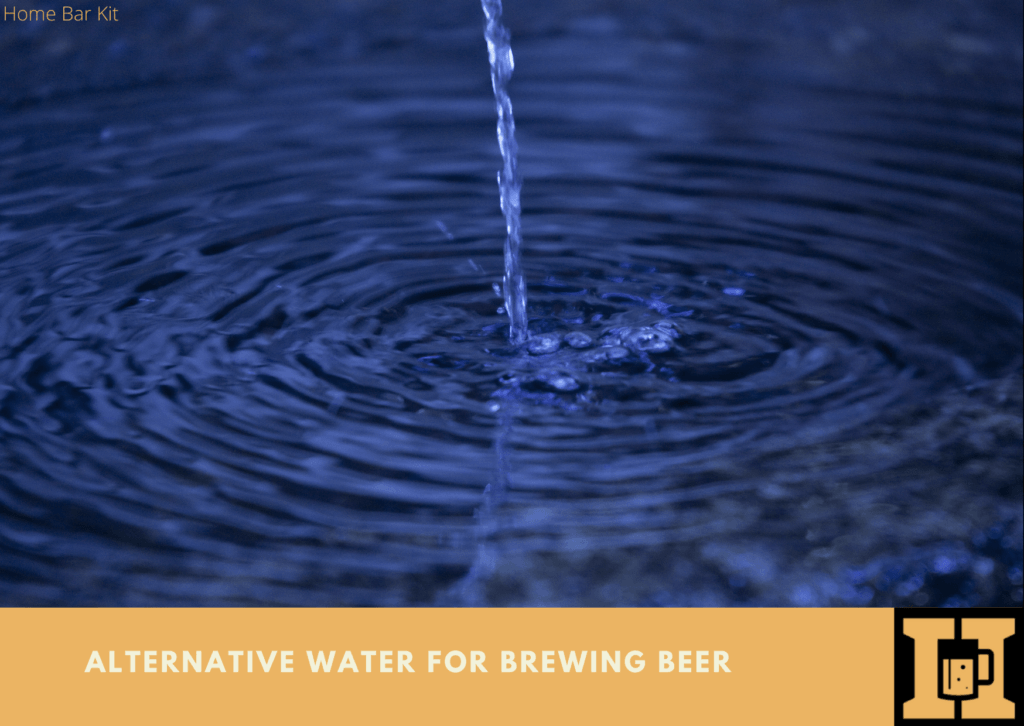 If tap water is truly out of the game, then there are a few alternatives available. Some are better than others and one I wouldn't even consider.
Distilled Water For Brewing Beer
This is the water I wouldn't consider using, but you can get away with it for extract brewing. The process of distilling water takes out all the impurities in the water, including the minerals.
This sounds okay, but we need the minerals in water to be present for a good brew. In extract brewing there are minerals contained in the malt, so we can get away with it when brewing with an extract kit.
However with all grain brewing it is a no no to use distilled water. I have just taken the decision to not even contemplate using distilled water even with the extract kit.
Filtered Water For Brewing Beer
Filtered water is great for brewing which ever method you are using. The filter will remove chlorine and other chemical elements in the water.
A carbon filter system will strip out all those chemical elements but will leave behind the minerals.
An RO (reverse osmosis) filter system will strip out the same chemical elements as well as the minerals too. This leaves like a blank canvas to add the elements back to the water for the type of beer you are brewing.
Bottled Water For Brewing Beer
Bottled or spring water is fine to use for brewing, different brands will have different levels of minerals. But overall this water would be okay, better to buy it in larger containers as it works out cheaper.
Final Thoughts
Getting into water for brewing can be a complex area. However at the beginning and if extract brewing, then tap water with a Campden additive will be fine.
All grain brewing is a little more complex and it is probably better to filter the water and test it to see its make up.
Different style beers desire different types of water, so stripped back water can have additives to reach the desired water type.
Progressing to a more advanced level of brewing will benefit a little more knowledge on water. John Palmer has a book which is a comprehensive guide to water for beer brewers. This book will tell you all you need to know about water and brewing with it.
My first brew day is this coming Saturday and I am going with tap water. I am not even adding a Campden Tablet. However my second brew I will add one, just to see if there is a difference.
Finally if you are brewing at my level, then unless your tap water is rank, just go with it. For the more advanced brewer, you will know a bit about water anyway. So why not share any tips below to help us beginners.