Trying a new beer is always exciting, with the anticipation that you may have found a new favourite. However, I am not a fan of sour beer, its just not my kind of beer. So why did I decide it a good idea tasting Don't Be Sour by Philly Brew Co?
That is down to M'Lady, we recently took a visit to a craft beer pub and Don't Be Sour is a choice by Lou. It's a strawberry and lime sour beer. Maybe this is the sour beer that changes my mind on this style, or maybe not.
Tasting Don't Be Sour By Philly Brew Co
Don't Be Sour is slightly opaque and light gold in colour. If you hold it up to the light there is the slightest reddish tinge to it. The nose is fruity and citrus with a hint of strawberry aroma. The taste is fruity and you get the strawberry over an acidity which could be the lime. It's very light, almost like a cider with a slight souring in the mouth. Not bad for a sour, but just not feeling it and it gets a rate my beer score of 3.4 – 5.0.
I guess it hasn't changed my mind about sour beers. Although this is the lightest sour I have tasted.
Philly Brew Co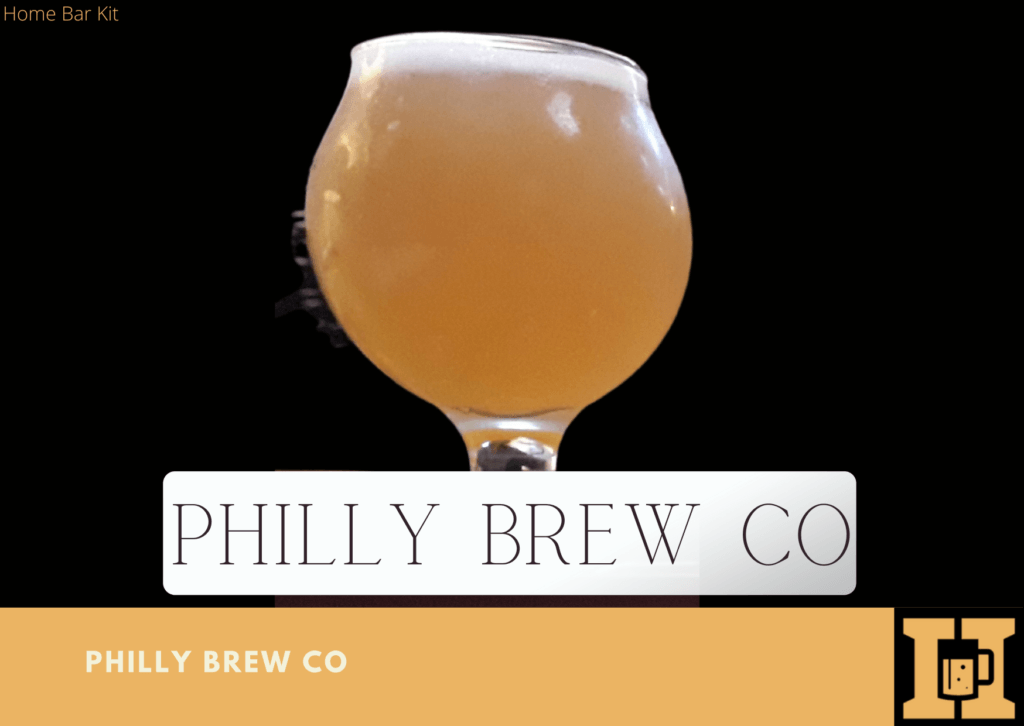 There is not a lot to say about Philly Brew Co because it is not actually a brewery. It is actually a fairly new brand of another brewery.
Well Drawn Brewing Co which is situated on an industrial estate in Bedwas, Caerphilly Wales. That explains the brand name Philly Brew Co.
This is how the story goes…
In 2017 friends Andy Millar and Matt Shannon started Well Drawn Brewing Co. The project was kind of a hobby that got a little out of hand.
In 2020 along came Craig Edmunds and Barnaby Hibbert, who bought the brewery and are now growing and expanding it. Find out a little more at Business Live.
They introduced the sister brand Philly Brew Co to focus on more modern style beers. West Coast IPA's, Belgium Blondes, Milk Stouts, NEIPA's and of course Kettle Sours.
So Philly Brew Co is a branch of Well Drawn Brewing Co.
Tasting Don't Be Sour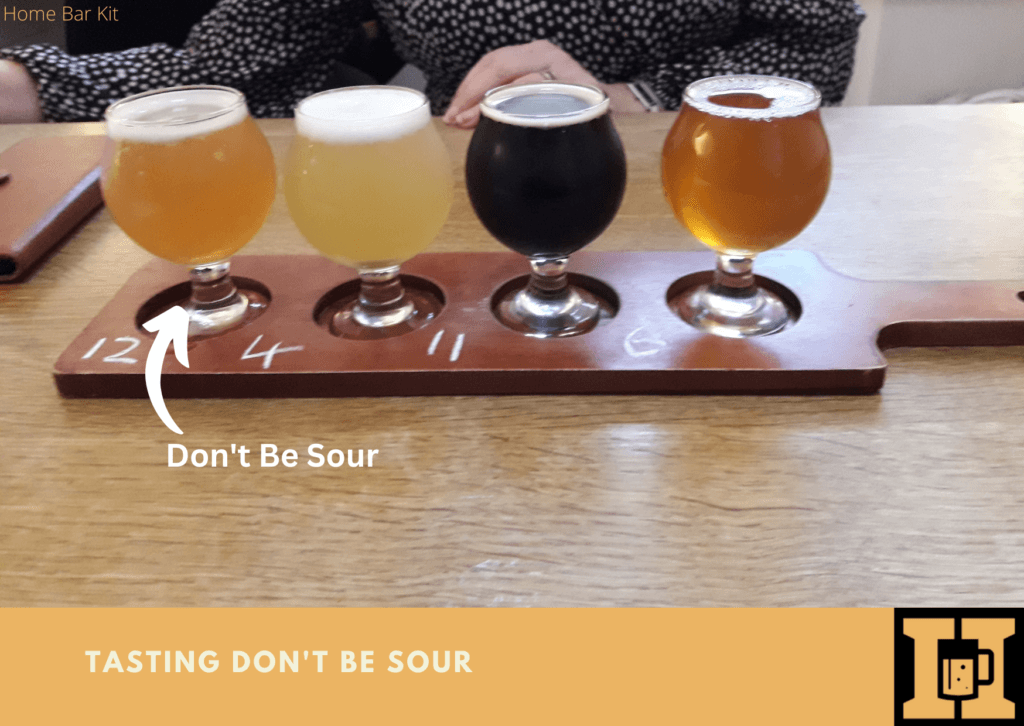 Don't Be Sour is part of a beer flight, number 12 off the menu which is the one on the left in the image.
Who would have thought going on a beer tasting evening I would end up with a sour beer. But like I said it is Lou's choice, we pick our own beers off the menu and then share the tasting.
So when Lou pick this beer my face wasn't exactly a picture of joy. However, you have to try all types of beers, right.
So a strawberry and lime sour it is, I am on board.
Sitting in the small craft beer glass is a light gold, slightly hazy beer that gives off a hint of red. Hold it up to the nose and you get a hoppy citrus over a fruity aroma of strawberries.
The tasting is the bit I am not looking forward to, but to my surprise it is okay. Very light with the strawberry flavour coming through. Then an acidity of lemon or lime carries that sourness to spoil the party.
It really is sweet and sour, and to be honest does not have to much beer about it. The taste is more reminiscent of a lightly carbonated cider.
Having said that because it is light on the sour, it's an okay beer, but not one I would drink out of choice. I am surprised at its 5.5% Vol, it really doesn't feel like it has any alcohol in it.
The Verdict
My rate my beer score is a fair 3.4 – 5.0.
However Lou does like it, I knew she would. She describes it as a pleasant sour taste with a hint of strawberry. But she did get the comparison I made to cider, either that or she is humouring me.
Lou scores it a higher 4.1 – 5.0.
Philly Beer Range
The Philly beer range is focused on brewing modern style beers which are mainly kegs. Which means we may not see them in bottles and cans anytime soon.
Here are a few of the Philly brews.
West End Girls
This is a West Coast IPA with pine citrus , so expect a decent amount of hoppy pine flavour from this mid gold hazy beer.
Just out of the session range at 5.5% Vol, its a promising offer from Philly and one I will look out for.
East End Boys
East Coast Pale Ale is a hazy dry hopped tropical pale ale brewed with Citra and Simcoe hops. So expect a tropical citrus festival. At 4.5% Vol it is okay to have a second pint and enjoy the refreshing experience.
Sounds like a good contender and again will keep an eye out, although it is hard to find craft on tap in my area.
Don't Have A Cow, Man
This is described as a banging milk stout, however there is not much more I can say about it. Although I would like to get my hands on a pint. Then I might have a lot to say about it.
A non session 5.5% Vol stout, what's not to like.
Final Thoughts
Although Well Drawn Brewing Co is a pretty small brewery, I think it is one to look out for in the future. I look forward to their beers, including those from the sister brand Philly being more readily available.
The main brewery brew more real ales and they are available in bottles, so I will be seeking them out to try.
If you have had the chance to sample some Well Drawn beers, or perhaps Philly beers. The do share your experience below, what did you think of the strawberry and lime Don't Be Sour?