I recently found myself back in Beavertown enjoying another one of their wacky beers. My last visit was a vibrant experience called Neck Oil, which I loved. This time was just as energetic, high spirited and vigorous and left me with some advice for any beer lover. Give your taste buds a zap with gamma ray.
This lively little American Pale Ale lives up to its name, creating a strong bright flavor explosion on the tongue. It is a beer that cannot be ignored and will take your taste buds on a rollercoaster ride almost to bursting point. However, is it just an ordinary beer dressed in a fruity citrus coat? Or is there a decent beer underneath the extravagant facade?
Give Your Taste Buds A Zap With Gamma Ray
Despite its outward swagger, it is a decent beer with plenty of American hop flavor marrying with the fruity citrus body. It pours bright golden orange with a thin frothy top. The nose is like a circus of grapefruit, orange, pineapple and mango fighting for the limelight. While the taste is a fizzy explosion on the tongue, hoppy and fruity with a slight caramel undertone ending with a modest bitter twang. It hits a decent 4.5 – 5.0 rating for me.
It's a beer inspired by the pale ales of California's Pacific Coast.
Beaverworld
Beavertown is a London brewery founded by Logan Plant, a passionate beer lover. A musician turned brewer, from an American IPA experience after a gig, Plant left his band and began to homebrew. Fast forward a decade and the world of beer has an exciting brewery producing exciting beers.
Homebrew led onto serving beers out of the US BBQ style restaurant and bar Dukes Brew and Que in Haggerston London. And now has the backing of the beer giant Heineken in a £40 million deal. The deal enabled Plant to build a Huge brewing facility 'Beaverworld' in the North London borough of Enfield.
An impressive site, the new brewery is the start of something big for Plant and the rest of the beaver team. Furthermore, I've got a feeling the world is in for a huge Beavertown party, with the promise of great things to come.
Will Beer ever be the same again?
Gamma Ray By Beavertown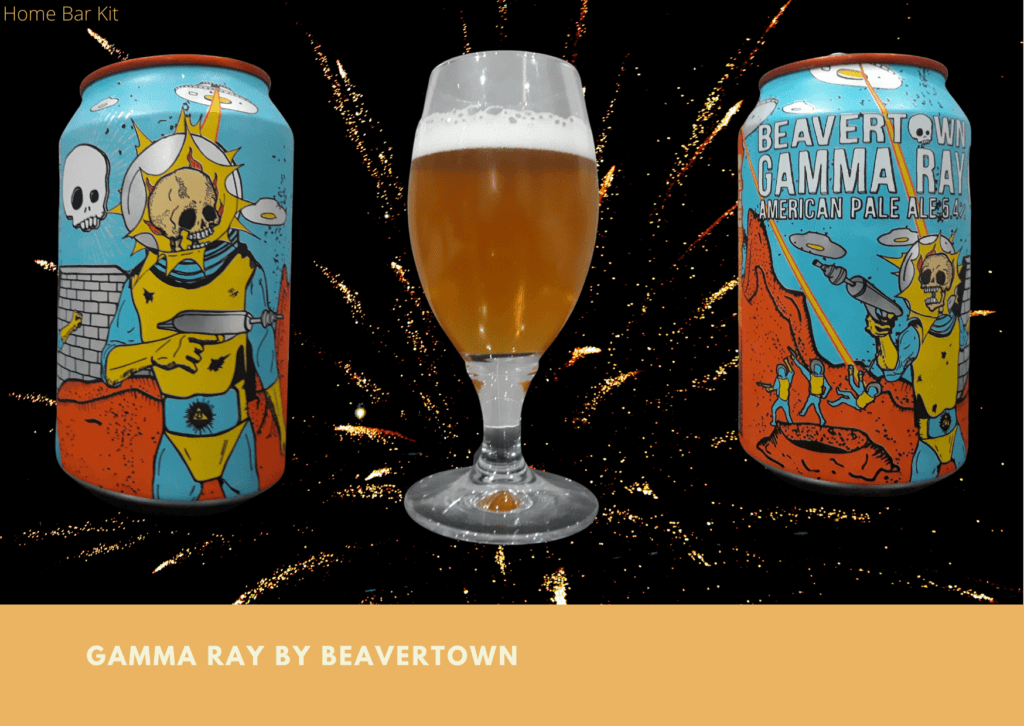 A truly tropical experience that saw a lot of tweaking of malts and hops to get to the beer we now known as Gamma Ray. Nick Dwyer the creative director at Beavertown is behind the name, as well as the artwork on the can. It is said influence came from the wacky 90's film 'Mars Attacks'. As well as the comic book writer Warren Ellis.
It's a clever combination, the artwork on the can is wacky. The beer is a triumph of hops with a large citrus hit. It reminds me of Neck Oil, but more intense in flavor and bite.
A beautiful golden orange appears when it is poured, settling with a crisp white foamy top. This fades to a very thin cap that leaves a mild lacing around the glass as you drink. Aroma is plentiful with this beer, an array of citrus notes surround a hoppy core.
Meanwhile the taste is as busy as the aroma, a hop wave is closely followed by a fruity citrus explosion. In fact it's a fizz attack on the tongue, which mellows to a soft fruity end coated in a humble caramel blanket. Truly a busy mouthfeel that is refreshingly light and drops off to a bitter sweet finish.
At 5.4% Vol it may just be out of the session beer bracket. Nevertheless it is worthy of a couple for its full craft flavor and fruity boldness. In conclusion I find it a great beer, but Neck Oil for me just pips it to the post. In contrast is scores slightly less in the ratings at 4.5 – 5.0.
More Beers Enjoyed By Me.
Additional Beers From Beavertown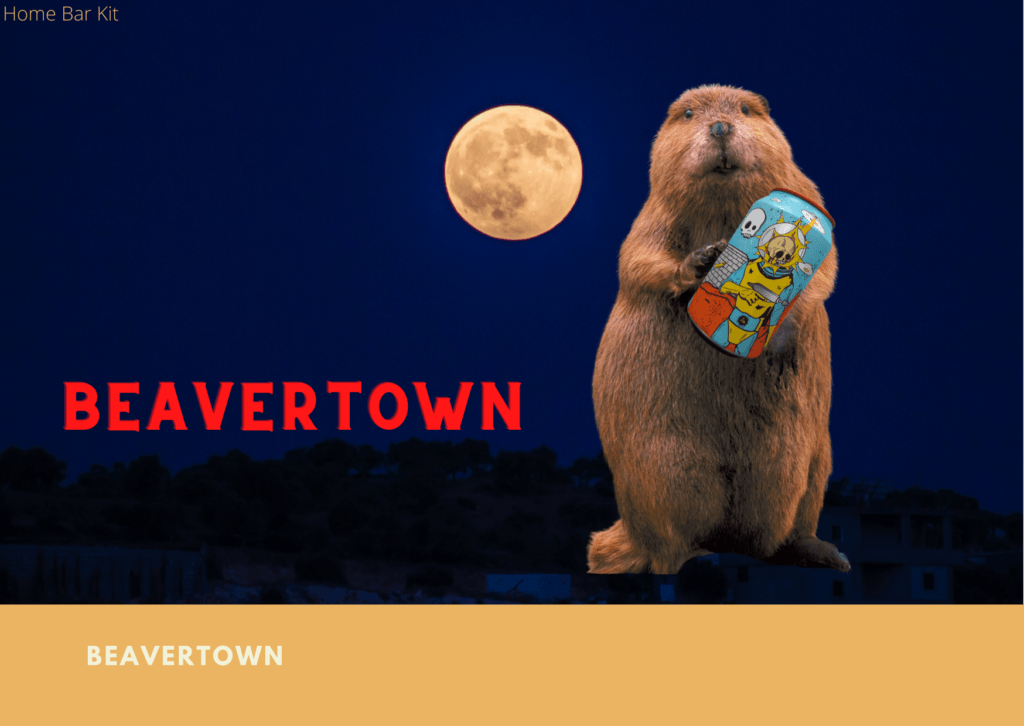 Expect a lot of beers to emerge in the future from this exciting brewery. Meanwhile there are plenty to choose from currently, and all with their own passion to please. Here are a few to select and enjoy.
Bones Lager
A new lager joins the Beavertown line up with a promisingly fresh beer to satisfy the quench. Designed to be a crisp and refreshing beer, Bones Lager could be a winner.
Using Akoya and Saphir hops ideal for lagers, could give this lager tangerine citrus notes with a spicy peppery background. At 4.4% Vol it can easily fit as a session beer, so could be a go to lager. Looks an ideal candidate for a refreshing beer on a hot day.
Flesh Black Lager
What the hell is this? A black lager, that can't be right, no one makes black lager. Yet Beavertown have done just that, they have done the unmentionable. Taking their Bones lager to a dark place, they used ultra dark malt alongside extra pale ale malt.
The result is a black lager that has the crisp freshness of Bones with a little bitter twist. Likewise with the same 4.4% Vol as its sibling, Flesh stands as a session beer. Are you brave enough to enter the dark side and drink a Black Lager?
Lupuloid IPA
Born from the need for a more hoppy kick, Lupuloid IPA packs a punch in more ways than one. It hits hard in both a tangy citrus as well as a giant hop hit. Also it packs a punch in it's strength, dishing out a mighty 6.7% Vol, not to be messed with.
Therefore if you like a tropical hop fest that hits hard on flavor, then this could be a perfect IPA. However go lightly on quantity, it could be unforgiving.
Final Thoughts
There are certainly a lot of beers to choose from this exciting brewery. Black lager is a weird concept, but it is going to have to grace my cooler at some point. Still Gamma Ray is a triumph, and although Neck Oil marginally beats it for me, I still love it.
Of course there are many breweries that get my attention, it is an exciting time in brewing with the explosion of craft beer. Having said that, I know Beavertown are going to keep pulling me in with their exhilarating style.