I am a big fan of IPA's and we have been spoiled in recent years with the sheer magnitude of this great style of beer. There are so many available, and yes, I would like to try them all, but that is a tall order. Especially when there are other types of beer to enjoy too.
Although it is nice to try a new beer, it is also nice to visit some older beers that have passed you by somehow. This one had passed me by, but I put that right recently. It is a mighty fine IPA from Lagunitas, and although I like to try different beers regularly, this one is here to stay. It will be a regular visitor to my cooler.
A Mighty Fine IPA
The pour hits you first, with its deep burnt orange color coating the inside of the glass. It forms a good strong head that sticks around as you enjoy the experience. The nose is sweet and hoppy, with a background of citrus loveliness. Then the taste, for me it was a beautiful bitter caramel with a definite fruity citrus end. I could have sworn the fruit was orange. Rated an impressive 4.9 – 5.0.
Lagunitas Brewery Company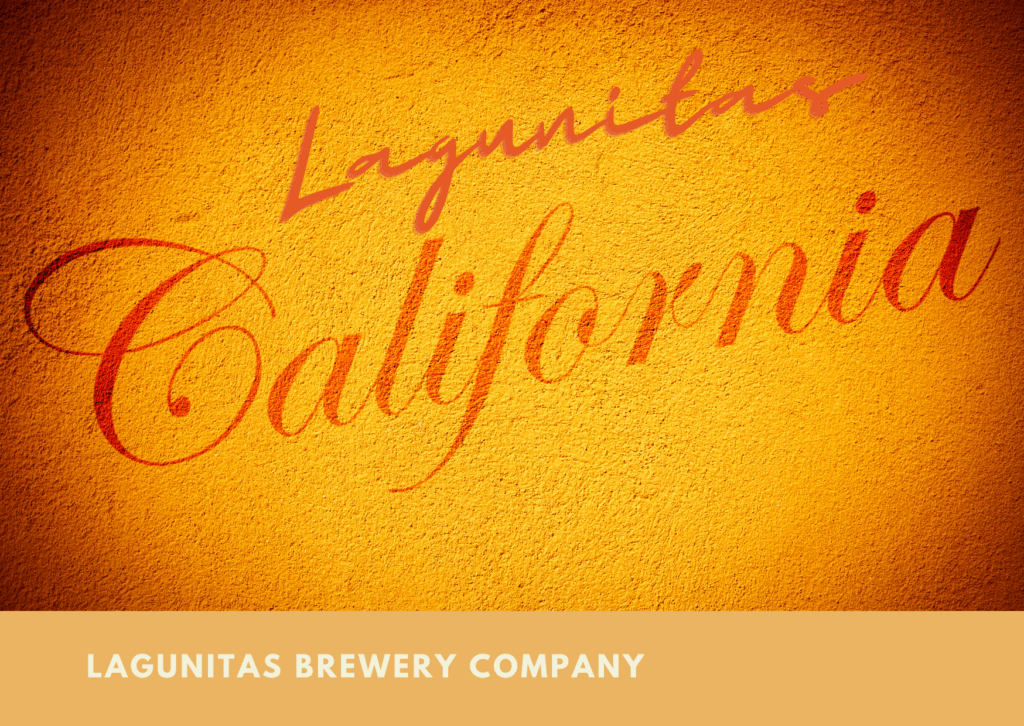 The Lagunitas Brewing Company was founded in 1993 in Lagunitas, California and grew from a stove top home brew into the popular craft beer brand. The founder is Tony Magee, an interesting colorful character. He had the guts and grit to weather the many storms endured while growing a business in this sector.
The success of the company saw it move to Pateluma, California when they grew to big for the original premises. It became one of the fastest growing craft breweries in America. In 2014 Heineken got involved and now own the entire brewery. Tony Magee stayed on as the CEO, and has a book, The Lagunitas Story where he tells his story and what it takes to start and build a brewery.
There is a little controversy that surrounds the brewery and its associations with a certain low end drug. This resulted in a raid at the brewery and a suspension of operations. What's a craft brewery without a little controversy.
The Beer
Inspired by an ancient style this IPA is a lively little number that does not disappoint. At the outset as you pour the beer, you know it's going to be a dynamic experience. The nose is a great experience on its own with hoppy malty aromas and that citrus backdrop. The citrus note I got was orange, but the wifey got mango, I will let you decide who is right.
Once you enjoy the pour and admire the deep orange color, it is time to dive in and let your taste buds enjoy.
Bitter And Malty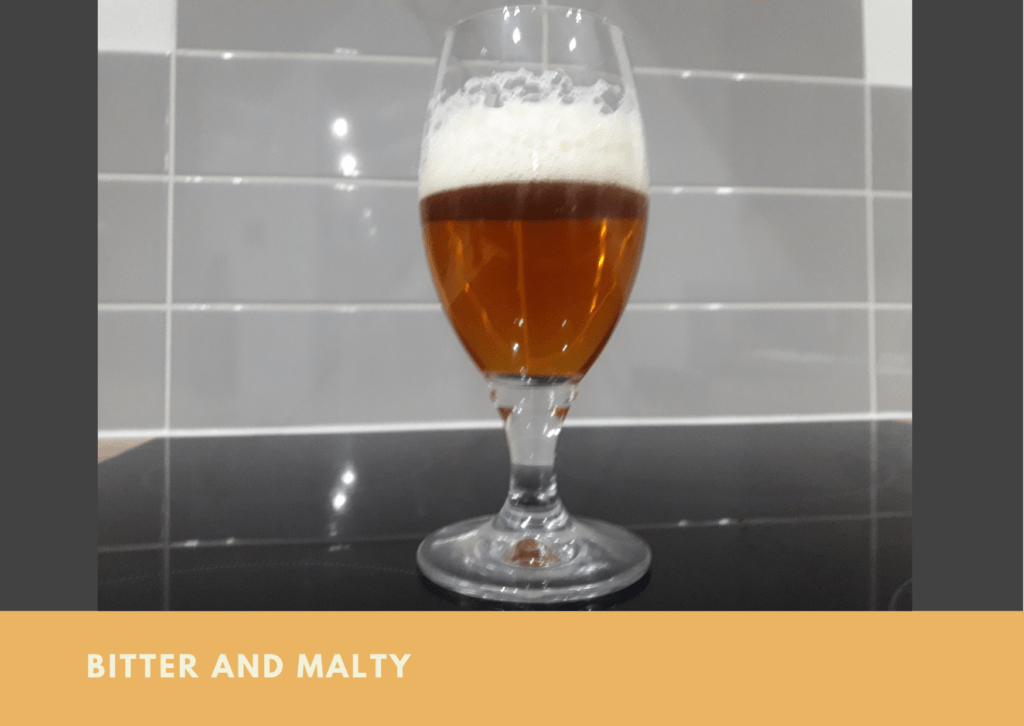 The taste is right up my street, bitter and malty with a soothing caramel, which then lends way to that citrus hit at the end. The hops include Chinook, Cascade and Centennial which really do give it a beautiful bite.
It just so happens that when I tried it I was cooking beer battered fish, this is the beer I added to the batter mix. I can't say whether it is better than another beer for cooking, but the fish was a triumph. It's a winner for me, I love it and will be going back for more.
The bottle I drank was 355ml and didn't last too long, especially as a little went into the fish batter. It does pack a punch at 6.2% vol, so may not be suitable for a session.
As a side note, if you do try any Lagunitas beers, then read the label carefully. There are always little quips written around the sides of the label. The one on my label was 'Beer Speaks, People Mumble', it's a fair point.
I enjoyed it so much it has hit high on score, with a mega 4.9 – 5.0.
More Rate My Beers.
Lagunitas Beers
Apart from this great IPA, Lagunitas, as you would expect have a range of other beers, all of which sound interesting. I will be experiencing them myself over time.
Maximus Colossal Double IPA
This one is not for the faint-hearted, it will punish you if you think you can take it on in a session. It's big on the hop and has a balance of spice with floral and berry notes. You will get the smooth malt with biscuit, while the hit of citrus and fruits give it a certain sweet comfort.
At a hefty 9% vol it delivers a Maximus full flavor experience with a power that could knock you off your feet. Strong in taste and affect, go easy.
Hazy Memory
It's a bit hazy, but smooth all the same, which is achieved from the oats and wheat. While, the variety of hops give it that citrus heaven. An array of fruit flavors from passion fruit and blueberry, to orange and peaches makes this beer a tropical explosion.
Pick it for a session and at 8% vol, you may well have a hazy memory the next day. Better to enjoy it moderately, with the tropical burst it makes it a good sunshine beer.
Super Cluster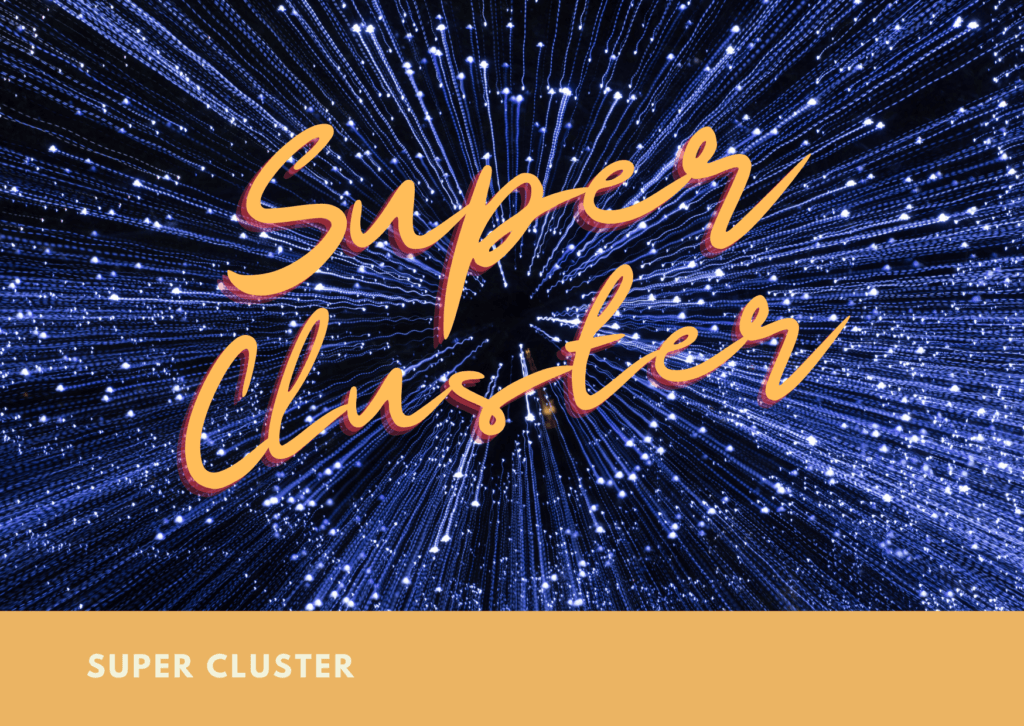 This is a beer for space travel, so if you've got a trip planned, pack a few for the journey. Just don't consume whilst you are operating your spaceship. Described as a mega IPA of intergalactic proportions, this promises to pack a huge punch in the citrus fruit front.
This is a pale bitter beer that has big citrus notes of pine, cypress and eucalyptus trees, promising an overwhelming experience for the palate. It has an 8% vol and one can only imagine it will be a favorite at a barbecue.
Definitely one to try, space travel or not.
Final Thoughts
Lagunitas Brewing Company have certainly brewed some interesting and great beers. I am excited at sampling their complete range, of which I will report accordingly. As for the Lagunitas IPA I have recently enjoyed, I think you probably realize that I am a fan.
I think it is a mighty fine IPA and one that I will be hunting down on tap, that will be a fine day. I am interested to know if you have tried this beauty, and if so, how did you find it. Share your thoughts on this beer as well as any others in Lagunitas range.