I have had Punk IPA many times and absolutely love the explosion of flavor, especially from the tap. It is my first time to try the controversial Elvis Juice though, and I have to say that I was not disappointed. The grapefruit infused IPA just jumped off the shelf and wanted to come home with me, how could I refuse.
When the bottle was chilled, but not too cold, and the glass ready, it was time to pour and watch it settle. It was at this point I knew I was juiced up a ready to roll as the golden liquid invited me to commence.
Juiced Up And Ready To Roll
The nose is subtle but distinctively fruity, the first sip is always the deepest and the hit of that bitter grapefruit is prominent. It comes through and shares its prominence with a delicate taste of hops. It is a fresh crisp experience on the palate, leaving an acidic after-taste.
Brewdog Brewery
Just touching on the Brewdog brewery it is safe to say that they like to stir things up a bit and are never far from a little controversy. Founded in 2007 by Martin Dickie and James Watt, they do like to push the boundaries of the way they brew beer, to the way they market it.
The brewery based in Ellon, Scotland has grown a considerable portfolio of bars, which is now over 100 worldwide, not to mention 3 more brewery sites in Brisbane, Berlin and Columbia. Starting out as just two men and a dog, their growth has been impressive to say the least, they are marked as the fastest growing brand in the UK.
They are also said to be the top craft beer brand in the world, there is a lot to know about Brewdog.
Like I said they like to stir the pot a little and the same goes for Elvis Juice, which caused a stir with the Elvis Presley Enterprises which is the company that runs the Elvis estate. They did not like the fact that Brewdog were trying to trademark Elvis Juice and took action against the brewery.
Just to stir the pot a little more, the two founders changed their names by deed poll to Elvis and although initially lost their battle to trademark this beer, they did get the decision overturned for the UK.
An interesting brewery indeed, producing some fine craft beers and lagers.
More Beers Enjoyed By Me.
Elvis Juice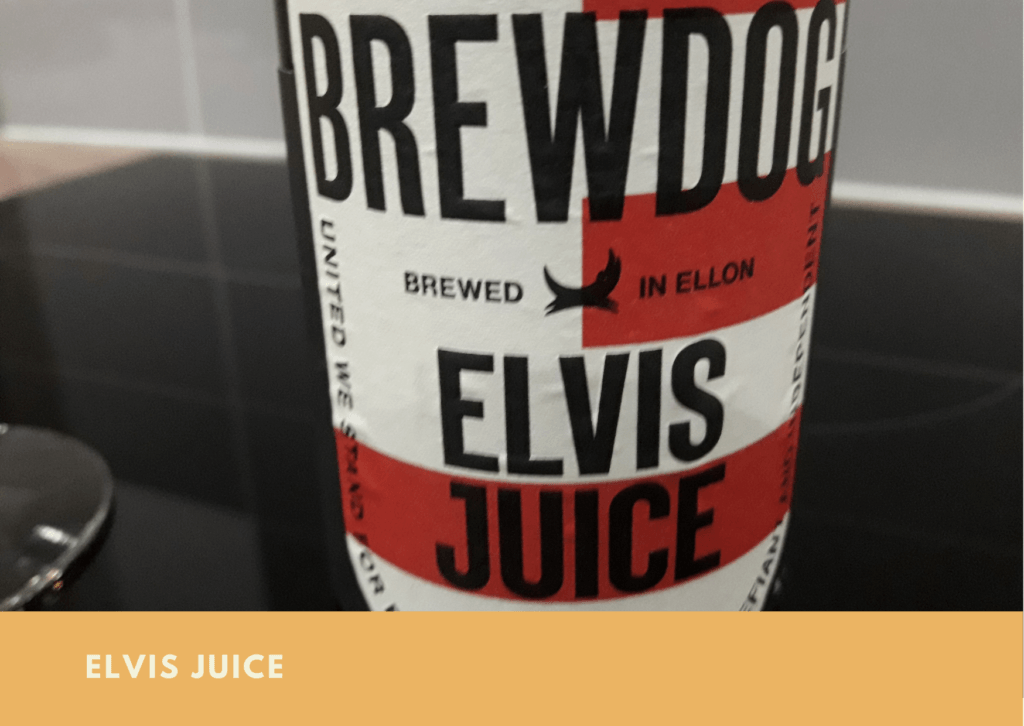 So what was Elvis Juice inspired by? It is hard to tell as there is not a lot of information around this subject, apart from the dispute between the Elvis Estate and the two owners who are also now called Elvis.
What I can say is that this beer is an American IPA and threatens to take your citrus tolerance to the brink and back. It is a citrus infused IPA loaded with tart grapefruit and a smooth caramel base.
Brewdog have made a feisty dance on your tongue IPA that you won't forget in a hurry, It proves to be popular too.
A Grapefruit Buzz
It is always exciting when you try a new beer, and this one does not disappoint, I just can't believe how long it has taken me to get around to trying it.
The pour is a pleasure and the amber gold liquid creates a shallow froth that does not disappear to quickly.
It really is a decent beer, but a lively one too. Many describe it as a huge grapefruit hit and while I agree there is a definite grapefruit hit, it is not overpowering. The nose is subtle, but has that grapefruit citrus scent that livens up your senses. Once you commence with taking a sip you again get the tartness of grapefruit, leveled by a sweet orange malt base.
The bottle I drank was a 330ml size, so it did not last too long, but it is a decent 5.1% vol, so did satisfy the beer crave within, and yes, I shall be consuming more of this great IPA.
Brewdog Beers
The range of beers and lagers from Brewdog is pretty extensive and they are always coming up with more new and wacky brews. Here are a few of their other offerings that are a definite must try for any beer lover.
Punk IPA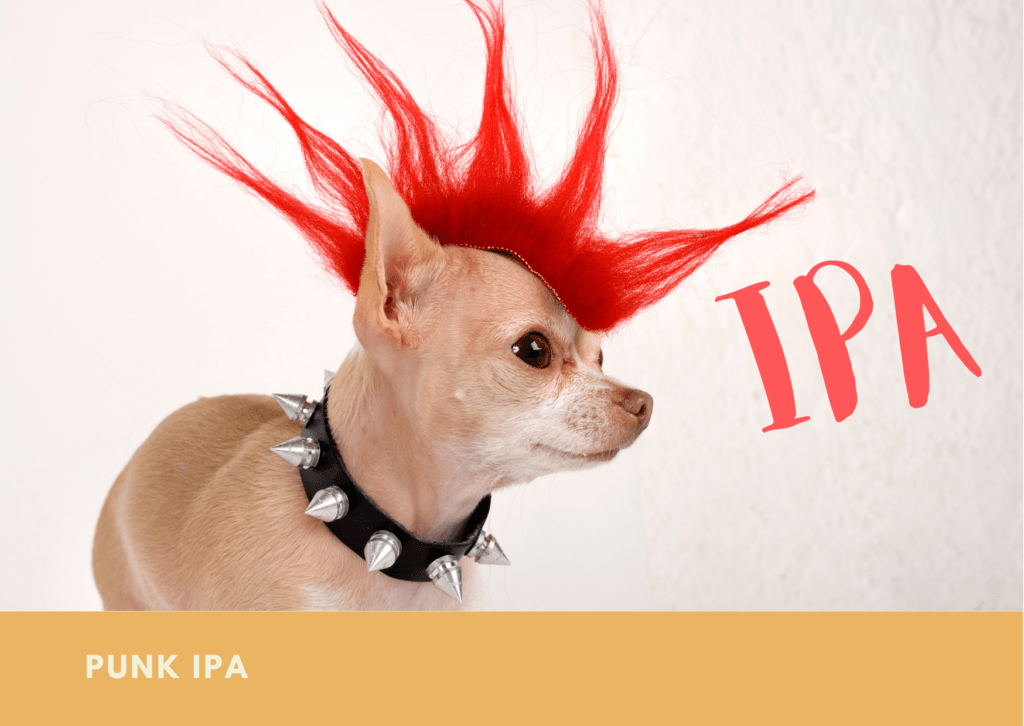 What can I say, this is one of my favorite IPA's at this present time. This is the one that started it all for Brewdog and it is as popular now as it was at the beginning, I can't see this classic disappearing any time soon, thank goodness.
It is a beautiful golden color that bursts with flavor. It's got the tropical fruits, grapefruit and pineapple are prominent, but it also has a warm caramel hit that is almost comforting, then it finishes off with crisp bitterness. It weighs in at a respectable 5.4% vol, you won't be able to stop at one.
I love it and will continue to enjoy it, on tap it just shines bright and brings a big smile to my face.
Planet Pale
This light golden pale ale that pours with a decent white foamy head is classed as a session beer with its 4.3% vol. It has Columbus, Chinook and Citra hops which give it a sharp edge.
The aroma is of pine and fruits, on the taste there is a definite grapefruit base with an acidic citrus bite. It really is a light colored beer with a sharp clean taste.
Hazy Jane
This tangy IPA is brewed with oats and wheat and oozes a hit of fruity madness. It delivers a party on the tongue with pineapple, mango and lime bursting in the mouth. It has an orange tinge to the color and delivers a decent foamy head.
They call it Hazy Jane because it is unfiltered which gives it a hazy appearance when poured. It weighs in at a credible 5% vol, and with the fruity aroma and zesty taste it is an enjoyable drink to experience.
Final Thoughts
It has to be said that Brewdog are as busy as beavers, they are not a company that stand still. They are a company that are always moving forward, and a company that have great ideas and produce some great products.
I enjoyed my experience of the now famous Elvis Juice, and I think Elvis himself would have liked it too. That's the late singer, not the two brewery bosses. It does inspire me to try more of Brewdogs beers as does the Punk IPA.
Have you had the pleasure of drinking Elvis Juice, if so then share your experience below. If you have not yet given it a go, then buy a bottle, get juiced up and ready to roll and let me know what you thought below.