A visit to Devon in October saw me visit the historical Clovelly, a beautiful village with lots of history. At the top of the village sits Clovelly Brewing Company, which had this strange force that pulled me towards it like a magnet. Before, I knew it I was inside going through their range of real ales.
I didn't go mad, I only purchased three different ales and Ruby Gregg was one of them, which is a red ale with a smoky background. I decided to save these beers until I returned home, so they traveled with me until my return.
When it finally came to trying these real ales brewed in Devon, Ruby Gregg was the first on my list. Glass at the ready, bottle open, it was time to enjoy the beautiful sight and sound of the beer cascading into the glass. Rolling, folding swirling and finally settling, it was a sight to behold.
Ruby Gregg Ale
Visually it is beautiful with its dark red tinge and thin creamy white cap. The nose is slight roasted caramel coffee, very promising. The first sip brings a moderate bitterness with a citrus tangerine hit, turning into caramel and leaving a slight coffee after-taste.
Clovelly Brewing Company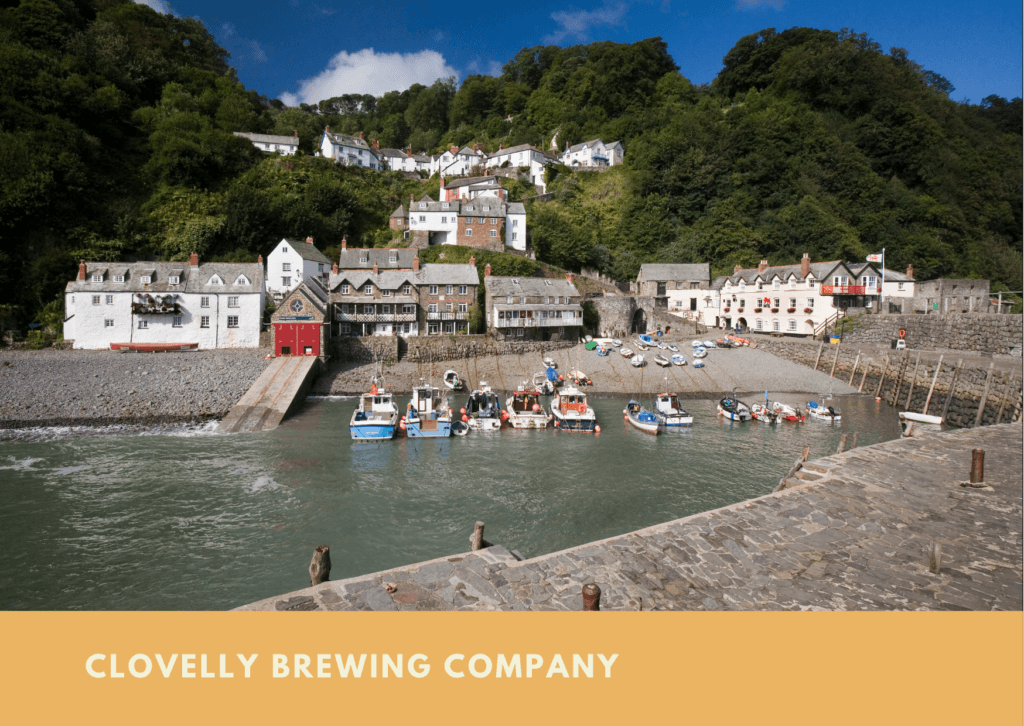 This a very small brewery that sits at the top of the beautiful village of Clovelly in North Devon. They produce a small selection of beers, including blonde ale, IPA, bitter, stout, red ale (Ruby Gregg) and a few ciders.
Clovelly itself is a small village set in the hillside, it has a main cobbled street that drops 400 ft in a half mile descent. The cobbled street is lined with cottages and a pub, the New Inn which is a little less than halfway down. When you get to the bottom you are greeted with a small harbour and another pub called the Red Lion Hotel.
There are no vehicles allowed in the village, and previous visits of mine as a child saw deliveries made by Donkey's, these days they are made by sledge. Back then there was no charge to visit this historic village, but now there is a visitors center and a charge to enter the village.
There is also the brewery, which I think is a welcome addition. Here is more information about Clovelly Village.
More Beers Enjoyed By Me.
Ruby Gregg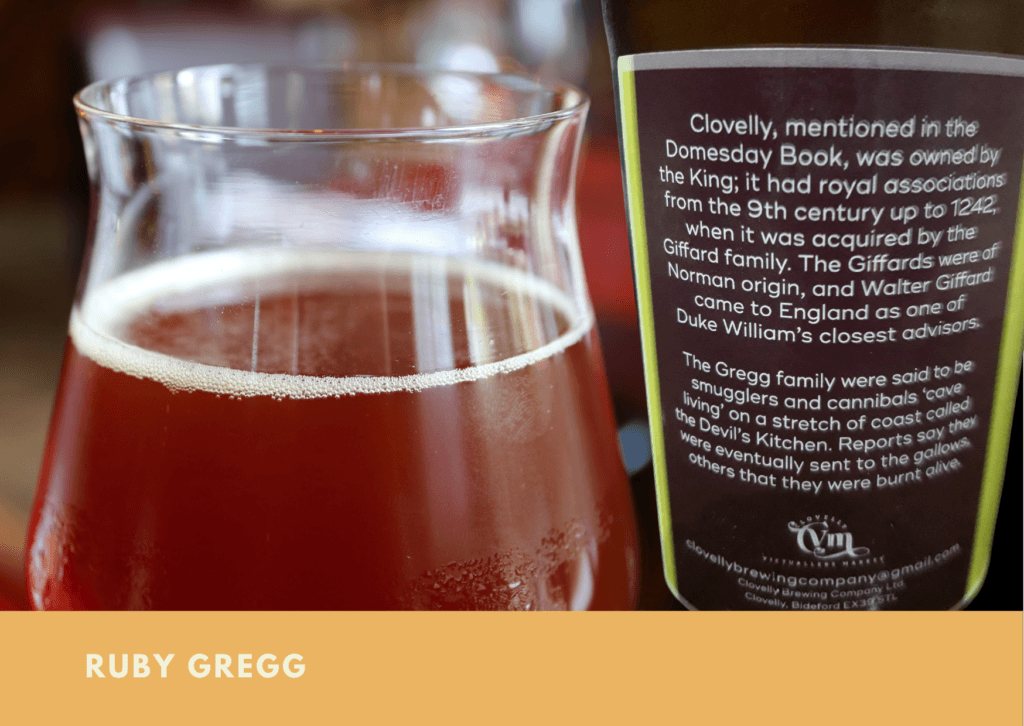 What was the inspiration for Ruby Gregg?
Would you believe me if I said it was inspired by a family of cannibals that lived in a cave by Clovelly, the family name was Gregg. John Gregg and his large family robbed, murdered and consumed anyone that crossed their path. They were eventually hunted down in their cave, which was said to contain many human limbs hung to dry out.
The family which was said to be fifty strong were all hung without trial, although some say they were burn't alive. In ancient papers it is said that they killed more than a thousand people, and there is a book too, The Cannibals Of Clovelly: Fact Or Fiction, which brings light to a similar story in Scotland.
The family of cannibals led by John Gregg may just be a copy cat story. A story spread by local smugglers to keep people away from where they operated, possibly the cave in question, where they stored their contraband.
More information on the Gregg Family.
Ruby Gregg then, inspired by horrendous factual history, or just common folklore. The ruby color for all the spilt blood from their many victims. True or not, it's an interesting story brought to life by a real ale brewed in a small brewery in North Devon.
Burst Of Citrus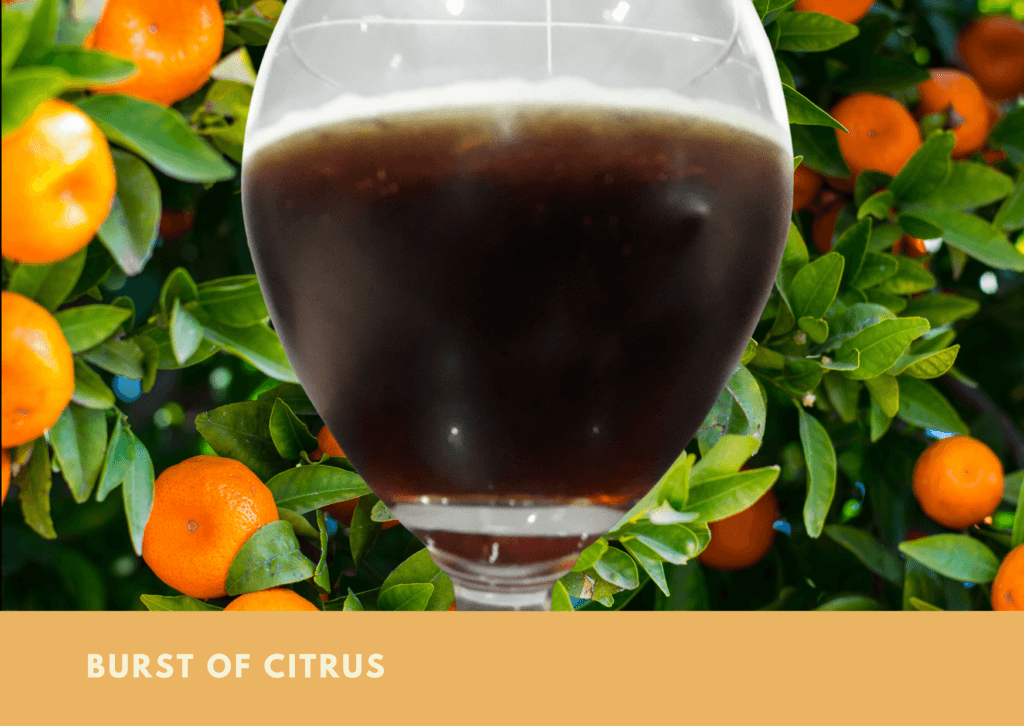 This beer with its treacherous back story did not disappoint for me, and poised with excitement I poured it into my favorite beer glass until the glass hit just over half full. A dark beer tinged with red settled to leave a thin white cap. The aroma was of roasted coffee with a caramel note.
As you take a sip and the beer coats the mouth, there is a small burst of citrus on the tongue, I sensed a tangerine hint, but that might just be me. There is a mild bitterness like a burnt caramel and or coffee taste. It left me with a pleasant creamy caramel after-taste.
The bottle is a decent 500ml, so did not disappear in a flash, and it felt like a beer to savor, which I did. It is an acceptable 4.8% vol, which hit the spot. I enjoyed and would definitely enjoy it again in the future.
Clovelly Brewery Beers
The range of Clovelly beers is limited, but not if you think that it is only a small brewery. The range is inspired by local landmarks and historical events, which makes their beers a little more interesting.
Here are a few they offer, and ones that I will be trying.
Black Church
This one is on my list and one of the three that I purchased at the brewery. It is a stout that promises to be sweet and smooth with chocolate liquorice tones. It weighs in at 4.5% vol and is one I am looking forward to trying soon.
It is inspired by a stone archway containing Goniatite fossils standing by the coastal cliffs, and is linked to many stories of smuggling.
Top Catch
A lighter blonde beer, light golden color with a refreshing hoppy taste to it. This one is slightly higher at 5.0% vol, and because of its lightness could easily be a session beer, although don't go mad at 5.0%.
This is inspired by the local fishermen to Clovelly and is a saying for a bountiful catch of the day.
Azook
A standard bitter which fills the glass with a golden glory. This points towards it being a light bitter, it does lend its taste to a touch of sweet honey, but delivers a refreshing drink.
It is a lighter 4.2% vol, so would make a nice refreshing session beer, especially on a warm summer's day at a barbecue.
Inspired by the Pilot Gig boats that took the navigator out to sailing ships, Azook was an old Cornish shout from the navigator to encourage the crew.
Final Thoughts
The Clovely Brewing Company is only a small brewery, but I have been impressed so far with what I have tried, I particularly like the stories whether fact or old folklore, that inspire their brews. It just gives it an old romantic interesting edge, and the beer is good too.
Ruby Gregg for me is a nice rounded ale with that wonderful red tint that is easily missed, just hold it up to the light and it will appear. Strong in flavor with a satisfying after-taste, it is a beer to savor and would lend itself to a cold winters night by the fire. That's enough of that kind of talk 🙂
If you have had the pleasure of trying Ruby Gregg, then share your experience below. It is worth trying if you can get hold of a bottle or two, or for that fact any of the beers in their range.