I am a big fan of an IPA, in fact it is my favorite type of beer. I have enjoyed a fair few over the years, and have set myself a goal to try them all. Once I had woken up from that dream, it was clear that would be an impossible goal to achieve
Recent years have seen a surge in breweries and craft beer growth. I am not sure how many IPA's actually exist, but it is a lot. So, I will just continue to enjoy them at a steady pace and report back to you.
My latest IPA was a cheeky little number called Neck Oil from Beavertown. A light, crisp and refreshing drink with bags of citrus.
Neck Oil By Beavertown
Everything about this beer is crisp and refreshing, starting with the design on the can. The pour reveals a light golden beer with a thin white cap. The nose is the same with a burst of citrus wafting from the glass. A moment in the mouth reveals a light tangy beer with the zing of grapefruit and a slight bitter sweet end. Neck Oil delivers with a bang and hits an impressive 4.6 – 5.0.
Beavertown Brewery
Although there is a Beavertown in Ohio, and two in Pennsylvania, United States. This one is a brewery in London, England. It was founded by Logan Plant and if you are a Led Zeppelin fan you may know his father, Robert.
The brewery was born in 2011 in Tottenham and has seen a speedy growth to date, with a huge expansion. It even has a spot in the new Tottenham Hotspur stadium. A microbrewery and tap room serves football fans while in the stadium.
This saw a new beer developed just for Spurs fans called 'One Of Our Own' which is brewed and served at the stadium. All in all this is a fun and exciting brewery that looks to deliver some fun and exciting beers in the future. Keep up the good work Beavertown.
Neck Oil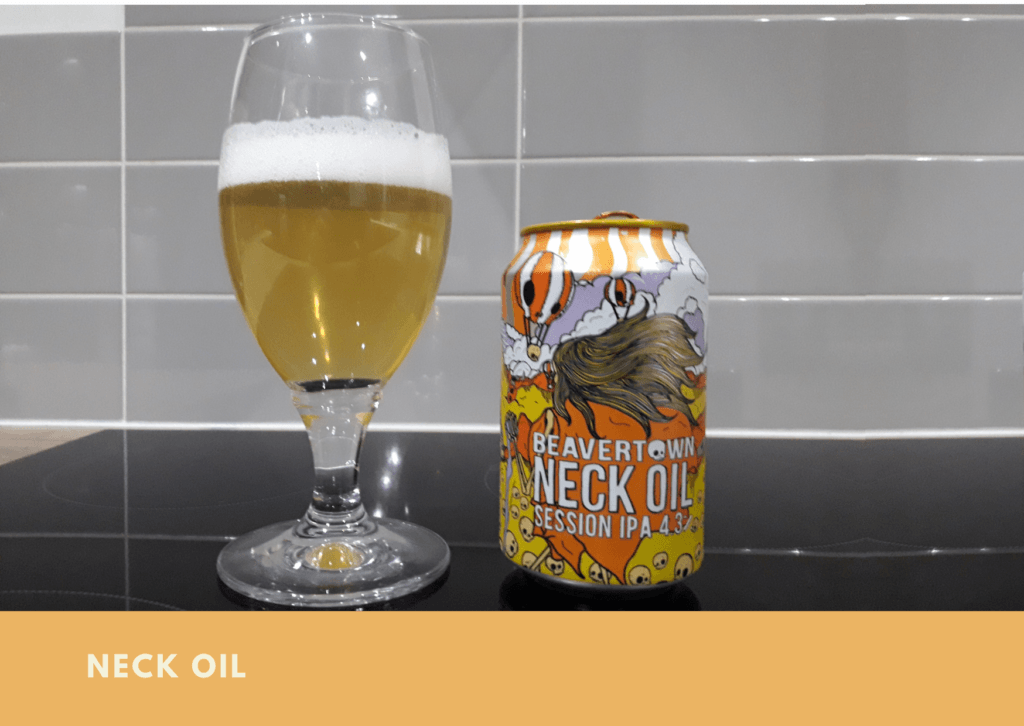 Knowing my love for trying new beers, it was my son Joe that bought me the Neck Oil. From the moment I saw the can I knew I was in for a treat. The artwork draws you in and puts a smile on your face, and you just have to dive in.
Pour that beer and you are exposed to a light golden liquid, that when settles, wears a thin white cap. Go in for a snifter and the crisp citrus aroma dances up your nose and plays with your senses.
The taste does not disappoint either, with a light and refreshing zip. A lively fruity citrus gyrates around the mouth and leaves a slightly sweet bitterness to savour. Just like the artwork on the can, it's a vibrant and exciting experience.
Inspired by the founders Grandad who often used the term 'neck oil' when going for a pint. It is an old English slang word for beer. Beavertown have come up with a beer that is easy to drink, tastes great and is fun too.
Classed as a session beer because of its low 4.3% vol, Neck Oil will not disappoint. The deserved high 4.6 -5.0 rating I tag this beer with is justified. A must try for any beer lover, it will have a regular spot in my beer cooler.
More Beers Enjoyed By Me.
More From Beavertown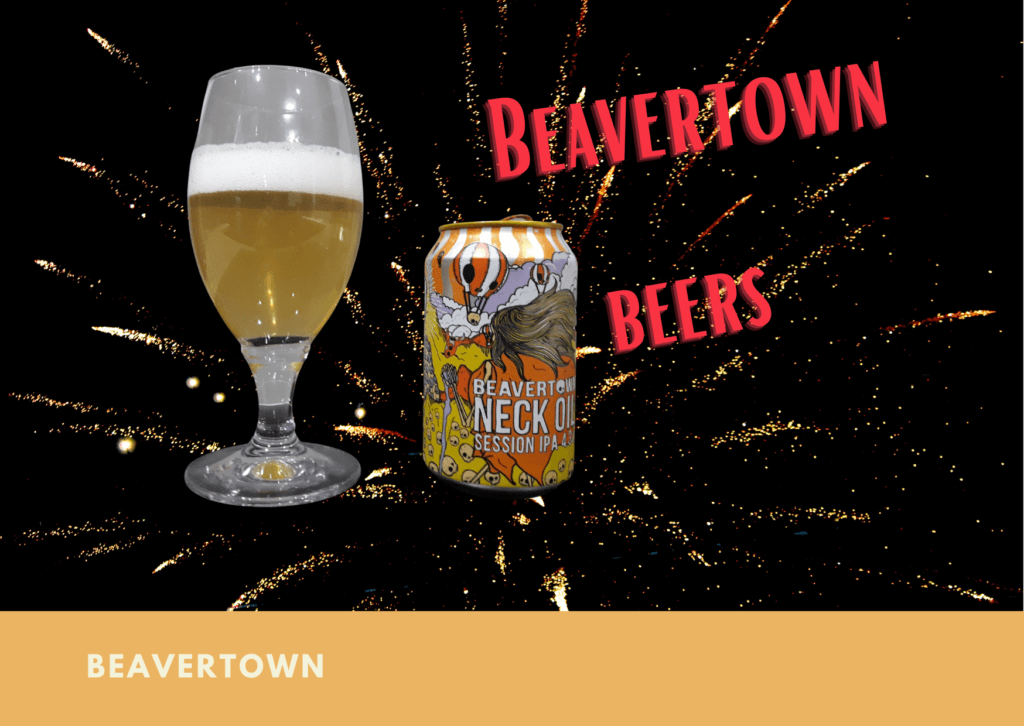 When you enjoy a beer the way I enjoyed this one, it inspires you to try more of what the brewery have to offer. This is something I will certainly be doing, here are just a few that will be featuring soon.
Gamma Ray
A grown up American Pale Ale inspired by those produced on California's Pacific Coast. Full of flavor and brewed with Amarillo, Columbus, Bravo, Mosaic, Calypso and Citra hops, it packs a punch. If you're into the hops, then this will take you to hoppy heaven.
An American Pale Ale that delivers a smooth, but juicy flavor sure to zap the taste buds into life. The mid range 5.4% vol means you can go back for a few and enjoy the experience without falling over. It is well liked by those that have tried it, and becomes a firm favorite in the Beavertown range.
Black Betty
Craving for something a little different, then Black Betty might be just what you have been searching for. Be careful though because it may hit you harder than you think with its 7.4% vol. Inspired by the song Black Betty by Ram Jam, this black IPA is a full bodied flavor explosion.
It is rich, dark and laced with a chocolate and liquorice blanket that strokes and soothes the taste buds. Okay, I haven't tried it yet, I just imagine that is what it's like to drink. Those that have tried do like it and describe it as brash and in your face. There are mentions of chocolate, citrus, pine, mint and a smooth taste that lingers.
There is obviously a lot going on, and I for one have put it on my shopping list.
Bloody 'Ell
You got to hand it to this brewery, they think of some wacky names and lace them with ingredients that promise a wacky experience. This is blood orange IPA and dishes out a truly fruity experience.
An ideal thirst quencher on a lazy hot summers day while relaxing by the pool. That zesty hit comes from blood orange pulp added during the brewing process. Described as a light hazy orange color, with a manderine orange tangy flavor.
It hits the middle of the scale in strength, with a 5.5% vol and will be a crowd pleaser for those that love their fruity IPA's
Final Thoughts
The Beavertown brewery can only be described as innovative, they push the boundaries on their beers. Striking artwork that is fun and interesting spikes curiosity, while the beer surprises you and arouses the taste buds.
Neck Oil for me has cemented a desire to continue through this breweries outrageous range of beers. A journey I am looking forward to and one I'm pretty sure I will enjoy. My advice is to jump on for the ride and experience the thrill Beavertown promises.