A lot can be said about this beer, in fact a lot is said about this beer. This is the beer that started it all off for the Brewdog brand and is as famous as the brewery itself. A straight forward but in your face hoppy brew, but is Punk IPA any good?
Is Punk IPA Any Good?
Let's just say yes, it is a bold up front beer full of hoppyness with a sharp citrus hit and a smooth malty caramel finish. It pours a mid shade of golden amber and generates a cool frothy lid. It is easy on the nose with a fresh fruity aroma supported by a hoppy outline. Breaking through the foamy surf there is hop forward hit with a punch of citrus, progressing to a malty caramel ending. Rating 4.7 – 5.0.
It's a worthy IPA that deserves some attention.
Two Men And A Dog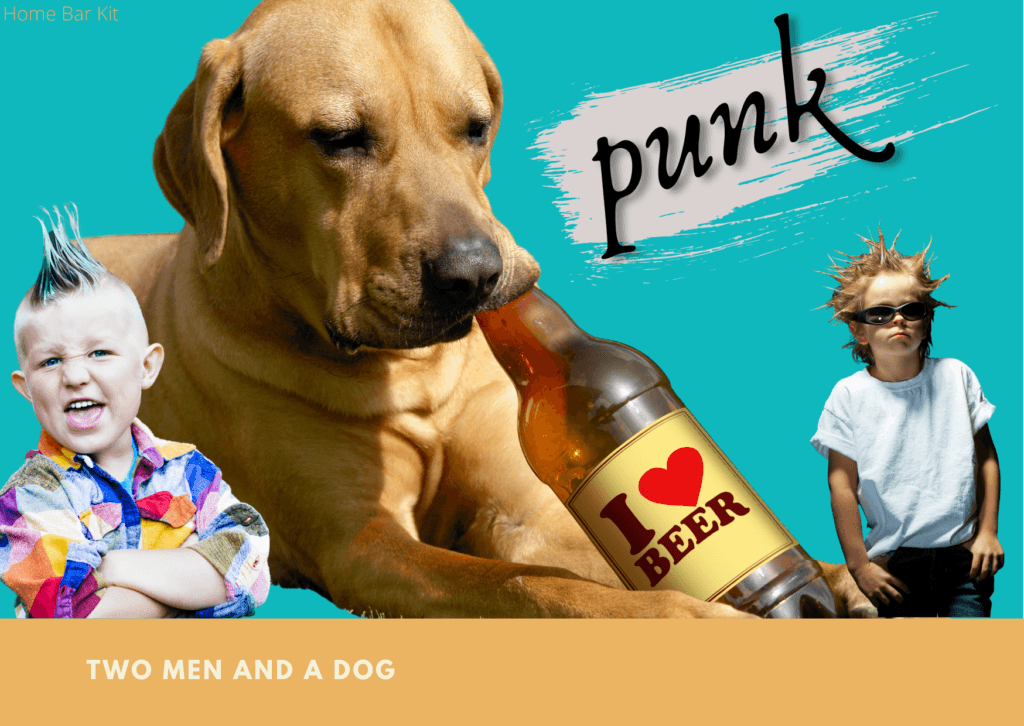 Here we have two men and a dog intent on changing the world of beer and producing something special. Martin, James and Bracken worked tirelessly to get their brewery off the ground. Punk IPA is the beer that started it all. A bold beer from a bold trio that are as notorious as the punk band the 'Sex Pistols' and just as rebellious.
The early days were a struggle, but nothing was going to keep this trio down and they battled on with their goal set in concrete. The supermarket chain Tesco was their big breakthrough and the beginning of their rise to fame.
Fast forward a few years and you have an established brewery with fresh face ideas. Always controversial, but always innovative and ready to push the boundaries.
Sad news came in the back end of 2012 when co founder and big boss Bracken passed away. It left a huge hole in the Brewdog family, which little pup Simcoe ( the hopmeister) now had to fill. Bracken though, the dog that inspired the breweries name will never be forgotten.
More Beers Enjoyed By Me.
The Beer That Started It All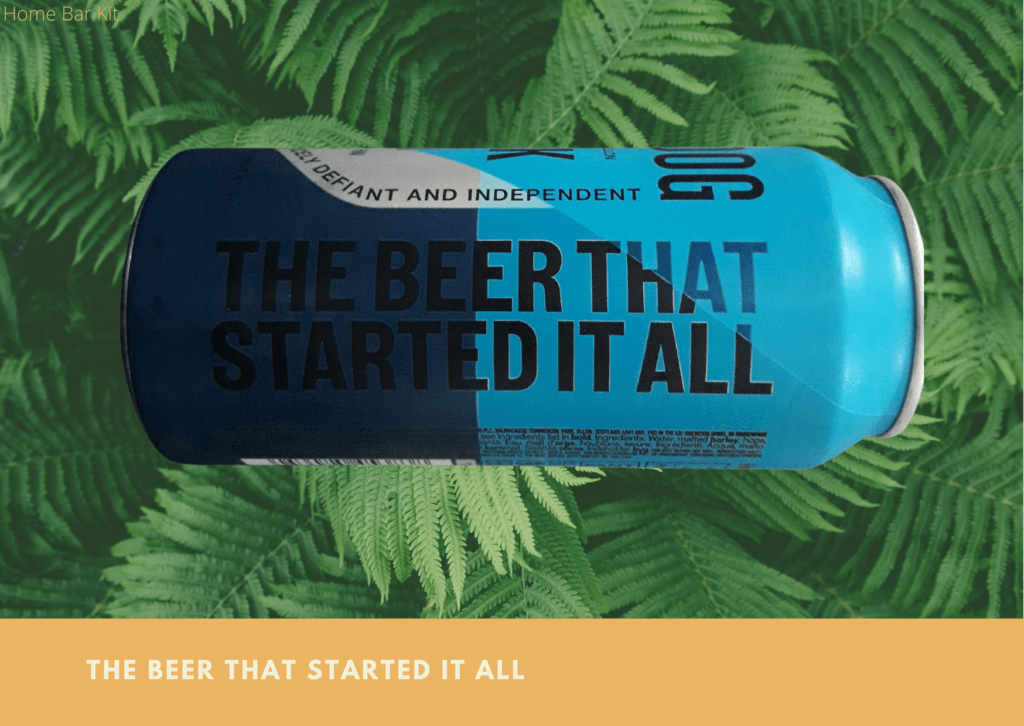 Pink IPA is a definite hoppy beer with a selection of seven hops, Nelson Sauvin, Amarillo, Ahtanum, Chinook, Cascade and of course Simcoe. It is no wonder this hop heavy beer oozes citrus and caramel with a bang.
Some say that it is not what it used to be, that it has lost its oomph. I say that it is a veteran of this breweries beers and it will always pack a punch. A mainstay that has nothing left to prove and will continue to visit my cooler.
A Riot In A Can
Brewdog themselves describe this beer as an explosion of flavor, with a riot of grapefruit, pineapple and lychee with a spiky bitter finish. I can only say what I get from this 5.4% Vol punk superstar.
It pours like many IPAs a golden glow of amber swirls in the glass with a white surf that settles to a foamy lid. The nose isn't strong but it owns itself and produces a floral fruity almost pine ambience.
It hits the taste buds with a definite citrus punch, pineapple fits, so does grapefruit, but it just has that bitter sweet tartness. There is a decent amount of carbonation in the mouth, as well as a slight dryness. The citrus smooths out for a malty caramel finish that is satisfying and calm.
As the beer in the glass reduces it leaves a reasonable lacing and the head fades to a whisper thin covering. It's a good solid beer with a strength of character no one is going to bring down. That is kind of it roots, and how it was born.
It is one of my favorite go to beers and if I see it on tap, then I'm participating. Brackens brew is a fern, I mean firm 4.7 – 5.0 rating and will continue to grace its presence in my cooler.
More From Brewdog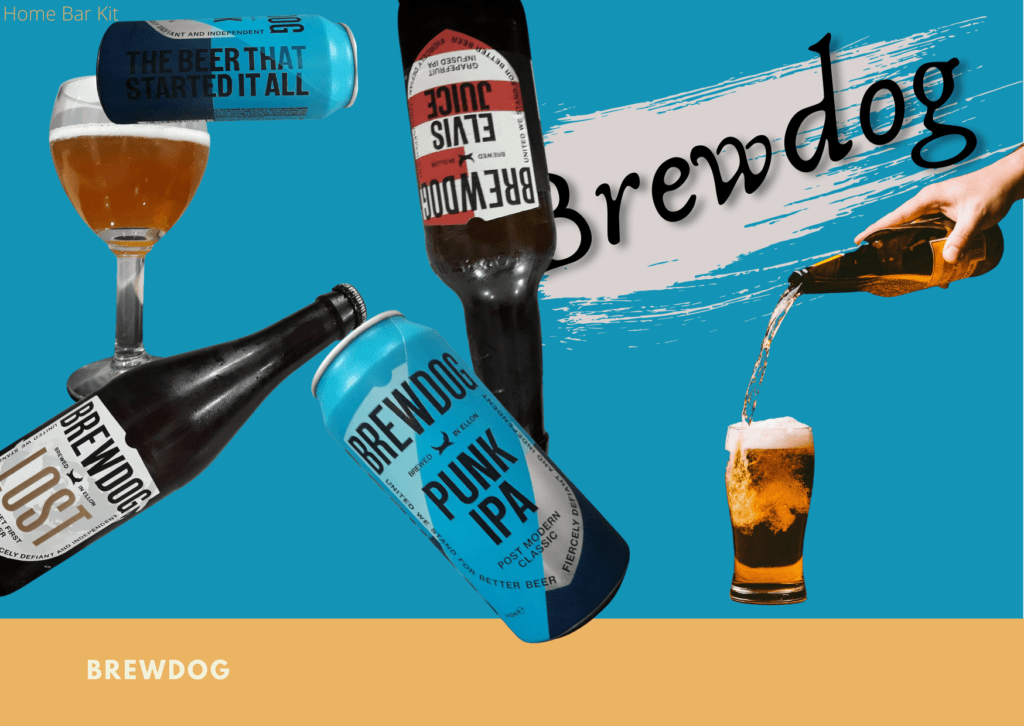 The range of beers that this brewery produce is vast, and they are always coming up with new and exciting ideas. It's hard to keep up with them, but here are few that may tickle the curiosity.
Others Pale
A Scottish pale ale from a company born in Scotland, what could be more apt. A light pale ale with a mid range 4.3% Vol that obviously sits in the session beer range. It promises to be a light beer with a tropical zesty feel. It's fresh and fruity, an ideal quencher on a hot day.
Combining 5 hops of Chinook, Centennial, Citra, Simcoe and Talus and a crisp malty base it sounds lively. Citrus and pine star in this medium bitterness light refreshing beverage. Role on the summer and cue the Others Pale.
Dog I
Dark and mysterious from the label to the ale itself, its a strong stout with a complex malt bill. Aged in Bourbon barrels this one will hit you where it hurts with a 15% Vol. Not to be taken lightly, or rather it is to be taken lightly, if you know what I mean.
Boasting a mix of vanilla, coffee and dark fruits it makes for a shameless rich taste experience that is going to hit a heavy punch. Originally brewed to celebrate the breweries 13th anniversary and with its chilly under current it's a hot little number. Tread carefully.
Lock Down Lager
As if we haven't had enough of those words lock down, Brewdog bring us a beer named after it. Don't worry though it is not intended to keep us locked away. It is their stay at how lager that promises to be as refreshing as a shower.
Based on a classic German style Pilsner it has a little twist of Guava and Grapefruit to provide a fruity hit with a refreshing mouthfeel. If lager is your go to tipple then this 4.7% Vol may just hit the spot. Just don't take it in the shower, it will get wet.
Final Thoughts
The first beer that came from the little brewery in Scotland has grown into an icon. Just as the brewery has grown into a beer producing monster unwilling to conform. Love them or hate them, they will continue to push the boundaries and thrive.
Some of their beers will bite you in the tail, others will quench your thirst. Punk IPA delivers the whole package and stands as a solid go to beer. It stands among all other brands tall and proud, and will not budge an inch, long live punk.
Is Punk IPA any good? We all know that I think it is, but what do you think? Share you thoughts below and give us your punk verdict.