It's from Brewdog and it's a New England IPA, which means it is exciting too. When I order it on tap and wait in anticipation for the bartender to pour and serve. My mouth starts watering. When it hit the bar presented in front of me, I just starred at it, mesmerized by its presence. Snap out of it 🙂 Any way is Hazy Jane any good?
This is another beer I had at Brewdog on a recent trip to Cardiff. Knowing I was going to the brewdog bar, this IPA was on my hit list. So it was the first thing I ordered and the first thing I tasted. Once I stopped starring at it.
Is Hazy Jane Any Good?
It is better than good, it delivered everything I expected and some. It pours a stream of interlaced white and caramel as it flows into the glass. Once it settles it looks like mango in a glass with a creamy caramel tone topped with a thin head of foam. On the nose its a burst of crisp sharp citrus fruits with an array of hoppiness. Upon taste the fruits hit bouncing around the mouth and dancing on the tongue. Mango, pineapple, orange all grooving together. The mouthfeel is smooth and the finale has a twist of something almost lime like. For sure it's a triumph and bangs through the door with a rate my beer of 4.7 – 5.0.
I started with Hazy Jane at Brewdog Cardiff, then sampled a flight of four beers. But I had to finish with Hazy Jane, it just felt right.
The Brewdog Company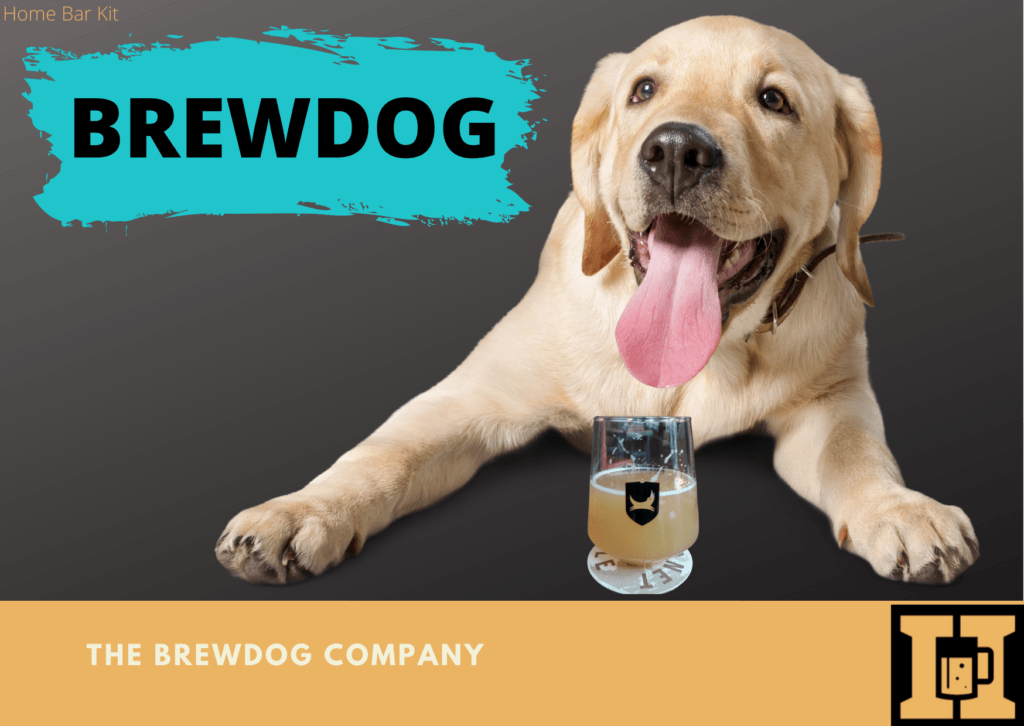 A brewery on a mission, Brewdog never take their foot off the gas. Constantly moving forward and always introducing new innovative ideas never seen before in this industry.
The bar count is rising, as are the hotels. Five breweries serving the UK, Europe, America and Australia making it easy to get your Brewedog brew around the world.
So what's new then with Brewdog?
The Brewdog Blueprint is release outlining the future of the brewery. Focusing on their three passions, beer, people and the planet. The significant parts of the blueprint see James Watt CEO handing over 5% of the shares worth around 100M to staff. This gives the Equity Punk community and now the staff a 25% stake in the company.
On top of that they are sharing their profit with team members too. The team members at the Brewdog bars will be sharing a 50% of the profits. A mad dog idea, or a clever way to reward existing staff and incentivise new crew members to the door. The Brewdog Blueprint is available on this page.
Drinking Hazy Jane At Brewdog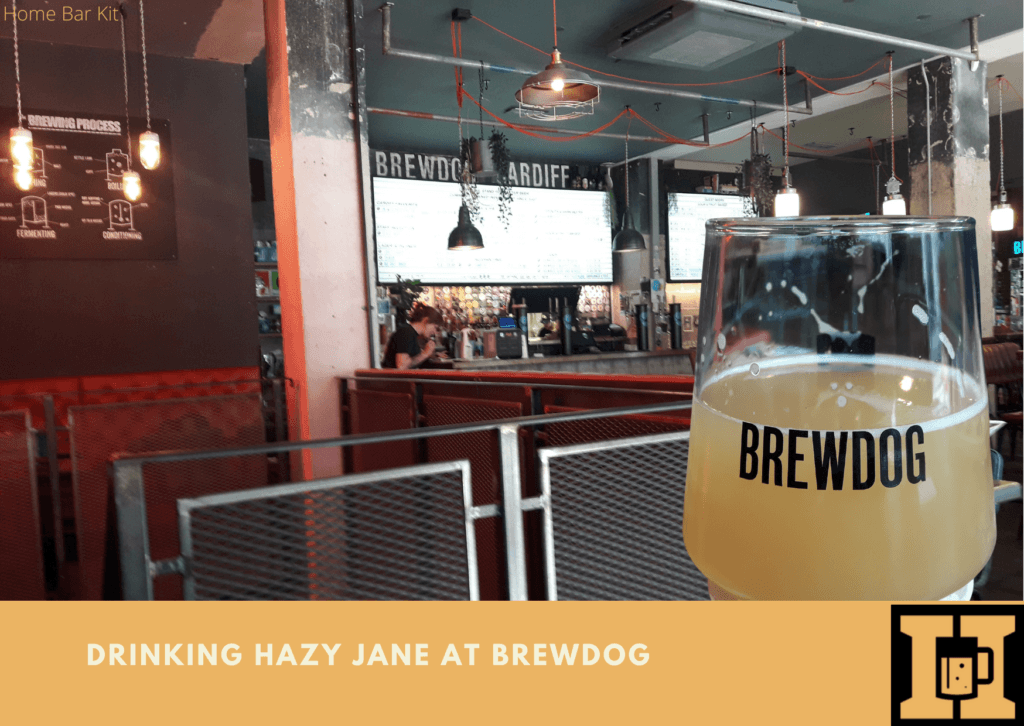 Released in June 2017, Hazy Jane was inspired by the Vermont style IPA. A smooth cloudy, fruity and hoppy IPA that has become very popular. Hazy Jane hit the mark and is brewed with pale malt, oats and wheat. Not to mention the array of US hops Hallertauer Blanc, Manderina Bavaria, Amarillo and Magnum.
It was a juicy fruity success and hit you in the face with a 7.2% Vol. Hazy Jane has seem many variations since with the detuned 5.0% Vol version. The hop count is as high just different hops Cascade, Citra, Mosaic and Simcoe. Other Jane siblings are Guava, exotic and juicy at 5.0% Vol, Peach at 5.0% Vol and the daddy Hazy Jane Triple at a whooping 9.5% Vol.
That one is not a session beer for sure, and if you try it, then it will be a short session.
The one I had at Brewdog Cardiff was the 5.0% Hazy Jane, on the edge of session, or is that edge of heaven.
Jane The Fruit Machine
Meeting Jane in Cardiff was great as well as planned and M'lady enjoyed her company too. From the start I was hypnotized by her beauty and the meeting went well. The first sip impressed and continued to the last drop.
However I had no control over the pour and this is my only criticism of the Brewdog bar experience. Personally I pour my beers a little more aggressively to get that head full of goodness and aroma. But the pour on that day presented just the slightest of foamy fun.
The liquid beneath was vibrant and tropical with a misty orange caramel hue. The nose is vibrant too, with a crisp fresh bouquet of tropical fruitiness and hoppy strength. Taste wise it is divine with an army of fruit dancing on a subtle malty blanket with a strong hoppy head. Pineapple, Mango and orange all play their part wrapped up in a smooth mouthfeel spiked with a twist of lime to finish.
I like it, as I think you can tell, for me its a victory in this style of beer. Which is why it scores high with a rate my beer of 4.7 – 5.0.
More Beers I have Enjoyed.
What Else Has Brewdog Got?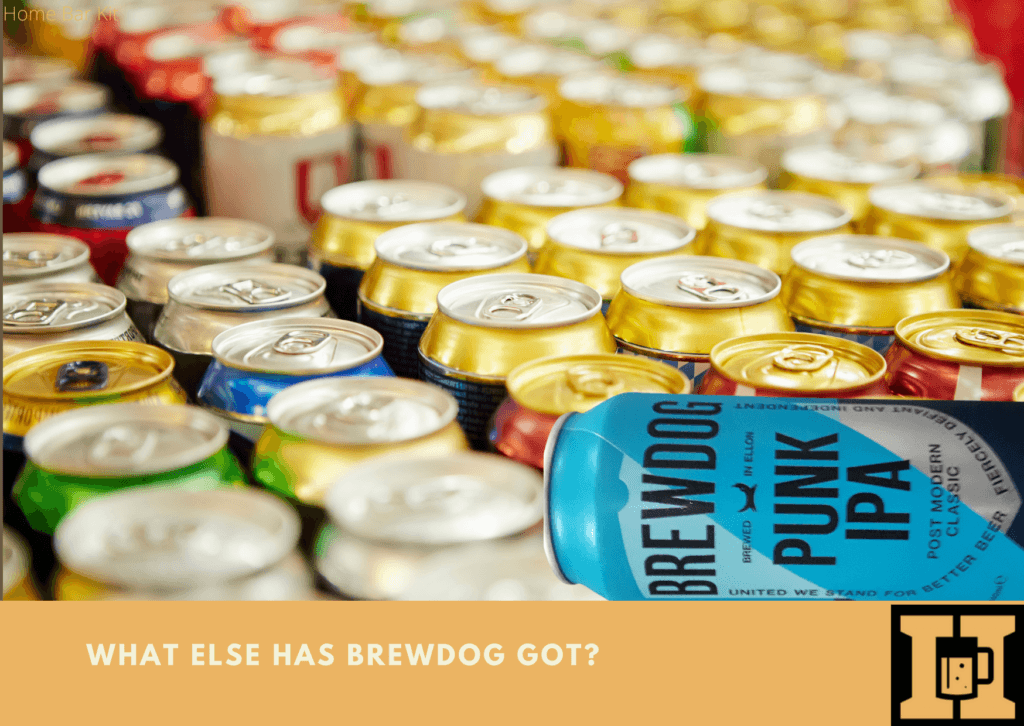 Quite a lot, forever brewing up some new and exciting beers for the world to enjoy. The brewers are a busy lot that's for sure. Consequently their range of beers is a large one, covering many beer styles.
Hence, there is something for everyone, and if you haven't tried a Brewdog beer yet, then now is the time. Or similarly even if you have tried their beer before. But time has lapsed since your last experience, then get back on the horse and try a new one.
Lost Lager Range
I tried the original Lost lager at the end of last year. My verdict was a fresh crisp lager with a dry citrus edge. However this sturdy lager now has some siblings and has become a range. First we have Guava presenting a tropical lager.
Next we have Blood Orange to produce a blood thirsty citrus edge. Finally a Lychee and Lime to add a sweet floral flavor with a sharp citrus background.
They hit the ground running at 4.5% Vol and promise to be smooth, fruity and crisp, but most of all fun.
90 Day Bock
A German style lager which Brewdog says is Complex, Balanced and Amplified. It is left to mature for 3 months, hence the name. Full in flavor with a hefty malt bill of Dextrin, Europils, Munich and Vienna it promises toasted cereal notes.
The hop bill is similar of Citra, Columbus, Loral and Simcoe. Balancing out with fruit and herbal notes producing a mild bitterness. It sounds a full bodied lager that is not a session beer at 8.0% Vol, tread carefully.
Shadow Maker
For the stout fans we have the Shadow Maker an Irish Stout to honour St Patrick. Malt is at the forefront with Chcoloate, Extra Dark Crystal, Pale Ale and Roasted Barley working together. Columbus provides the hop hit, standing alone with the responsibilty firmly on its shoulders.
A rich stout that promises roasted coffee up front with a modest hit of hop, The finale is a chocolate base laced with a bitter undertone.
Sounds delightful, and makes the hit list, with a moderate 4.8% vol, we can indulge in more than one.
Final Thoughts
Hazy Jane for me contributed to a great few days in Cardiff, Wales, which took in a gig, good food and good beer. However it was not the only beer that got my attention. Obviously I enjoyed more than one Brewdog beer as I did visit their Cardiff bar.
However, the trip also saw me enjoy beers from the likes of Crafty Devil, Tiny Rebel as well as Goose Island and Beavertown. All in all a great few days enjoyed with M'lady Lou, July will see us return for the Lion King Show.
As for Brewdog they continue to grow and move forward as an exciting brewery with a bright future. Have you had a Brewdog experience? If so share your thoughts below.