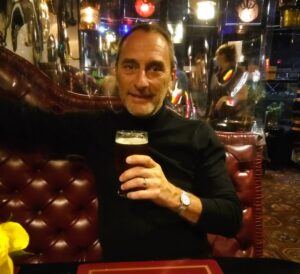 Welcome to Home Bar Kit. Here you will find great information and related products about setting up your very own home bar. There are useful articles, accessories and tools, as well as Home Bar Furniture. Everything you need to create your own beautiful home bar.
We Love To Socialize
I have always liked to socialize with friends and family. Most of the time we do this in a bar or restaurant, but our homes are also a great place to socialize. If we are hosting a dinner party, then we are all set up for this with a dining room, but what about if we are just having drinks or a party?
We can all use our kitchen worktops or a table as a make do bar, but how amazing and impressive would it be to have our own fully functioning home bar? Well I can tell you it is amazing and does impress all those that get the chance to experience it. I have always made room for some kind of bar in every home I have lived in over the years.
It doesn't matter how big or small a bar is, just as long as it is well put together and well set up, then it is an asset to any home. A few beers on tap, as well as some bottled beers kept in a cooler. A selection of delicious wines and of course a line of peoples favorite spirits, with some mixers chilling in the cooler. A selection of different glasses, an ice bucket and some neat accessories all make up for a great home bar. Oh and don't forget your own custom bar sign.
Help Is At Hand
My preference is beer and wine, but yours maybe spirits. I don't drink spirits that often, but I will still cover them on this website. I have a passion for the home bar, and want to share all I know and all I find out right here on my site. My goal is to inspire and help people with their own home bar projects.
Take A Look Around
Now that you are here, stick around and explore all the content I am building on this site to help you and others with your own home bars. The purpose of this site is to help others with their own projects. I will research and plug away at bringing the best information and exciting products to your attention. Let me do the leg work so you don't have to.
Enjoy your stay and come back often as I will be adding more content as time goes on.
If you ever have any questions, feel free to leave them in any comment section below any of my posts. I will be more than happy to help you out.
All the best,
Rob
Founder of Home Bar Kit