The prospect of building a bar in your own home is an exciting one, but can also feel a bit daunting at first, after all it is quite a sizable project to take on. This is the main reason why this website was created, with the goal in mind of bringing all the essentials of a home bar together in one place. The exciting and fun extras that will personalize your own bar to reflect your own personality.
In this post I want to go through the basics of what is needed to get you off to a good start. To create a good strong foundation for your home bar, starting with location.
Where Will A Home Bar Go
The type and size of your bar is going to be determined by the size of your home and the space you have available. No matter what space is available, there will be an option for you to create a home bar to be proud of.
So, the first step to creating your beverage beauty is to workout the best location in your home that will be able to accommodate it. If you have plenty of space and even whole rooms that are not being used, then this is going to be easy. The ideal scenario would be a whole room dedicated to your bar. If room is tight, this could be a small bar in the corner of a room, or even in a cupboard. Don't let the lack of space put you off creating your own special home bar.
It doesn't have to be indoors, you could convert a shed or garage into a funky bar. You could go outside altogether and build your bar under the sky. Although I wouldn't go for this option if you live in a country or area that sees a lot of rainfall.
The point is there will always be a way to have your very own home bar. It might take a little creative thinking, but this is obviously the first step to your bar project.
Basic Home Bar Hardware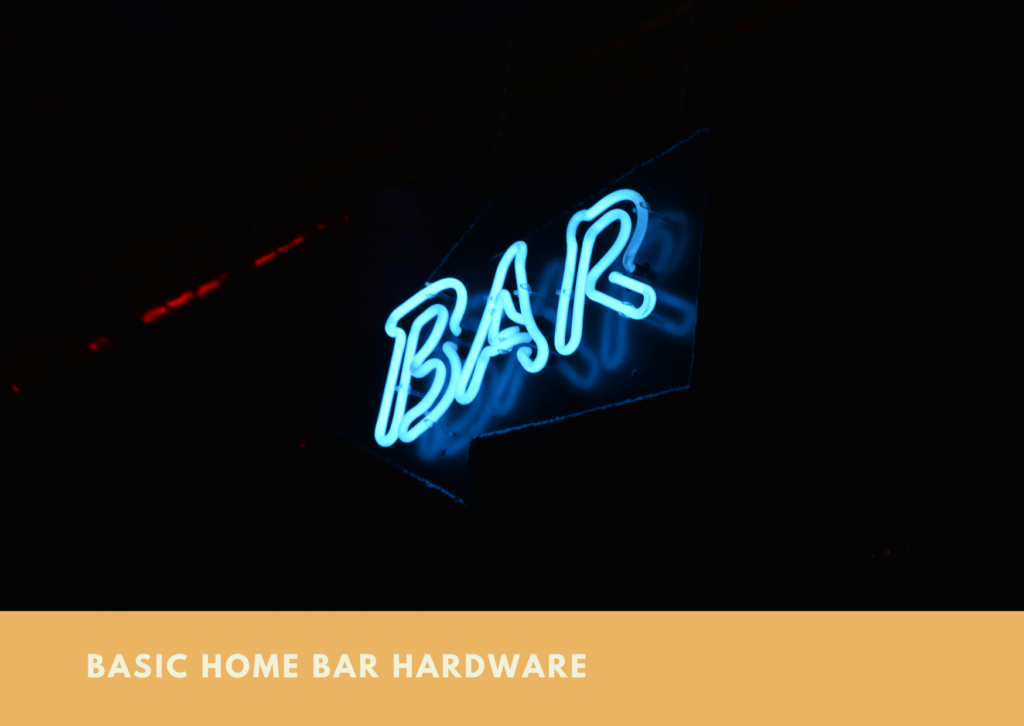 By hardware I mean the structure of the bar itself and the accessories that make the bar complete. Before you started adding the drink and glasses etc. These are the foundations.
The Bar
The Refrigeration
The Furniture
It's a small list, but you do need these things to get you going.
The Home Bar
It is a must have of course, whether it be one that you build yourself, a kit that you build. Or maybe a pre-made unit that you buy ready to go straight into place.
If you decide to build a bar from scratch it will give you a lot of freedom because you can custom build around the space you have available. Remember to figure in shelves for glasses and space for a refrigerator. You will find you can get plans for home bars online, which you download to your computer after purchase. This means you don't have to try and figure out a design yourself.
You could go the route of a Home Bar Kit, a flat pack that you build in site. I would go for a decent quality one if you go this route as some kits can be flimsy and badly made.
The pre-made units are obviously the easiest option as they can be delivered and put straight into position. These are probably the more expensive option, but the easiest if you have done your homework. By homework, I mean measuring. You will need to not only measure the site in your home where your bar unit is going, but the route to getting it there. You will have to plan the easiest route in your home for your bar unit to travel when it arrives. Measure hallways, doorways and any other obstacles that may need to be passed.
The Refrigeration
The refrigerator is a must have and forms part of the structure of your bar. Make sure you factor it in when planning your bar, and not just a space for it, but make sure there is an electrical outlet available close by. Fridges come in all shapes and sizes, so the choice will be yours.
If you have an abundance of room and money, then you may want to consider a fridge for beer bottles/cans. Then, a separate one for wine, and even another one just for mixers. If not and space and cash is not so abundant, then look to get a fridge that will accommodate beers, wine and mixers together.
The Home Bar Furniture
Whilst some people do like to stand at a bar, the option to sit at the bar is a definite must. This will be achieved by stools, which again come in all shapes and sizes. from It can be basic seat only stools, or the more refined ones with back rest and arm rests.
The space factor will again kick in when choosing bar furniture. There is no point buying furniture that is not going to fit the area you have, so again get that tape measure out.
All these are the things you need to consider to achieve the basic structure and create a strong foundation to your home bar.
I'll Have An Alexander
It's time for the fun to begin, it's time to stock your bar with all your favorite beverages. From beers and wines to spirits and mixers. This again is your choice, you may be just looking to have a strictly beer only bar. Maybe just beers and wines, or going the whole nine yards and stocking everything to make even the most elaborate cocktails.
If your bar is just for you and your family, then you will only need your stock to cover all your families favorite drinks. If you love to entertain and your home bar is going to be open for friends. Then, your stock will need to be more varied and cover drinks you may not even like yourself.
The more variety you carry, the more experimenting you can do. Cocktails are great fun and part of that fun is in making them. Not all cocktails are complicated with lots of ingredients. Some are just plain simple and taste great, like the Alexander, simple but beautiful.
Whatever drinks you are going to stock, just have fun with it. Of course, when it comes to consuming the drink, do it responsibly.
The Alexander: Cognac – Cocoa Liqueur – Cream, served in a Martini glass.
You Will Need A few Vessels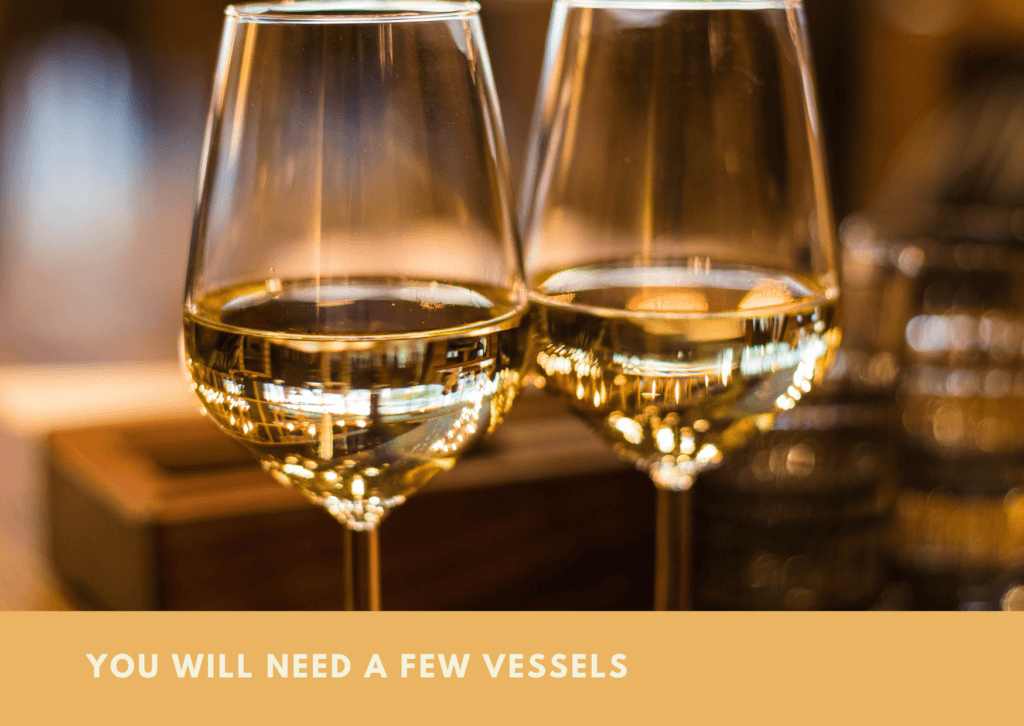 A bar stocked with drink is no good to anyone if there is nothing to put that drink in. We will need some drinking vessels and glasses are the order of the day.
There are different glasses for different drinks. Beer glasses, wine glasses, cognac glasses, whiskey glasses, cocktail glasses, the list goes on and on. There are different style glasses for each of those categories, so your work is plenty here Grasshopper.
Just get the basic glasses first for your favorite drinks and then build from there. Eventually you will have a good stock of glasses for different drinks and occasions.
The Fun Bar
That is the aim of any bar, whether it be your local bar or your very own home bar. The name of the game is fun. When you have built the bar foundation, stocked it with drinks and glasses, it will then be time to build it out. Add other accessories, some will be must haves, and some will be just for fun.
I could list hundreds of products here, but that would be tedious and boring. I will just bring a few to your attention, some you may have already thought of, others you may not have.
Home Bar Must Haves
An obvious must have is an Ice Bucket. Which ever way you look at it, if you have spirits and make cocktails then you cannot do without an ice bucket. Don't forget the ice too.
It is worth investing in a few good quality cube trays for your freezer. Unless you want to go all out and get yourself an ice machine.
A decent shaker set for your cocktails is a must have if you intend to offer these beverages at your bar. You can buy these individually or as a set. The sets will likely contain other things you will need for making cocktails. This may include a Jigger which is a measuring device for accurate measurements of the drinks being mixed. A set may also contain a Muddler for breaking down herbs to extract oils and flavorings for your cocktails.
Buying a set will make sure you get all you need for making cocktails.
I could go on with bar accessories, but I will be covering everything you need in future posts. Also, I will include many things you do not need, so stay tuned. I will leave you with the bar sign, not an essential item, or is it. It has got to be a must have, surely, and one with which you can have a lot of fun choosing.
Buy on off the shelf, or have a custom-made sign with your own slogan. Either way signs are a great way to add humor and your own stamp on your home bar.
The Perfect Bar
Every home bar is perfect, because every home bar is different. It's a personal thing, tailor made to the individual person or persons building it. Whether your bar is big or small, inside or outside, it doesn't matter. Just create one that you can enjoy and be proud of. Most of all have fun with it and enjoy the social side of it with your family and friends.
Build the basic foundation, stock it, and then build it out and add your own personality to it, tweak it to perfection.