Termination Shock is a hazy pale ale from a small brewery in London. The main focus for the brewery from the start was hazy hoppy pale ales and IPA's.
Termination Shock is one of three main core beers from this small, but growing brewery. I like hazy, and I like pale ales, so I am looking forward to this one, but is it any good?
Yes, it is a good pale ale, lively but smooth too. It pours a hazy orange gold with a generous foamy white top. On the nose it is vibrant with a hoppy citrus explosion. The taste is just as lively with the slightest of malt base overpowered by a fruity hoppy carnival. A medium carbonation in the mouth with hints of pineapple and grape. A nice smoothness ends in a satisfying bitterness. It gets 4.4 – 5.0.
A good solid lively pale ale with plenty of flavour and a nice bitter finish.
Gravity Well Brewing Co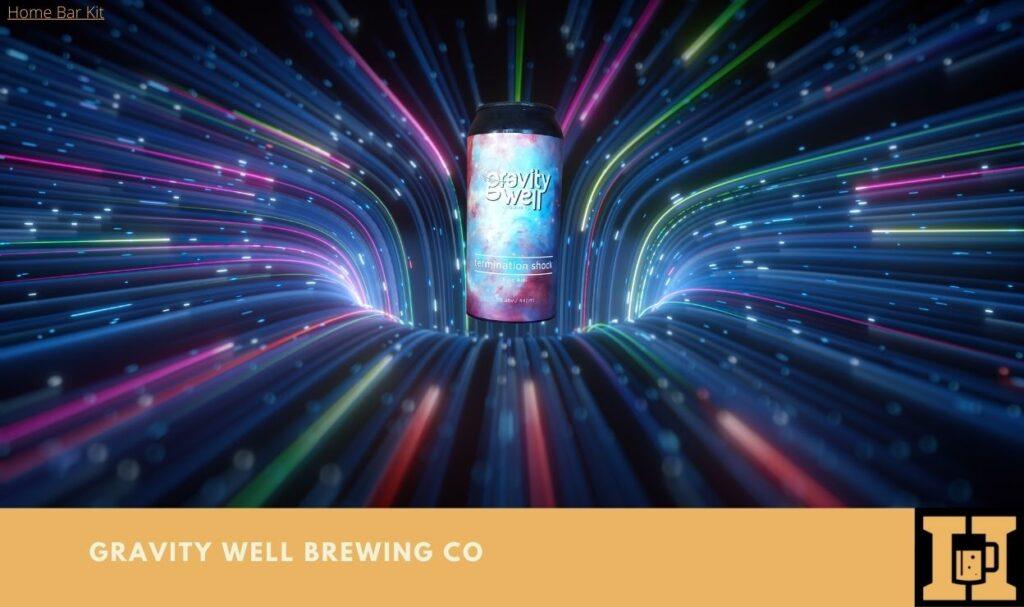 Gravity Well Brewing Co started life in 2018 in a railway arch in Leyton, East London. Ben Duck the founder was an avid homebrewer and interested in hazy new England pale ales and IPA's.
After perfecting his own beer recipes he took the plunge and kitted out a railway arch to create the Gravity Well Brewing Co.
Then came the addition of a tap room to sell direct to the public. However 2019 saw the covid pandemic which put a spanner in the works.
Ben soldiered on and in 2020 even moved the tap room into its own railway arch across the road.
In march of this year the brewery expanded and moved production to an industrial unit in Tottenham, London.
This move and expansion has obviously resulted in a canning line as the brewery now sells their canned beer online delivered to the door.
Termination Shock Pale Ale
This pale ale is courtesy of my son Joe, who on a recent visit turned up with eleven craft beers for me to enjoy (he bought twelve, but drank one, who can blame him).
So a big thanks to Joe, I am looking forward to reviewing them all.
This pale ale comes in a 440ml can which is a colourful space like scene. I can only describe it as the scene of a termination shock, which is when the speed of the solar wind slows down to less than the speed of light.
To find out more about the Termination Shock check out this short article from IBEX.
Back to the beer, what is it like?
Drinking Termination Shock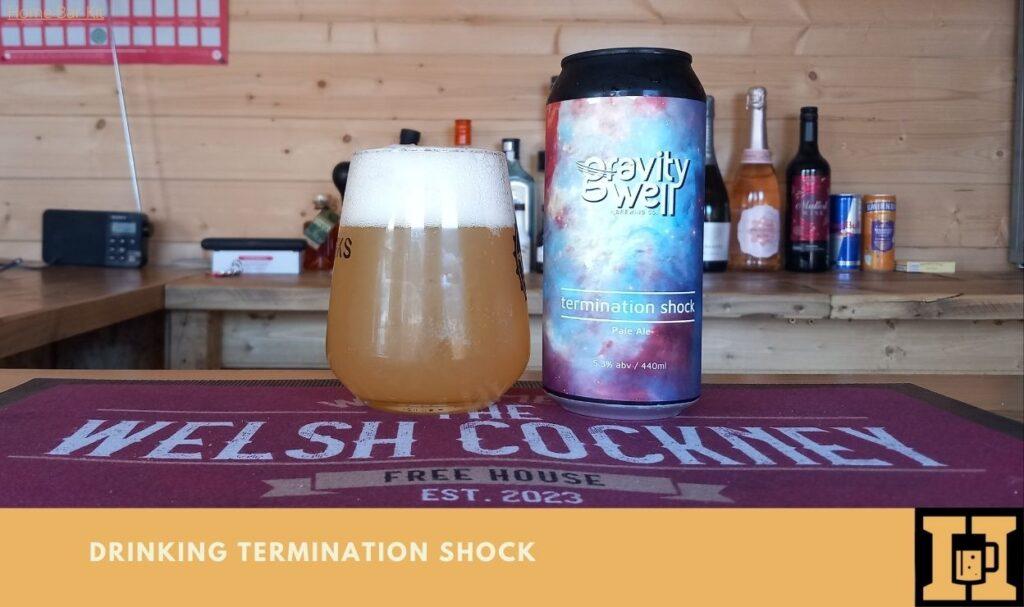 It pours a hazy orange gold with a thick foamy white head. The head does fade a little, but quarter to half a finger sticks around for the duration.
On the nose there is a shock wave of hoppy fruitiness, it is hard to pick out anything else. It is just a hoppy citrus explosion bursting from the glass.
The taste could be described as a mirror of the nose, but there is more. The slightest of malt lays at the base with an almost cereal like taste. But before you know it there is that shock wave of hoppy citrus fruit with a grape smoothness.
A medium carbonation swirls around the mouth, it is a smooth beer with a good hit of hoppy bitterness to finish. At 5.3% Vol it just falls outside session, but would be easy to want a second.
To sum up it's a decent pale ale with lots of citrus hoppy hits and a nice bitter finish. It gets a decent score of 4.4 – 5.0.
M'Lady likes it too, saying "It smells like a tropical fruit salad that is strong in flavour with a bitter aftertaste, a nice refreshing beer, but not a wow pale ale." Lou scores it a slightly less 4.2 – 5.0.
Although Lou doesn't think it is a wow pale ale, we both like it, Termination Shock is a decent beer.
Gravity Well Beers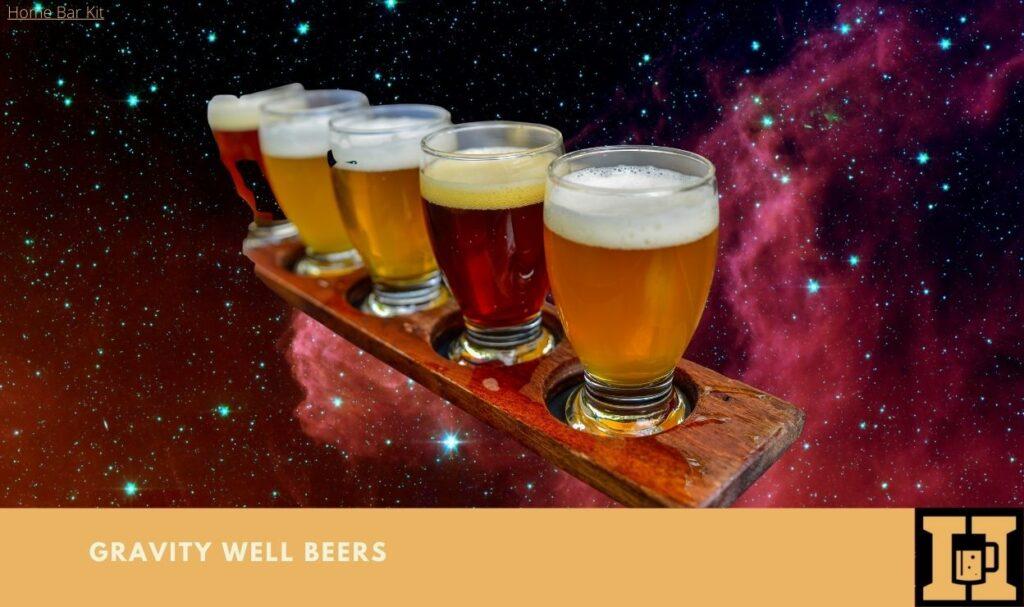 For a small brewery Gravity Well produce a good amount of beer. Although there are only three in the core range. There are plenty of new releases every month, pale ales, IPA's as well as some sour beers.
I am sure at some point there might be a stout or two, so I will keep an eye out for them.
Here are a few that have caught my eye from this brewery.
Galaxies Apart
Galaxies Apart is part of the core range and is a New England IPA. Its juicy and fruity with a nice smooth mouthfeel. It is a double dry hopped IPA with Citra and Enigma hops.
Expect aromas of juicy mango and orange, the same goes for the flavour too. I just hope they haven't forgotten a little bitterness too.
At 6.0% ABV it is not one to rush then replace, rather a beer to savour.
Endymion
Endymion is a fruit sour beer, which I am not a fan of. But if you like a sour beer then this one is described as a monster.
It is a raspberry, blueberry and blackcurrent sour that is bursting with flavour, apparently. This is punchy on flavour as well as strength, weighing in at a hefty 7.0% Vol.
It's a dangerous fruity sour beer, I am not sure I want to get involved.
Cosmic Dust
Another beer from their core range, Cosmic Dust is a session IPA. Double dry hopped with mosaic and enigma hops it packs more of a punch than its strength.
At just 3.8% Vol it is a worthy session beer that feels stronger than it is. Reports say it punches well above it weight, expect tropical fruits a nice kick of hops and a smooth mouthfeel.
Sounds like a cracking little session IPA, I'm in.
Final Thoughts
Gravity Well Brewing Co may only be a small outfit but they are delivering the goods when it comes to craft beer.
Definitely a brewery who's beers I will seek out, even though I am not a fan of sour beer, and they have a few. I will get stuck in, but look forward to the day a porter or stout pop up on their beer menu.
If you have tried any of Gravity Wells beer then do share your thoughts below. I haven't tasting much so far, but what I have I like. I think they will be well received by any craft beer lover, so let me know.