Today the 15th June is the day that all Brits can raise a glass and celebrate beer. And lets be honest, beer is always worth celebrating. There is even a song to go with this wonderful beer day. The official time to raise a glass and celebrate is 7.00 pm. So pour a beer, raise your glass and say 'cheers to beer' it's beer day Britain.
However you don't have to wait until 7.00 pm, the whole day is for celebrating beer in Britain. Obviously drink responsibly, but most of all enjoy the celebration of this ancient drink we call beer.
Say 'Cheers To Beer' It's Beer Day Britain
The age of beer is somewhat muddled, there are accounts of it being as old as 4000, 6000 and even 13900 years old. All I know is that it is a drink from long ago and is still with us today. It deserves to be celebrated throughout the world. The modern breweries also deserve to be celebrated, they have given us so much to cheer about. Don't let today go by without enjoying a glass of beer, it's beer day Britain.
It doesn't matter what beer it is, lager, bitter, IPA, real ale, porter or a zero beer. Likewise it doesn't matter where you celebrate it, the pub or your home bar. Just embrace it and take a moment to honour it.
Beer Day Britain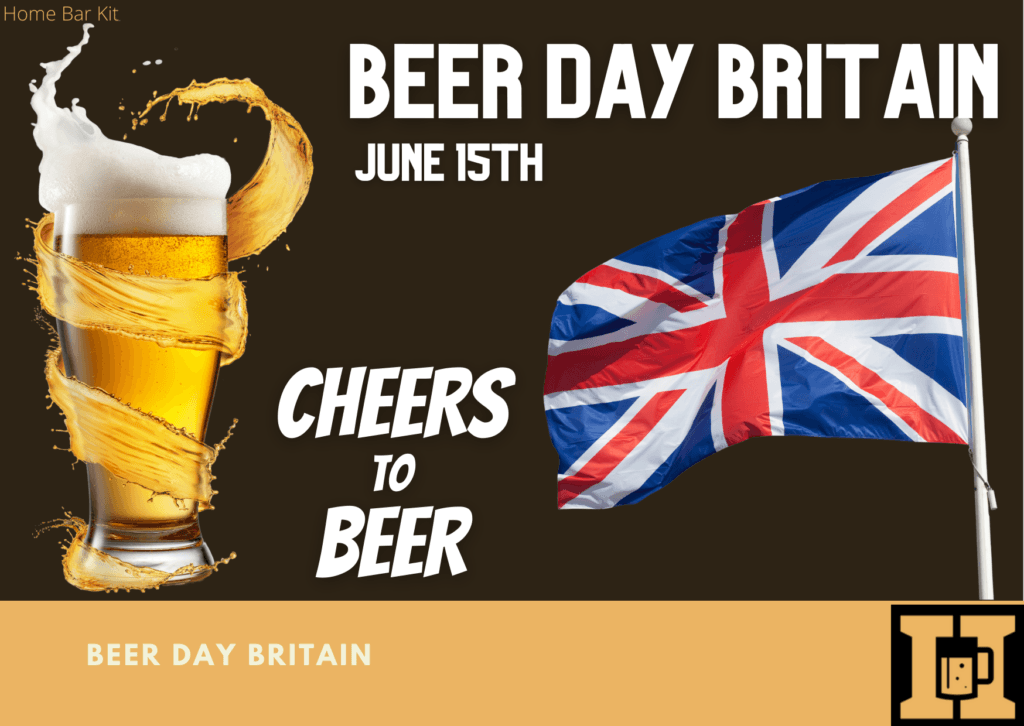 What's it all about then?
To state the obvious it is an annual celebration of beer, not just one type of beer, but all beers. This is not a national day that dates back many years, it was only introduced in 2015, but thankfully has stuck. Unlike the previous attempt in 2009 when the national beer day was on 6th April (close to America's national beer day) to coincide with the National Cask Ale Week of that year.
It failed to become an annual event, however the 15th June has stuck and we have our Beer Day Britain where we can say Cheers To Beer.
Jane Peyton the founder of School Of Booze is the instigator of Beer day Britain and even composed a song along with Catherine Houghton aptly named 'Cheers To Beer'.
Britain has always had a culture of group singing in pubs, especially around a piano (or as we know it Joanna), a good old sing-a-long. Jane's song celebrates this old tradition and can be sung at 7.00 pm along with raising a glass of beer.
A Taster of the song.
The 15th June was picked as the day to celebrate beer in Britain to coincide with the Magna Carta. A Royal Charter of Rights released on the same day in 1215 by King John of England. I have not read the document myself, but apparently it mentions beer and says "Let there be throughout our Kingdom a single measure for wine and a single measure for ale and a single measure for corn".
I just say let there be beer throughout the world.
A World Celebration
It might be Britain's national beer day, but I think everyone should delight in celebrating beer today. Many countries have their national beer day, but you can join in ours too. America, Australia, Canada, China, India, Germany, any country can join us today and say Cheers To Beer.
America's National Beer Day
National beer day in America is on the 7th April on the same day that the Cullen Harrison Act came into force in 1933, which I believe amended the law of prohibition. This allowed America to get back on track with brewing beer.
And boy do they brew beer, their craft beer market is stonking. A great reason to celebrate not just the beer, but all those breweries too. The 6th April is important too, because its New Beers Eve, although I am not sure that is true. I like to think it is, maybe an American reader can verify.
Another date seems to fall in the US too, October 27th which is National American Beer Day, a day to celebrate the history of beer making in America.
Canada's Beer Day
On October 9th 2019 Beer Day in Canada was set up by Beer Canada the national voice of beer. Representing the Canadian beer industry it is about celebrating beer, those who make it, those who deliver it, those that sell it and those that serve it. We can't forget those that drink too.
It falls on a different date each year, but always the same day. The Wednesday before Thanksgiving and this year it is Wednesday October 5th. Remember to lift a glass and drink beer to support all those involved in the beer industry in Canada.
Enjoy beer on October 5th.
Iceland's Beer day
Iceland have their own beer day too. It lands on March 1st and celebrates the complete lift of the prohibition in 1989. The prohibition came into force in January 1st 1915 and lasted 74 years. Having said that, there were a few amendments along the years.
In 1922 the ban was lifted on wine, which had something to do with Spain. We will not buy your fish if you do not buy our wine. So wine was legalized, well done Spain.
1935 saw all alcohol legalized, however there was a catch, no beer over 2.25% Vol was allowed, unbelievable. Sense prevailed in 1989 on March 1st when prohibition was scraped completely.
So March 1st is another calendar date to mark and celebrate Iceland and beer.
International Beer Day
Although a celebration for the whole world, it was started by Jesse Avshalomov and friends in Santa Cruz, California. A local celebration for beer, the brewers and the bartenders. It has grown over the years and now is a world wide event.
The official date in 2007 when it was born was August 5th, this continued until 2012. However since then it has been changed to the first Friday of August. Which lines up with my local music festival (involves beer) which is the first weekend of August, Friday to Sunday.
The first Friday in August this year happens to fall on the 5th, so put it in your diary and celebrate the day with beer. I will be at New Quay Music Festival enjoying beer of course and music.
Cheers To Beer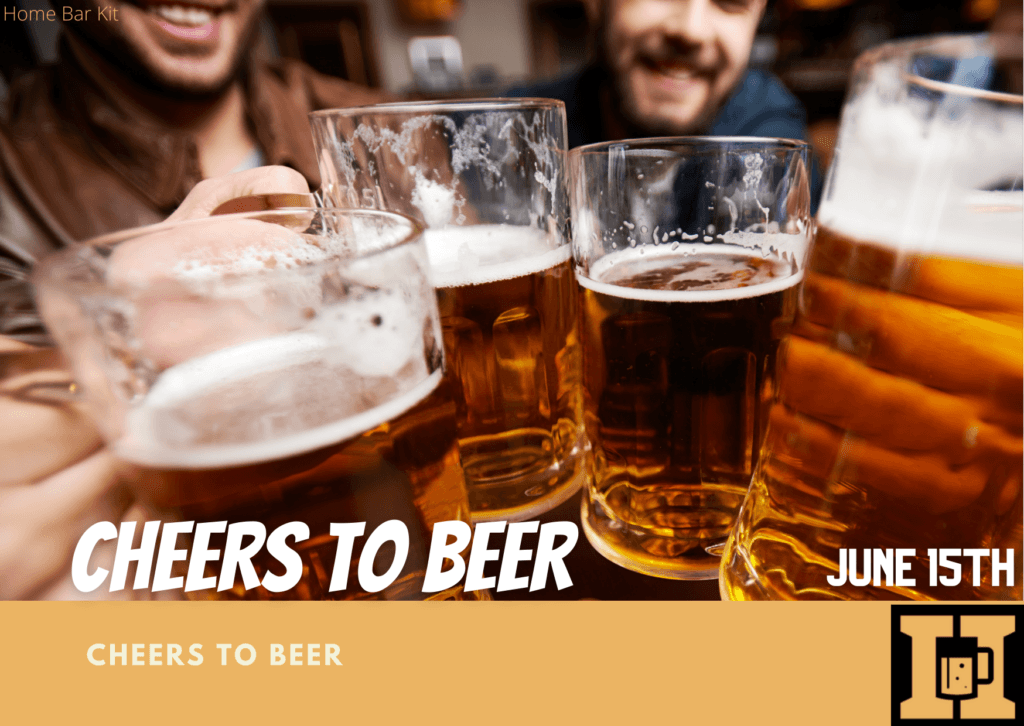 It seems we all have our special beer days around the world. I will have to investigate some other countries beer days. Maybe I will write a post listing them all, might take a little while, so bear with me. However it will be a good resource, so we can all enjoy each others beer days.
At least we all have the first Friday of August where we can all unite and praise beer.
Today though is Beer Day Britain. I invite not only Brits to raise a glass of beer and sing Cheers To Beer, but the whole world. No one will know, just tell them I invited you. The official time remember is 7.00 pm. I will pledge to raise a glass on your national beer day too.
Cheers to everyone that takes part, let me know if you get involved, share your thoughts below. You can include the date of your national beer day too, it will save me a little research.
Cheers