It is hard to find unusual beers in a regular pub with the same old beers being served year round. While there is nothing wrong with those beers. Sometimes it would be nice to get something a little different from the norm. This is where the craft beer pub comes in.
So when you find a pub that serves not just one beer that is a little different. But many beers that you wouldn't normally find in a regular pub. Then you have found something special, you have found a craft beer pub.
What Is A Craft Beer Pub Like?
A craft beer pub is like a craft beer lovers paradise. A place that serves an array of interesting and unusual beers. The type of beers you won't find in a regular pub, most of which are brewed by small breweries. A craft beer pub is all about the beer with a wide variety of choice on tap as well as bottles and cans.
I recently found just that and took a little trip to experience the craft beer pub for myself.
A Trip To A Craft Beer Pub And Shop
While it may be fairly easy to find a pub that serves a choice of craft beer in a large town or city. In the rural area of West Wales I live, its not so easy.
A pint of Doom Bar is about as crafty as it gets in the local pubs. Although I like Doom Bar, I crave for something a little more crafty please.
So to get to experience a pub that focuses on craft beer, I have to travel further afield. Fortunately there happens to be a pub like this about 25 miles from my village.
Now while that is not far away, I can't really drive there, have a couple of beers and drive home again. So Lou and I decided to do an overnighter, and I am glad we did.
One craft pub led to another.
The Bottle And Barrel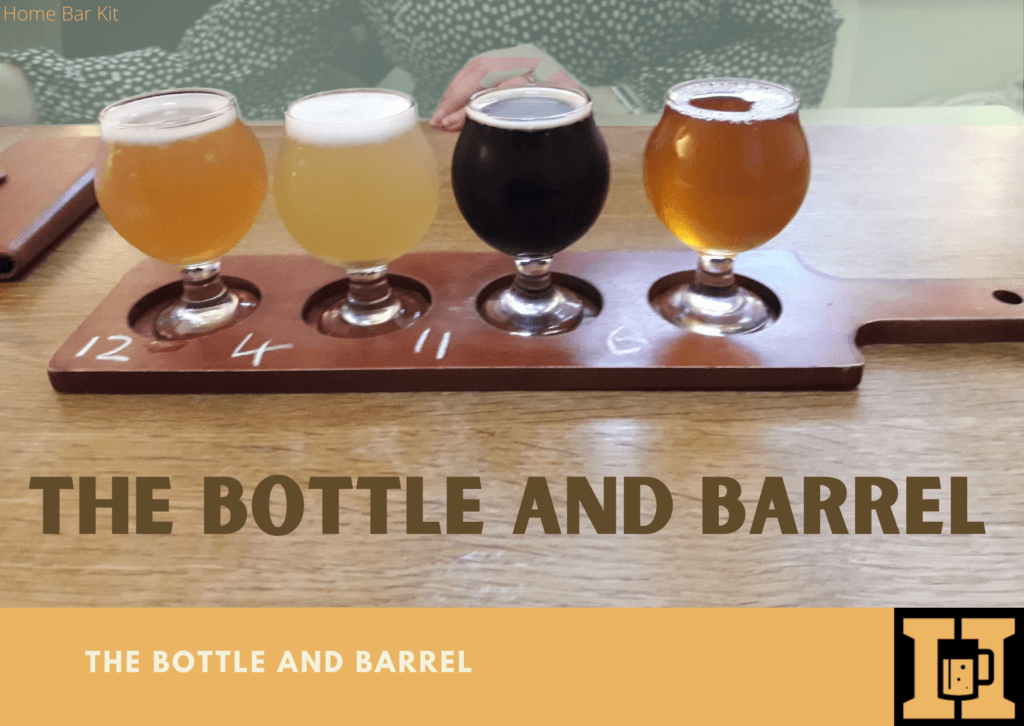 The Bottle And Barrel is a small craft beer pub and shop in Aberystwyth on the west coast of Wales.
The pub itself is the ground floor of a terrace house and is situated in a side street in this seaside town.
It is small, but charming and has an excellent selection of craft beers, ciders, meads, wines and spirits. The bar has 12 keg taps as well as 2 cask pumps. Several fridges house a large choice of cans and bottles, as well as shelves full of the same.
The bar is in the middle of the house, with a lounge area to the front housing a few tables and chairs as well as a cosy armchair area in front of a fire. To the rear is another room with tables and chairs which leads to a small beer garden.
On the wall behind the bar is a large beer menu. This includes all the beers on tap with their names, the brewery and the ABV of each beer.
The bar staff are friendly and knowledgeable about the drinks they serve. It really is a great place to be, It might be small, but it's a huge asset to the town.
The Bottle and Barrel doesn't serve food, however you can bring food in if you like. Enjoy a craft beer in house or just pop in and stock up on craft beer.
Talking of beer.
Craft Beer Tasting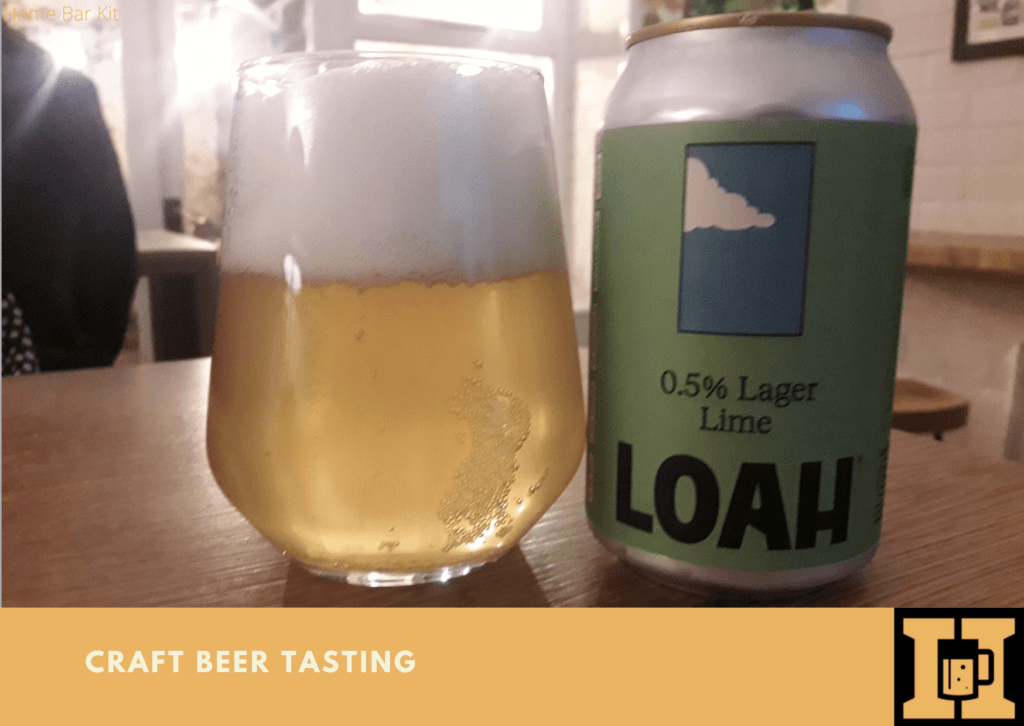 The point of my visit is to try some beer, and while I can't try every beer on the menu, I at least have to try a few.
The easiest way to do this is by ordering a beer flight, which is a selection of small beers served on a tray. They are served in small glasses measuring about a third of a pint, so just enough for a taster.
The beer flight holds four glasses, so four beers need to be chosen.
The beers I decide on are
Three other beers we try are
Thoroughbred. A 5.0% Vol IPA from Hambleton Brewery.
Pilsner. A 4.6% German Style Pilsner from Geipel Brewing.
Loah Lager Lime. A 0.5% Vol lager lime from Loah Beer Co.
Some were great, a few were not so great and one, well what can I say, not good. The links above take you to the individual beer reviews for each one with a rate my beer score.
So the Bottle And Barrel is a great experience we enjoyed our visit and will definitely go back in the future.
However like I mentioned earlier, one craft pub led to another.
Bank Vault
It turns out there is more than one craft beer pub in Aberystwyth. The Bank Vault is the sister pub of the Bottle And Barrel.
Slightly different though, it is a craft beer and live music pub which couldn't be ignored.
As our trip to the Bottle And Barrel was an early evening experience. We decide to eat at Antalya which is a decent Turkish restaurant on the sea front.
After a nice meal, to finish the evening off we hit the Bank Vault. Just to see what it is like, although I am not reviewing any beers.
The Bank Vault is set in a 200 year old bank and consists of one large room. One corner has a small bar and another a small stage. Various tables and chairs are arranged around the room.
When we arrived Misha and the Kings were playing, who were pretty good. My beer of choice is a Cali Pale, a 5.0% Vol west coast pale ale from Tiny Rebel Brewing Co. Lou had a glass of wine, although she did sample a zero cherry beer.
Our stay at the Bank Vault was not a long one, as we had already had a few beers in the Bottle And Barrel earlier.
However it is a friendly place with a good atmosphere. The live music like the craft beer adds to this, certainly worth a visit.
Final Thoughts
Both the Bottle And Barrel and the Bank Vault are perfect examples of craft beer pubs. While they do shine the spotlight on predominantly Welsh breweries. They do have beers from elsewhere too.
It is great to be able to go to a pub where you can enjoy a beer from a brewery you may have never heard of. Also its great to visit a pub that is all about the beer, where it is the star of the show.
If you find yourself in Aberystwyth, then I recommend visiting the Bottle And Barrel as well as the Bank Vault. Of course if you already have then do share your thoughts below, what do you think?
Or share any other craft beer pubs you have visited.