Why on earth am I writing about two blokes that are supposedly a bit fat and a radio station about pub sheds? You may have and idea or you may think I have lost the plot, either way read on. So who are two fat blokes and pub shed radio?
Part of the title does give it away, however that still does no explain two blokes and a radio station. So I will answer the question right now and then elaborate further.
Who Are Two Fat Blokes And Pub Shed Radio?
They are both involved in The Pub Shed Of The Year competition. Two Fat Blokes are a pub sign company who make pub signs for many pub shed owners. Pub Shed Radio is a radio station going out to pub shed and home bar owners.
Read on for more details about both parties and what pub sheds are in the running for the 2022 Pub Shed Of The Year.
Who Are Two Fat Blokes?
Two Fat Blokes are a pub sign company, they make bar signs and pub signs. The people behind the company are Fat Matt and Fat Ash.
Matt is the graphic designer with a background in this industry since the 1990's.
Ash is the printer and has over 20 years in the signage industry.
Together they are well qualified to design and manufacture bar and pub signs. And that is exactly what they do at the bar sign emporium.
There are two other members of the team. One is Liza who is Ash's sister, Liza is responsible for making bar runners, coasters and T-Shirts. The other member is Ash's black Labrador Elvis, who brings joy to the business.
The operation is run out of the ShedQuarters.
Now I know where to go when I want my pub shed sign.
What Is Pub Shed Radio?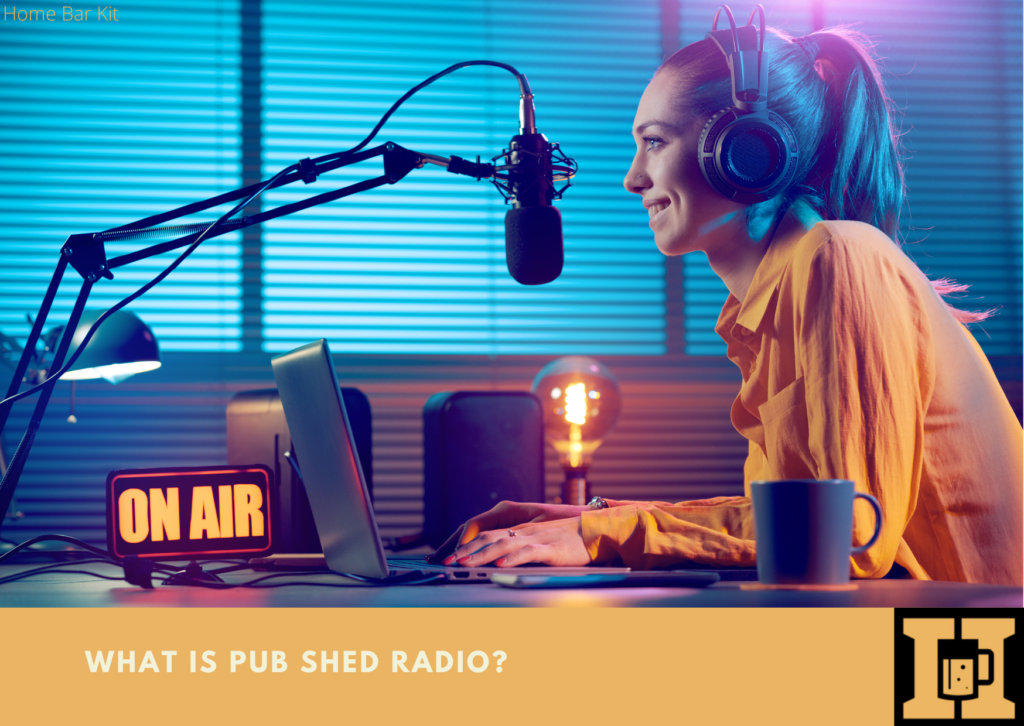 Pub Shed Radio is a non commercial digital radio Station without any advertising playing music and more to home bar and pub shed owners.
DJ Tommy Funka is the name behind PSR, however there are numerous presenters and DJ's that take part in the station. Including listeners. It is a very interactive station.
During the day there is non stop music, while evenings and weekends there are special shows and live DJ's.
There is a live stream available at the PSR website. In fact I am listening to it right now.
Along side these two is another go to place for the pub shed owner.
What Is GSPN?
GSPN stands for Garden Shed Pubs And Nightclubs and is a group on Facebook that is the place to go if you have a pub shed.
However it is also the place to go if you are thinking of building a home bar or pub shed. There is tips and advice for those that have a home bar or pub shed.
There are over 280,000 members, so there is bound to be plenty of information about the pub shed scene.
If you are interested you can join the group on their Facebook page.
Pub Shed Of The Year
Pub Shed Of The Year is obviously as the name suggests an annual competition to find the best pub shed in the UK.
It is run together by Two Fat Blokes, Pub Shed Radio and GSPN UK.
Last years winner was won by Iain a Royal Navy Veteran and his pub shed is called Weety's Bar.
This years competition winner will be announced on Pub Shed Radio on the 12th November 2022.
There are three bars in the shortlist, so one of these will be the winner this year.
The Stagger Inn
The Stagger Inn is a pub shed in Manchester and is a pub/nightclub themed bar. It was revamped during the lockdown period even though the owner was still working full time.
It has a very modern feel and incorporates a pool table and home DJ decks.
The Dog And Ball
The Dog And Ball is a pub shed in Portsmouth and is a more traditional old style bar. A cosy area houses some armchairs, while a set of bar stools allow you to sit right at the bar.
The project has been built form scratch and uses mainly reclaimed and recycled materials.
The Tiger
The Tiger is a pub shed in Minehead and is based on a country pub style. It has a good size bar with a fireplace leather arm chairs and even a toilet.
This was again a lockdown project by a retired Publican who co- owned a pub called The Tiger.
Many friends and family were involved in the design and build of this great pub shed. I reckon they all enjoy a pint or two there as often as they can.
You can see and find out more about these three great pub sheds at Pub Shed Of The Year.
Final Thoughts
So now you know who Two Fat Blokes and Pub Shed Radio are, and if you are interested in home bars and pub sheds they are a great resource.
On top of that we have the three pub sheds that are in the running for Pub Shed Of The Year 2022. All three look great and I wish them all the best of luck.
Not long to wait before we find out who the winner is is.
If you have your own pub shed then share your thoughts below about this great competition, maybe you will be next years winner.