A good beer doesn't just happen by chance, it has been skilfully brewed by an expert. The best ingredients picked and sourced. The right quantities used and the right equipment, along with the highest regard to hygiene. Brewing is a process and one that is centuries old, but, can I learn how to brew good beer.
There are an abundant of resources that can be drawn from to learn the art of brewing. Numerous guides exist online from fellow brewers. Likewise there are a mountain of books too. As well as videos, online courses, the list is pretty endless. It can be daunting just trying to find the right resource to get started.
If you are serious about brewing, then it makes sense to pick a leader in the industry.
Learn How To Brew Good Beer
Whether you just want to learn how to brew beer at home. Or you aspire to start your own brewery. It makes sense to gain the right knowledge from a trusted source. Learn the science behind brewing using the best practices. Master the right skills with hands on training from experts in the industry. A selection of training course designed for individual growth, from home brew to brewery owner. Brewlab may be the resource you have been looking for.
Brewlab is a leading brewing training facility in the UK, I am not affiliated with this company. I am just providing information to my readers who want to learn about brewing beer. I will be highlighting other brewing training facilities in the future.
Brewlab Training Services
Brewlab then is a training facility based in Sunderland, England. It actually started life in London back in 1986 and provided laboratory services to small breweries. Helping breweries with technical problems and testing facilities.
This grew into workshops on the brewing process and how to brew beer, with practical parts of the workshops carried out at a local brewery. In 1991 the company was relocated in Sunderland and a 3 week course was added with interest from international customers.
Brewlab was based in the University of Sunderland, but later set up the Darwin brewery in 1994. In 1997 Darwin acquired the Hodges Brewery in County Durham which became the main brewing facility. Further on in 2002 with an expansion move, Darwin was back in Sunderland and nestled with Brewlab.
Learn How To Brew Good Beer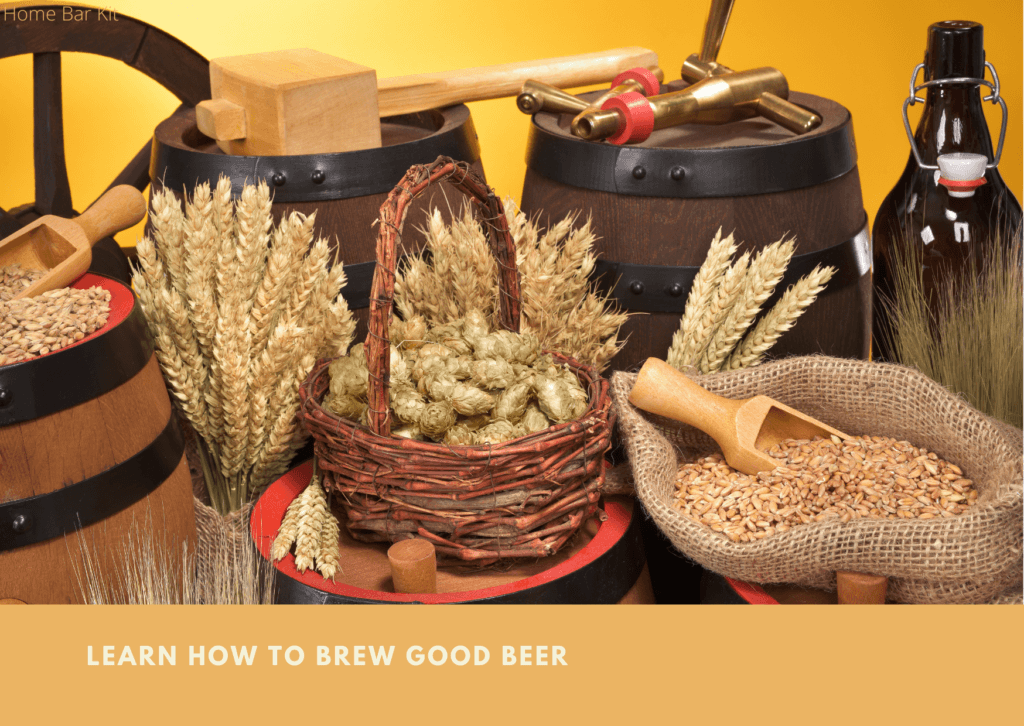 As the story tells so far, Brewlab is steeped with experience in the brewing industry. Brewing its own beers through Darwin's, they know what it takes to succeed in the world of brewing. Having the facilities not only for the theory side of brewing, but also the practical side too.
Getting involved in the brewing process first hand has got to be the best way of learning the skills for brewing. Hence why this training facility can help the novice to the seasoned expert move forward with brewing. What training do they offer?
The Training Courses
Want to learn to be a good home brewer that brews consistently good beer? Then there is a course for you. However what if you want to actually brew beer for a living. Whether that is working for a brewery or actually starting your own brewery. Then there is a course for you.
There are too many courses to list here, so I will only highlight a few, to give you the flavor of what can be learnt at Brewlab.
Brewing Skills Development
This course is either a one, two or three day course, this means you can pick which day is relevant to you. Each day covers different aspects of brewing, so only on may fit your needs, or take all three days.
Day 1: This will go through the process of brewing liquor and includes recipe formulation. Also malt, mashing and sparging are included.
Day 2: The brewing process, going through hops, boiling and the cooling. How to manage yeast and fermentation. Beer maturing and how to prepare for packaging.
Day 3: Learn how to control the stages of brewing with quality control and due diligence. Including microbiological assessments and beer spoilage.
A course to understand the brewing process for personal brewing or with a view to pursue brewing as a career.
Start Up Brewing
Start your own brewery, its a great thought to produce your own craft beers. However it is not a simple business to be in, let alone actually getting up and running. Where do you start, its okay to brew some beer in your kitchen, even if it tastes great. Transferring that into a business is another thing.
This course is geared for exactly that, all the information you need to to start your own brewery. From the whole brewing process to the commercial and legal requirements. It is a theory based course over three days.
It covers the brewing process, plus recipe formulation and yeast selection and management. A start up framework including marketing and sales as well as tax and excise. The design and layout of a micro brewery, including equipment and costs, plus a lot more.
The brewery start up course that will give you an insight of how it is done.
Diploma In British Brewing Technology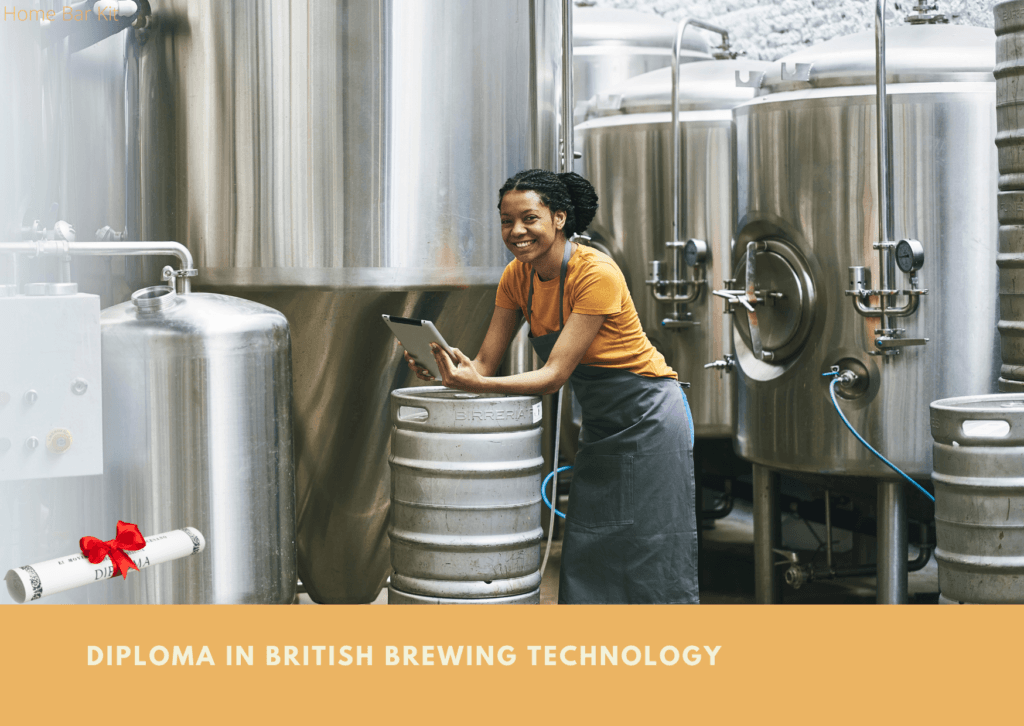 If you are looking to become a professional brewer, then this is the daddy of all the courses. Strap yourself in for an exhilarating nine week ride. This is where you will learn everything, whether you want to be a brew master for a large brewery. Or you want to set up your own brewery, this is the starting point to achieve both and more.
There is a long list of skills and processes that will be gained in this course. These include recipe formulations for different beer styles, malting and adjunct production. Also the current hop market, packaging methodology and dispense systems. Likewise there is the business side too, with frameworks for a successful brewing business. Design, premises, equipment and legal requirements.
You even learn about beer and food pairing, as well as brewing your own recipes. I think it is seven recipes that you get to brew and packaged, as well as try too. Your beer will also undergo a professional evaluation. Among other things you get involved with the production process at commercial breweries. You will visit a selection of breweries as well as a malting plant.
It really is a comprehensive course to learn brewing and the business. It isn't cheap though, but a good investment in yourself if you are looking to enter the beer industry. Many successful craft breweries of today have started at the Brewlab doors.
What Else Does Brewlab Offer?
Along with the many courses that Brewlab offer, they also have several services to help current breweries to keep on track. These services are aimed at helping a business become consistent and improve products and processes.
Analysis Service
A service designed to help with technical issues as well as keeping a consistency on the quality of a breweries products. There are a lot of services under this umbrella, including alcohol percentage, testing and providing results for alcohol levels.
The Society Of Independent Brewers (SIBA) has certain requirements, this service applies a plan so a brewery can adhere to those requirements. Another service is a taste profile of your beer, expert tasters will test for flavors picked up as well as any faults found. A comprehensive profile is put together to help the brewery describe their beer.
These are just a few of the services available under the Analysis service.
Yeast Services
Anything to do with yeast and Brewlab can help, from analysing yeast to supplying and storing yeast. As well as yeast management to ensure yeast consistency for future production. Who knew there was so much to know about yeast.
There are many services provided to breweries direct from Brewlab. Such as an external quality service tailored to a breweries needs and delivered onsite.
For a glimpse into what you can achieve at Brewlab, I have included a short video below outlining the training on offer.
Final Thoughts
Brewing is a science and to do it properly we need to understand the discipline. There are plenty of simple brewing kits to be had to tip our toes into the home brewing world. However if we want to go further and develop those brewing skills, then knowledge is the best tool.
Brewlab is not the only place to get that knowledge, I will be sharing other resources in the future. Nevertheless, they are a great training facility, that has been the starting point for many a brewery owner. May be you are the next brewery owner that starts at Brewlab.
It's not all about the beer either, as there are a few distilling courses too. Discover Distilling is an online course, Practical Distilling Workshop is a one day course, and Start Up Distilling is a three day course. Brewlab then is a great starting point if the plan is to pursue the drinks industry.