When summer hits, it is time to get out into the garden. What better way to enjoy your outside space and the warm days than a garden party. To compliment these warm days in the garden is of course a refreshing cocktail or two. But what are the best garden party cocktail drinks for summer?
Could it be the classic margarita? Or how about good old sangria? While both of these are great summer cocktails, there are so many more to explore and enjoy. Bring on the summer, get out in the garden and party with these great summer cocktails.
What Are The Best Garden Party Cocktail Drinks For Summer?
So while the margarita and sangria will always feature as great summer cocktails. The are so many more to serve at a summer garden party. How about a frozen mudslide extremely delicious, and a perfect drink to cool you down. The watermelon martini, sophisticated and super refreshing at the same time. Or the Hawaiian sea breeze, a great tropical drink with a tiki vibe.
Lets explore summer great summer cocktails for a perfect garden party.
Cocktail Drinks For Summer
So what are the best flavors for summer?
Strawberry has to feature, or the super refreshing mango or pineapple. However we can't forget the tropical flavor of coconut in a classic pina colada.
Then there is the simple curly cucumber peel in an icy gin & tonic, what a summer treat.
Summer cocktails are all about being refreshing and cool, but they also have to be tasty too.
When the hot days hit, it is time to dust off the garden home bar and open up to your family and friends and serve the best summer cocktails.
Lets get into some of the best cocktails for those hot summer garden parties.
Aperol Spritz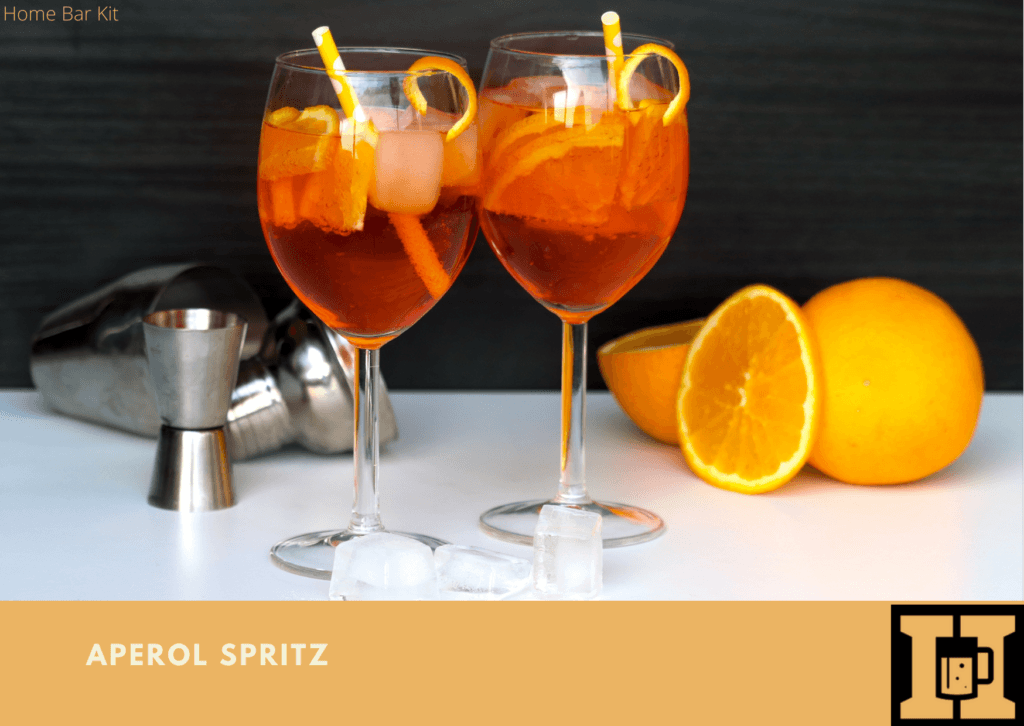 The Aperol spritz has many versions and originates from the Spritz Veneziano cocktail which was made with Select a spirit from Venice.
The cocktail is a sparkling wine based drink mixed with bitters and soda water. The bitter in this case is Aperol which is a beautiful orange Italian aperitif. It is made from ingredients such as rhubarb, the gentian flower as well as other plants and herbs.
It makes for a sweet but at the same time bitter drink laced with citrus and herbal notes. Perfect with ice on a hot sunny day in the garden.
Aperol Spritz Recipe
A simple cocktail to prepare and one that can be made in a pitcher or large jug. However it won't last long when your guests get a taste of it.
It is normally made with Prosecco, but can be made with any sparkling wine, even Champagne if you are feeling flush.
Ice
Prosecco 75ml
Aperol 50ml
Soda 25ml
Orange Slice
The cocktail is normally mixed in a wine glass, in fact there are official Aperol Spritz glasses, which are just like a wine glass.
Fill your glass with ice and pour in the Prosecco, and the Aperol and then a drop of soda. Finish with a slice of orange for garnish. If you want an extra citrus feel squeeze a little orange in too, then garnish with a slice.
Just the color of this drink is refreshing, but taste it and it really hits the spot. A perfect and popular summer cocktail drink for any garden party.
Watermelon Martini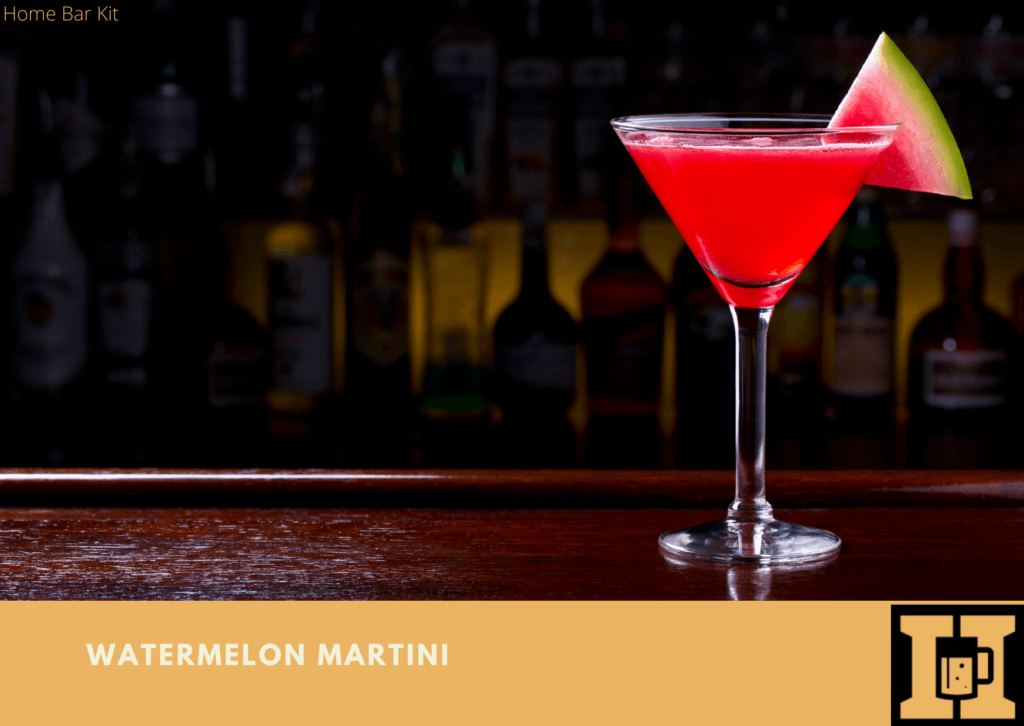 What could be more refreshing than watermelon? Well a watermelon martini of course. Add a little sophistication and style to your garden party with this super refreshing cocktail served in a martini glass.
Made with vodka this cocktail has many variations, with many different fruits being used. However you can't beat melon for a refreshing summer taste.
Watermelon Martini Recipe
Easy to make and best prepared in a cocktail shaker, remember shaken not stirred. Just muddle the melon and mint, add the rest of the ingredients, shake and serve.
Vodka 30ml
Cointreau 15ml
Juice of 1 lime
Watermelon Cubes
Mint Leaves
Ice
There are a few ways to achieve the melon and mint. A few cubes of melon with 2 or 3 mint leaves can be muddled in the shaker. Or alternatively you can blitz a larger amount of both in a blender to achieve a mint and melon juice. A great drink on its own.
Once these are in the shaker, add some ice, then the vodka and Cointreau. Squeeze the juice from a lime in and shake. Finally strain over a martini glass and serve.
Cointreau is obviously a good quality orange liqueur, but any orange liqueur can be used. The amount of melon and mint is up to how much you want personally.
Malibu Bay Breeze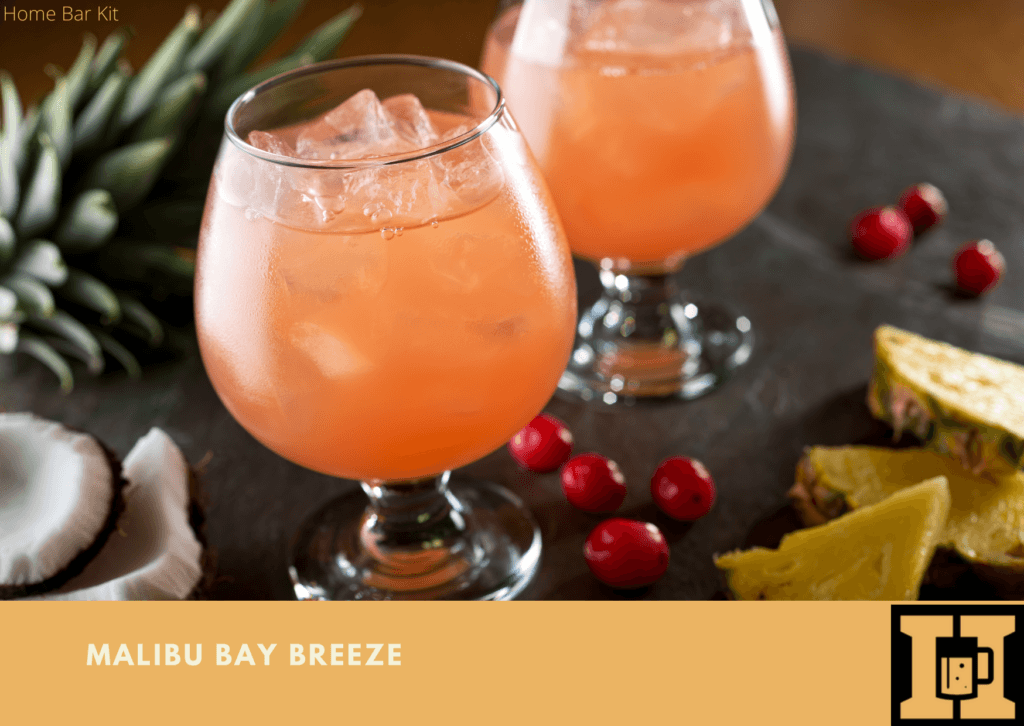 Add a bit of tropical coconut to your summer garden party with this Malibu bay breeze. This is a take on the popular bay breeze which is also know as the Hawaiian sea breeze. The bay breeze is made with vodka rather than Malibu.
Either drink makes for a great cocktail, so depending on your mood, make it a bay breeze with vodka. Or for a little bit of coconut rum make it with Malibu instead.
Malibu Bay Breeze Recipe
Very simple to make with just three ingredients and a little garnish on the side. Cranberry and pineapple give it fruity but tart edge, which all makes for a fresh summer cocktail.
Malibu 60ml
Pineapple Juice 60ml
Cranberry Juice 60ml
Ice
Pineapple Wedge
Add some ice to a long glass and pour in the Malibu, then add the pineapple and cranberry juice. Cut a wedge of pineapple and cut a slit with a knife, then put it on the side of the glass.
The garnish is optional and can be replaced with any fruit of your choice to put an extra spin on this drink.
A super easy cocktail to make that is light and refreshing, ideal for a summer garden party.
Tequila Sunrise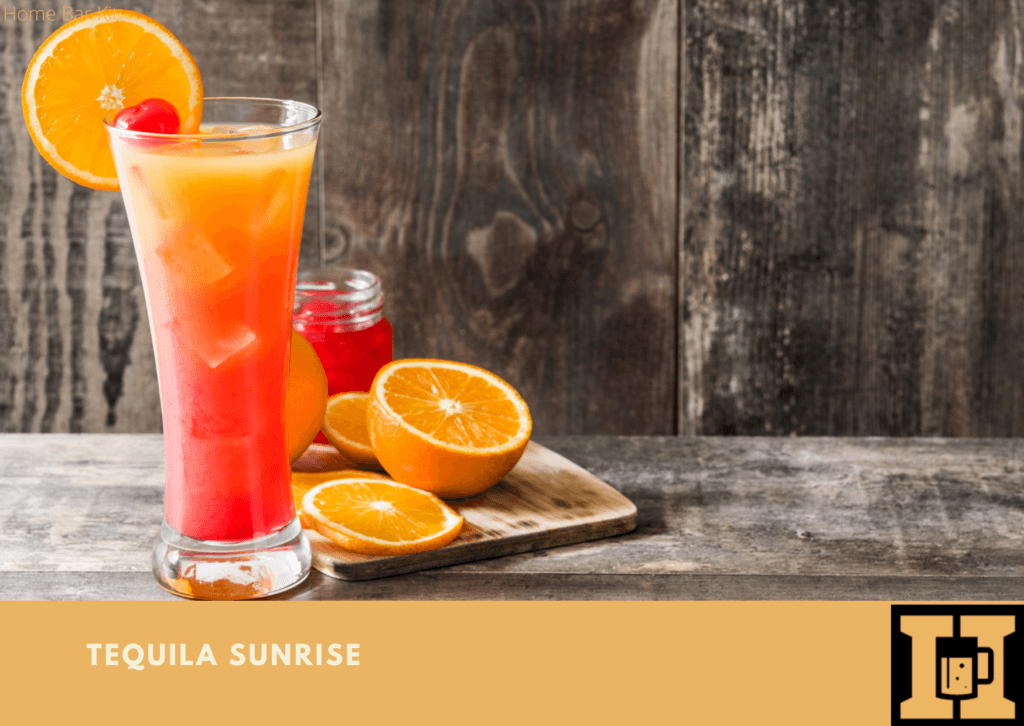 An all time summer favorite, the tequila sunrise oozes summer with its sunshine look. very simple to make if you have a little tequila and a bottle of grenadine.
Of course you will need orange juice as well as an orange to slice for garnish. It can be made with pomegranate juice instead of the grenadine.
Tequila Sunrise Recipe
The grenadine is a bright red syrup drink and will naturally settle at the bottom of the glass. This gives the drink its layered look with the lighter orange on top.
Tequila 40ml
Grenadine 15ml
Orange Juice 90ml
Ice
Orange Slice
Add some ice to a long glass and pour in the tequila and orange juice. Then a the grenadine and let it settle to the bottom of the glass. Finally garnish with a slice of orange on the side of the glass and serve.
A super refreshing summer cocktail that always goes down well at any gathering. It looks great too, just like you layered it yourself.
Mango Margarita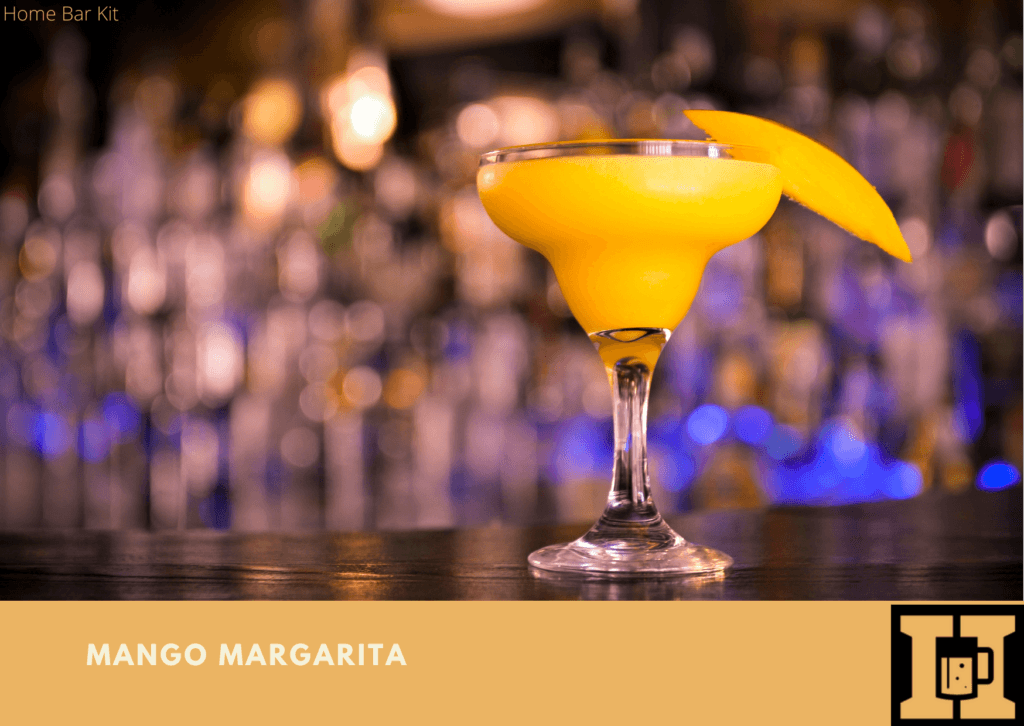 Although a margarita is a great summer cocktail, adding mango just takes it to new heights of freshness. It's a soft smooth fruity winner that will be a popular cocktail at any garden party.
This is great with the rim of the glass salted to give that extra bit of zing. The drink can be made in a cocktail shaker or in a blender which will make it extra creamy.
Mango Margarite Recipe
There are a few more ingredients to this cocktail, however it is still easy to make, especially if you use a blender. Make enough to fill a large jug to save time at the bar.
Tequilla 40ml
Cointreau 25ml
Mango 1
Juice of 1 lime
Simple Syrup 10
Mango wedge
Remember to salt the rim of your glass. Prepare a mango into chunks and save a little for garnish. Add to the shaker/blender, then squeeze in the juice of one lime. Add the tequila, Cointreau and sugar syrup. If using a shaker add over ice and shake, then strain into the glass. In a blender just blend until smooth and then pour in a glass over ice.
Finally garnish with a wedge of mango or if you prefer a slice of lime or other fruit of choice. This may well become your favorite way to serve a margarita.
Frozen Mudslide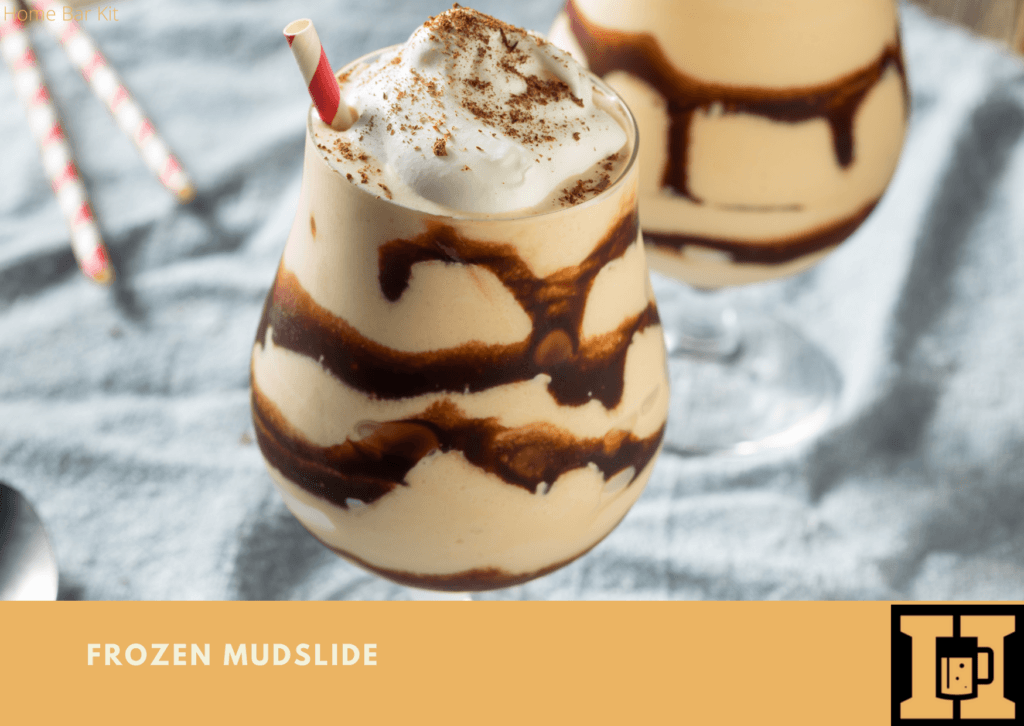 A super luscious rich cocktail that is just a treat in a glass. Made with ice cream and chocolate syrup it really fits the bill after a meal.
It is hard to say no to this beautiful dessert cocktail, but it does pack a punch so go careful. Because it is a velvety rich cocktail the good thing is you would probably only want one anyway, just as well.
Frozen Mudslide Recipe
This milkshake, I mean cocktail does require a blender to get all those ingredients mixed to a smooth creamy texture.
Vodka 30ml
Irish cream liqueur 30ml
Coffee Liqueur 30ml
Vanilla ice cream 3 scoops
Chocolate syrup
Ice
Whipped cream
Add the vodka, Irish cream liqueur and the coffee liqueur to the blender. Pop in 3 scoops of vanilla ice cream and some ice. Blend until you get a nice smooth texture and it is ready to pour.
Squirt some chocolate syrup around the inside of the glass and pour in your mudslide mixture. Top with a little squirt of whipped cream and finally shave some chocolate on top.
The obvious choice for Irish cream liqueur is Baileys and for the coffee liqueur Kahlua. However there are other alternatives to these brands, so anyone will be okay.
A beautiful cocktail with a little difference which will certainly cool you down. Just don't think about the calories. You can add different flavor ice cream if you prefer, which will give it a different taste.
Final Thoughts
These really are some great summer cocktails for a perfect garden party. The good thing is they are all adaptable and the garnish can be swapped for anything you fancy.
Also they can be made with ice cubes or even crushed ice for a more frozen type cocktail. Quantities of ingredients can be altered too for a more personal taste and to cut down on the alcohol level. However the quantities are an ideal for the best taste for each cocktail.
The next time you open your garden bar on a hot summers day give a few of these cocktails a go. You may just find a new favorite cocktail to serve family and friends.