The cocktail world is a busy world, with different mixed drinks falling in an out of fashion. What you were drinking last year at all those trendy bars maybe different to what you are drinking this year. Furthermore all those Espresso Martini's you mixed at your home bar, might now have been replaced with a new favorite. What is your favorite cocktail? I mean your all time drink of choice.
Forget the trends and what everybody else is sipping. Unless of course the new cocktail on the block has really become your all time best cocktail. Can a new trendy cocktail really replace an old go to cocktail that has served you for years? Or will you always be loyal to the one you fell in love with all those years ago?
What Is Your Favorite Cocktail?
An Alexander of course. But what is yours? Maybe it's an old classic like the Manhattan well over a hundred years old. Or maybe it's a modern classic like the Espresso Martini dating back to the 1980's. It is great to try new up to date drinks. However we all have a go to cocktail that we fall back on which always feels just right. Discover the best loved cocktails.
Mixologists are busy creating new cocktails all the time, some stick and become fashionable. likewise some old forgotten drinks can make an appearance on a popular TV show and become the new trendy cocktail. While these may become the drink of the moment, can they really replace the old classics?
My Favorite Cocktail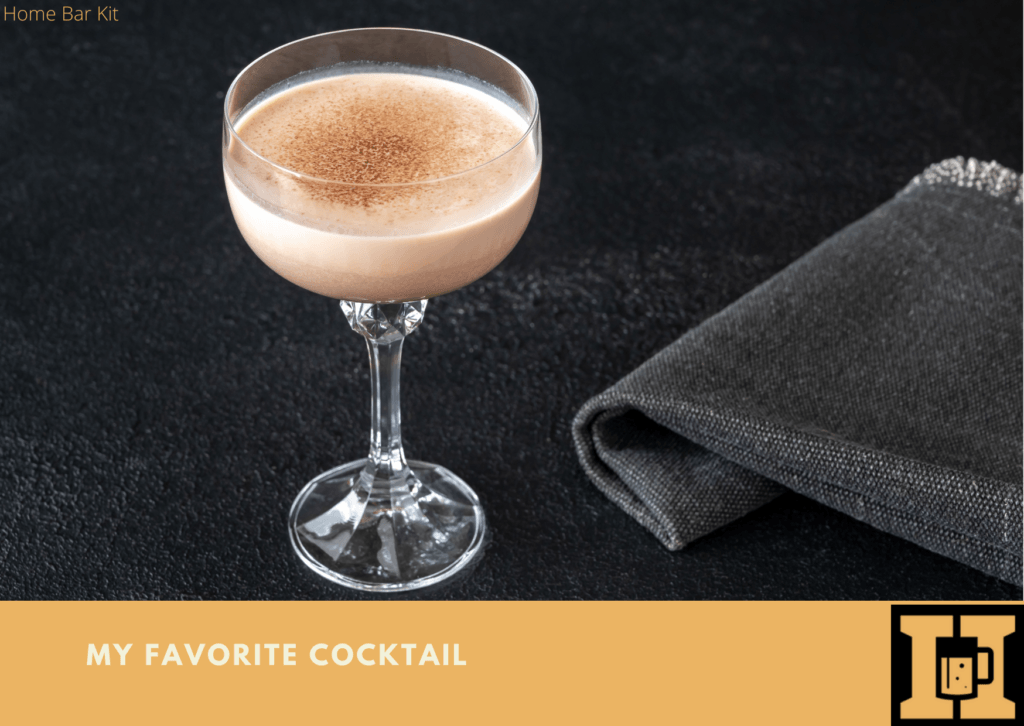 I do love a Pina Colada, the old rum based cocktail of Puerto Rico. It always features when on vacation. The hot sun, the ocean gently lapping the white sand and a Pina Colada in hand. It's a beautiful thing.
It dates back to the 1950's, Roman "Monchito" Marrero a bartender at the Caribe Hilton Hotel came up with it as a signature drink for the hotel. However that is disputed by two other bartenders in Puerto Rico. Furthermore legend has it that it was a Puerto Rican Pirate that crafted the drink back in the 1800's. Fascinating, I like the idea a pirate invented it for his crew. Read more at Discover Puerto Rico.
Meanwhile back to the drink.
The Pina Colada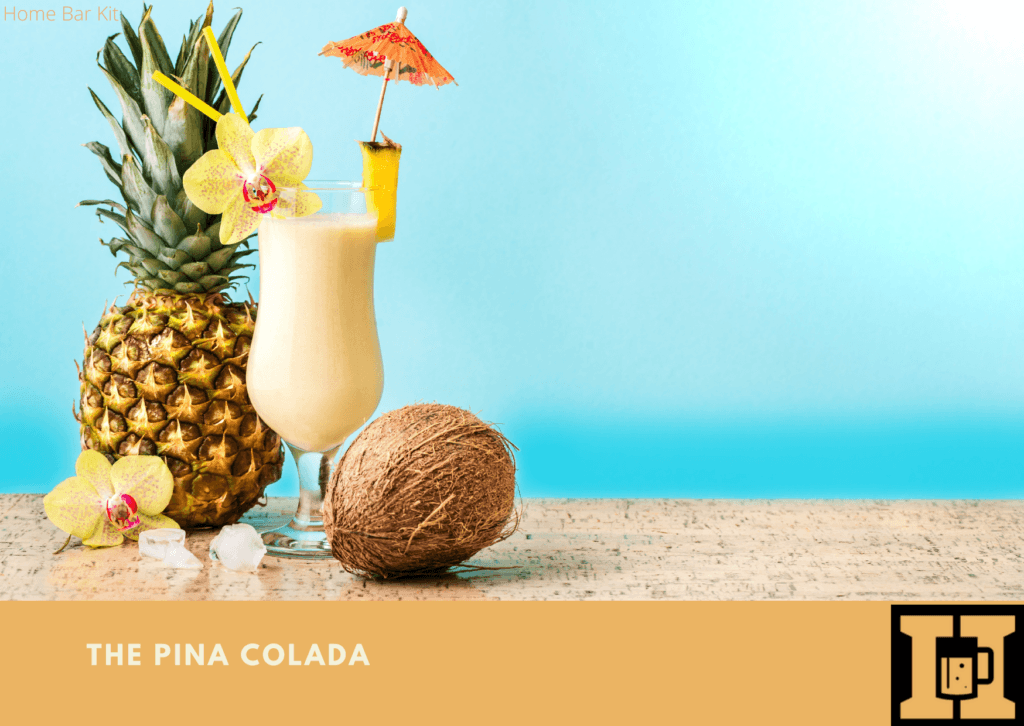 There are a variety of versions of this popular cocktail, but the one I like is a simple one.
2 fl. oz (60ml) of Rum
4 fl. oz (125ml) of Pineapple Juice
4 fl. oz ( 125ml) of Coconut Cream
Plenty of ice
Mix the ingredients in a shaker and pour over ice. On the other hand you can combine the ingredients including the ice and blend. Serve with a slice of pineapple.
Of course Pina Colada is a favorite, but not my all time best cocktail ever. I do like a Red Eye too. This drink was made popular in the 80's film Cocktail starring Tom Cruise.
The recipe is said to contain a raw egg.
Red Eye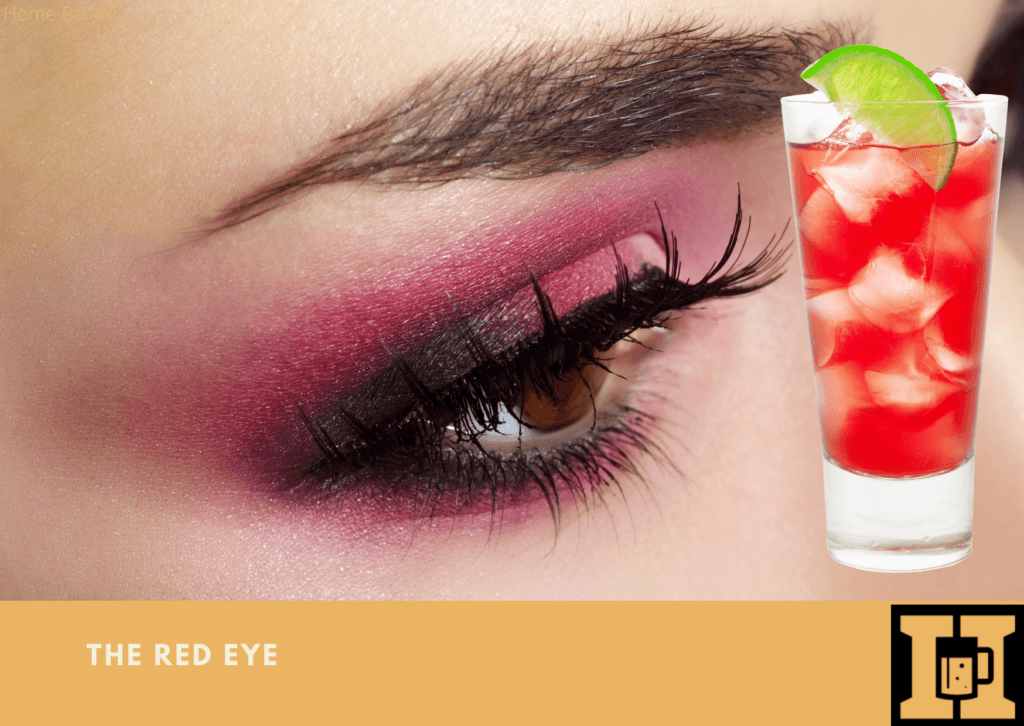 6 fl. oz (175ml) of Lager beer
3 fl. oz (90ml) of Tomato juice
1 egg
First pour in the beer and tomato juice and second crack in the egg.
However, this is not the recipe I know. When I had it in Mexico for the first time, the bartender mixed it this way.
Lager beer
Tomato juice
Hot sauce
Salt & Pepper
I am not sure of the measurements he used, but the same as above is just fine. Additionally it is nice garnished with a wedge of lime. Similar to a Bloody Mary, especially as some add vodka to this also, but it isn't one.
That is all very nice, but you still haven't told us your favorite Robert. I told you ages ago, did you miss it? My favorite cocktail of all time is an Alexander.
The original Alexander was made with Gin and dates back to around 1915. However I am talking about the Brandy Alexander which emerged around the late 1930's. In fact it became more popular than the Gin version.
Brandy Alexander
As with all cocktails, there are a variety of different versions. This is the one that became my favorite cocktail.
1 fl. oz (30ml) Brandy
1/2 fl. oz Cream
1/2 fl. oz Creme de Cacao
First mix the ingredients and shake well, second strain into a Martini style glass. Finally sprinkle with some grated chocolate for a little more luxury. A beautiful after dinner cocktail, especially on vacation.
How about you, what is you favorite cocktail? Could it be one of the popular cocktails I have included below?
Most Popular Cocktails
While a Pina Colada would feature on any most popular cocktail list, I won't include it for obvious reasons. This not a list that I am claiming are the most popular cocktails of all time. Nevertheless they are favoured throughout the world.
Subsequently one of these might just be your favorite cocktail.
The Margarita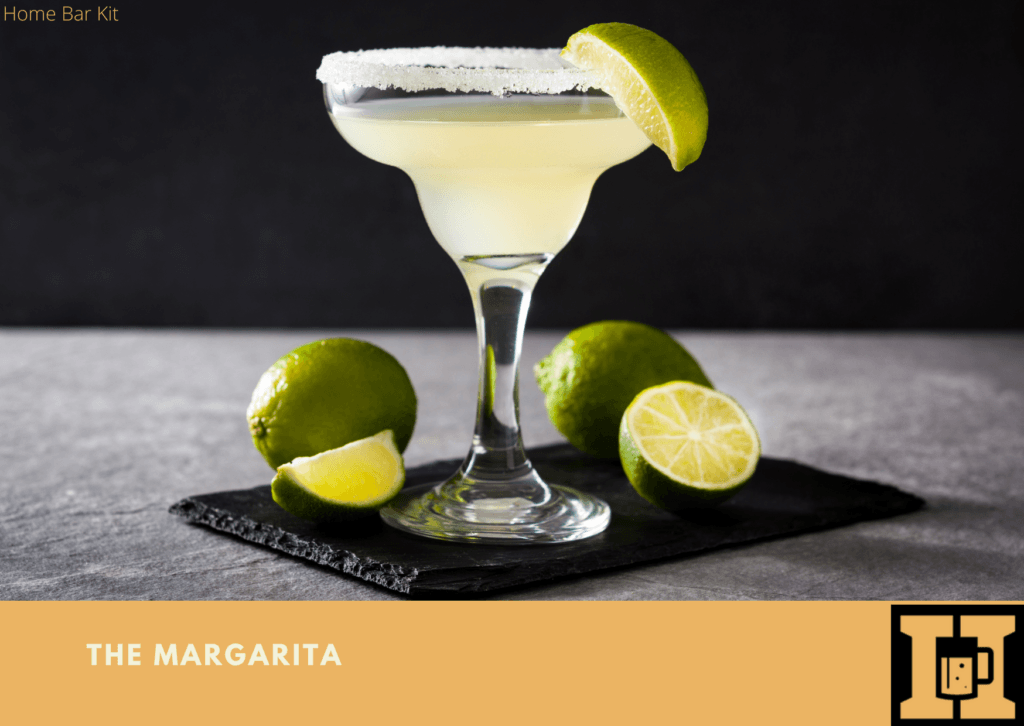 So the Margarita has to be one of the most popular cocktails in the world. Just as most cocktails it has a blurred history with many claims to its origin. Therefore it is no surprise that a half dozen or more claims to who actually invented this great cocktail exist.
I like the one about the guy that created it for his girlfriend Margarita who liked salt in hers drinks as a present. However there are many more involved in this drinks history. And Diffords Guide documents a good history of this drink.
So too there are many variations of this cocktail, however this is the one I know.
1.7 fl. oz (50ml) of Tequila
1 fl. oz (30ml) of Orange Liquer
1/2 fl. oz (15ml) of Lime Juice
Add ingredients together in a shaker over ice, shake and strain into a cocktail glass with a salted rim.
A popular Cocktail, but is it your favorite?
The Mojito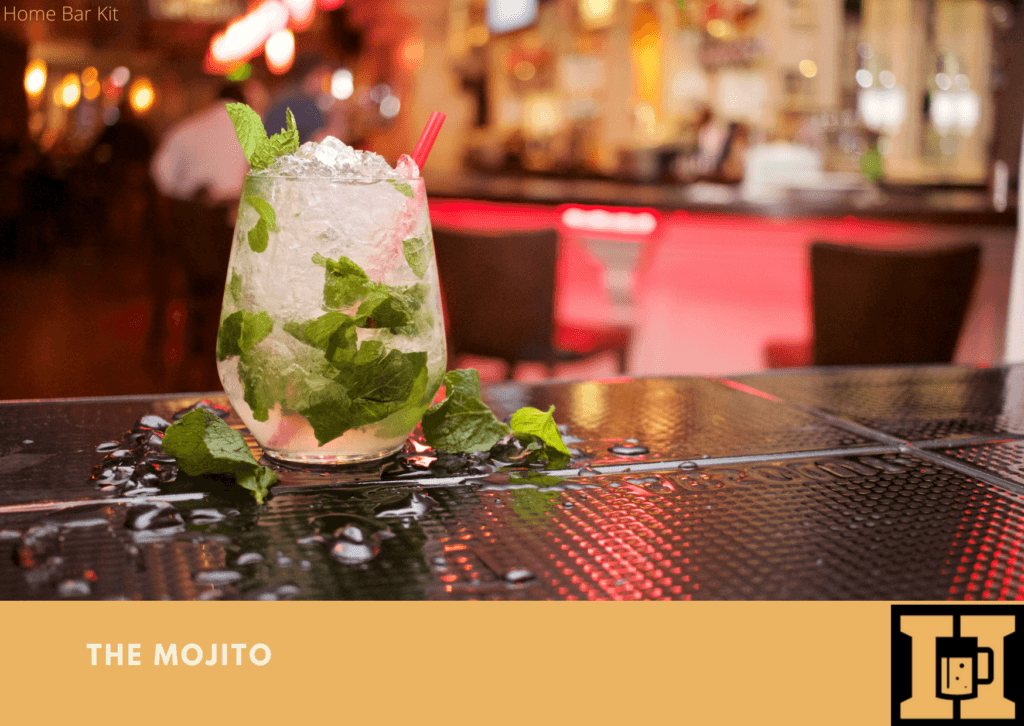 Another hugely popular cocktail has to be the Mojito, the drink associated with Havana in Cuba. Again the origin is somewhat debated and disputed. From Sir Francis Drake to Le Bodeguita de Medio a Havanan bar being the origin of this cocktail.
Just like any other cocktail the variations are numerous, but this is the one I know of.
1 1/2 fl. oz (45ml) of White Rum
0.7 fl. oz (20ml) of Lime Juice
Small handful of Mint leaves
0.3 fl. oz (10ml) of sugar syrup
Soda Water
Combine the mint leaves with the syrup and lime juice then muddle together. Add to a glass of ice and pour over the rum, top up with the soda water and stir. Garnish with mint leaves.
Is this popular cocktail your favorite?
Of course at this point I would have put in the Pina Colada.
The Old Fashion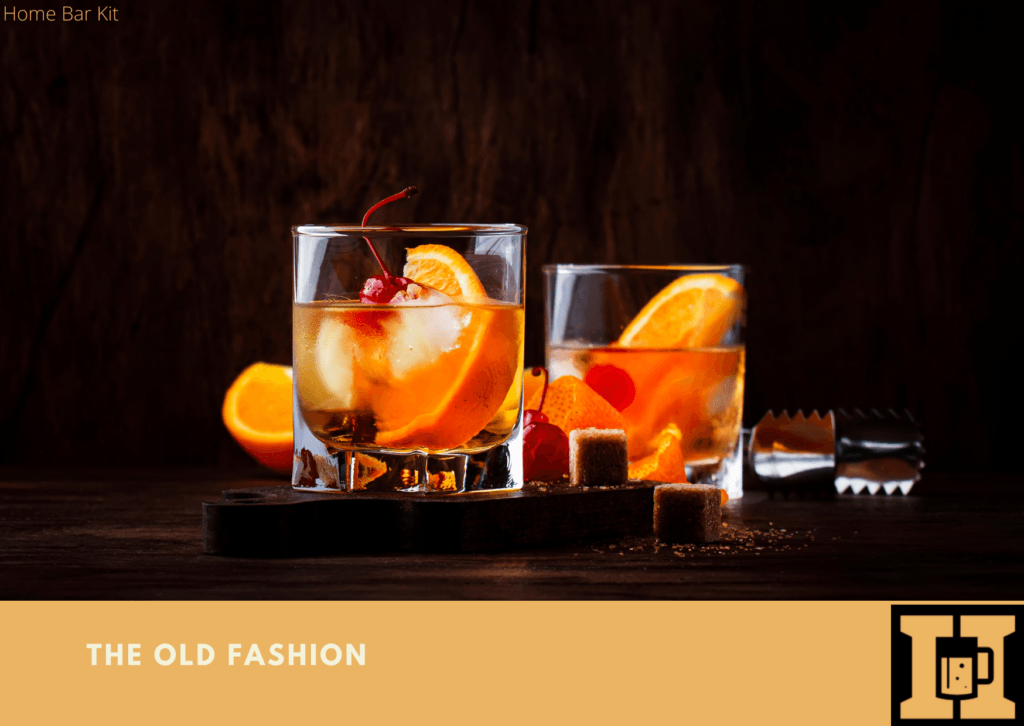 The classic vintage cocktail made with Rye Whiskey or Bourbon is as popular today as is was back in 1806. Similarly there are different versions of the origin. Just as there is of the recipe, and today there are Old Fashions made with other base spirits. Tequila and Rum as well as Gin have featured.
As far as I know, this is what constitutes an Old Fashion for me.
1 1/2 fl. oz (45ml) of Whiskey or Bourbon
1/2 fl. oz (15ml) of sugar syrup (or a cube of sugar)
2 dashes of Aromatic bitters
First combine the syrup and bitters, muddle if using a sugar cube instead. Second pour over ice add the Whiskey and finally garnish with a orange peel.
Could this vintage cocktail be your all time favorite?
The Moscow Mule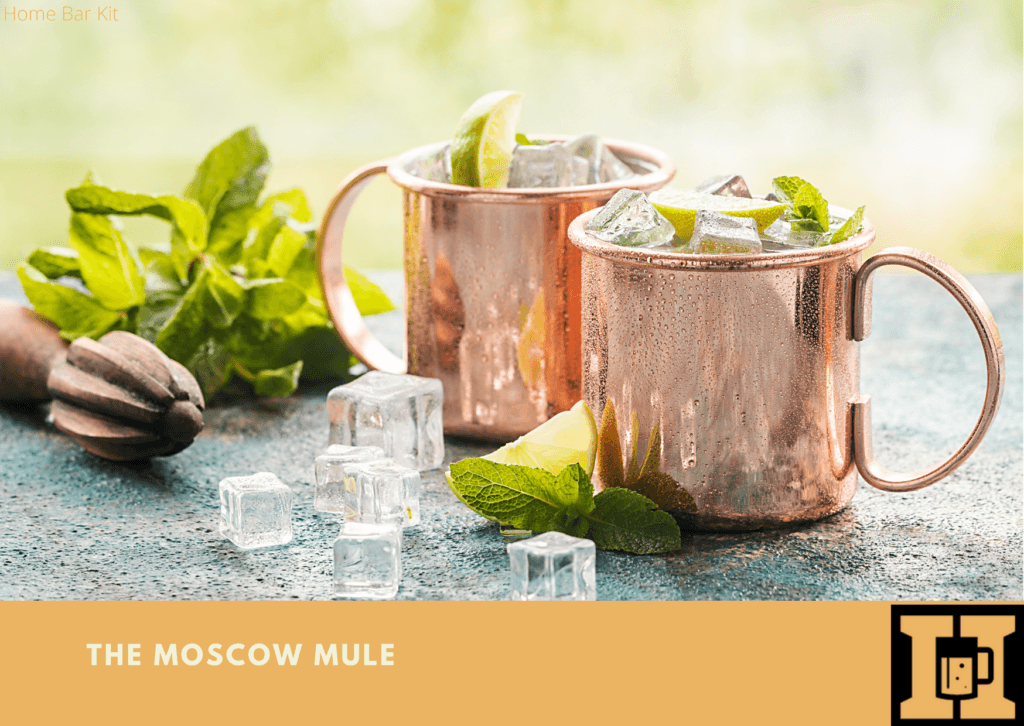 An American born cocktail served in a copper mug to enhance the flavor. A true favorite among cocktail drinkers. First take Sophie Berenzinski and her copper mugs brought over from Moscow to sell in America. Second we have John Martin and his Vodka and third Jack Morgan and his Ginger Beer.
Bring the three together one day in 1941 and let them work out a brand new cocktail. What they come up with is a a combination of the Vodka and Ginger beer to be served in a copper mug. This keeps the drink cool and enhances its flavor, apparently.
1 1/2 fl. oz (45ml) of Vodka
4 fl. oz (120ml) of Ginger Beer
0.3 fl. oz (10ml) of Lime juice
Copper Mug
First combine the Vodka and Ginger Beer in the Copper mug over ice. Next add the lime juice and gently stir and garnish with a slice of lime.
Not sure it is advisable to use a copper mug, modern versions are nickel lined. Alternatively just use a highball glass.
Is this concoction your dream cocktail?
Sangria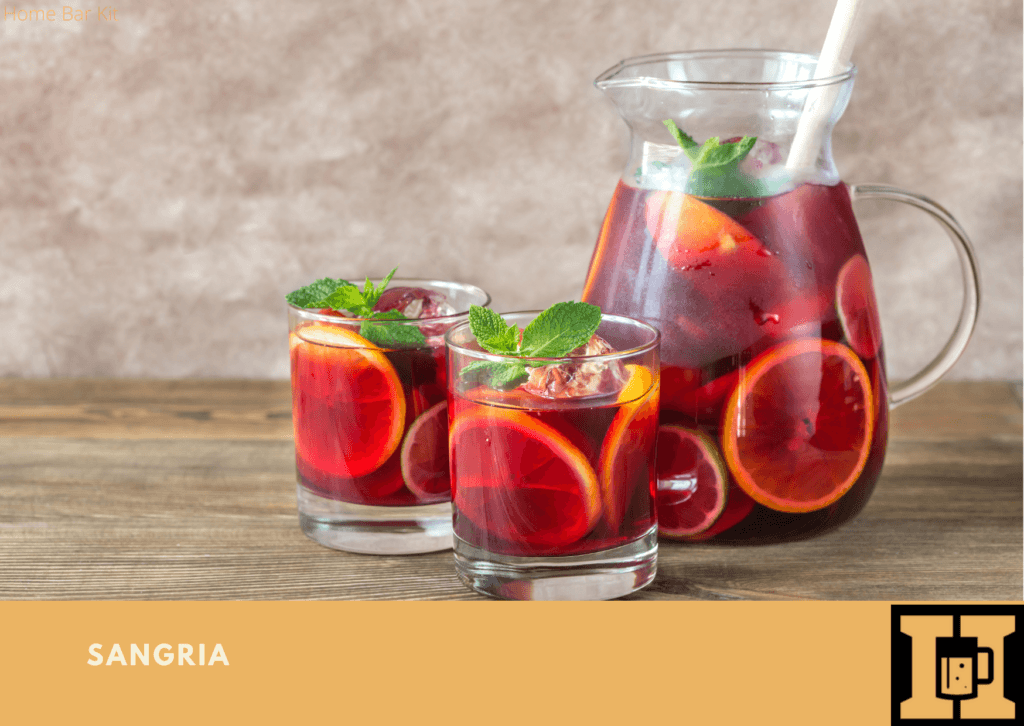 A classic Spanish or Portuguese punch extremely popular when the big orange ball in the sky comes out. Wine based with plenty of fruit its truly a timeless winner.
Some report this drink as dating back to the Roman times, however others say it was born in the 18th Century. Where did it originate? Well that is a bit hazy, but EU regulations say that only Spain and Portugal can name it Sangria. Therefore I take it came from those two countries then.
There is probably as many variations of this drink as there is people (maybe a slight exaggeration). What about this one.
25 fl. oz (750ml) of Red Wine
3 fl. oz (90ml) of Brandy
6 fl. oz (180ml) of Orange Juice
3 tbsp (45ml) of Brown Sugar
Sprinkle of Cinnamon
1 Orange sliced
1 Apple cut into chunks
First combine the fruit in a bowl and sprinkle with the sugar and cinnamon, cover and leave to macerate. Second add plenty of ice to a large jug, next add the fruit and stir. Finally add the red wine, Brandy and Orange juice, stir and enjoy.
Any fruit can be used in the same way like peaches, pears, berries pineapple or any other you may like.
Does Sangria sits at the top of your cocktail list?
The Espresso Martini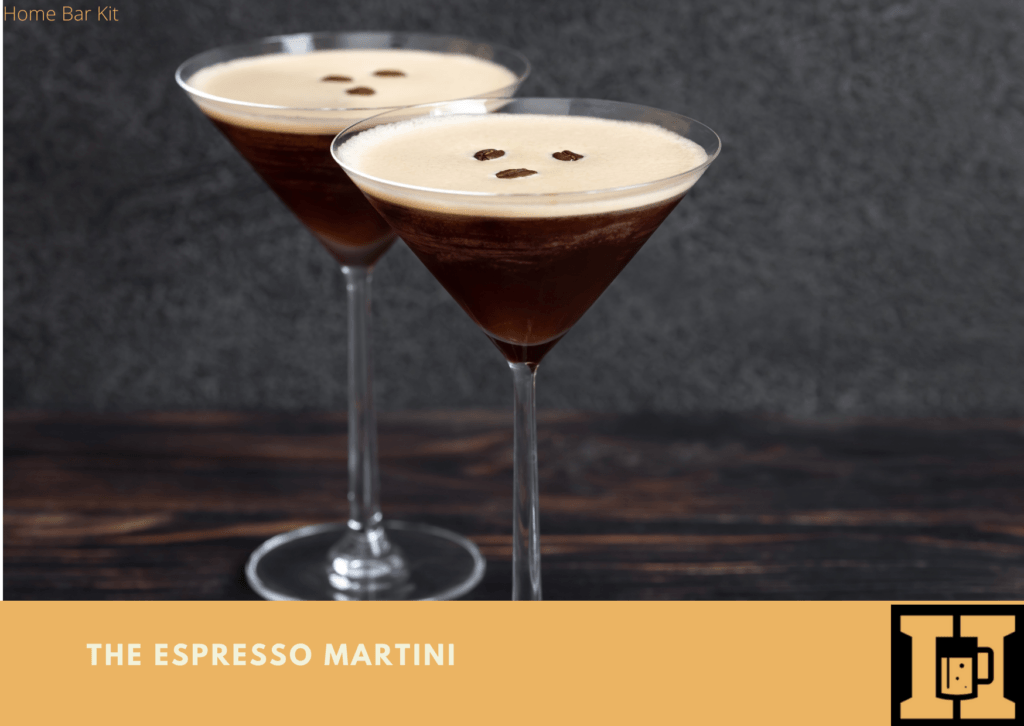 A hugely popular cocktail that has been so since its first creation back in the 80's. Said to be the work of Dick Bradsell at Fred's Bar London. The story goes that a woman asked him to make her a drink that would wake her up and then xxxx her up.
He incorporated an espresso coffee with Vodka and a coffee Liqueur and poured it into a Martini Glass. It was initially named the Vodka Espresso, however because of the glass it was renamed Espresso Martini.
It is simple to make.
1 3/4 fl. oz (50ml) of Vodka
1 1/2 fl. oz (45ml) of Espresso coffee
3/4 fl. oz (20ml) Kahlua coffee Liqueur
1/3 fl.oz (10ml) Sugar syrup
First mix the ingredients in a shaker with ice and shake. Next strain into a chilled Martini glass. Finally garnish with three coffee beans.
It's a nice cocktail, but is it your favorite?
Porn Star Martini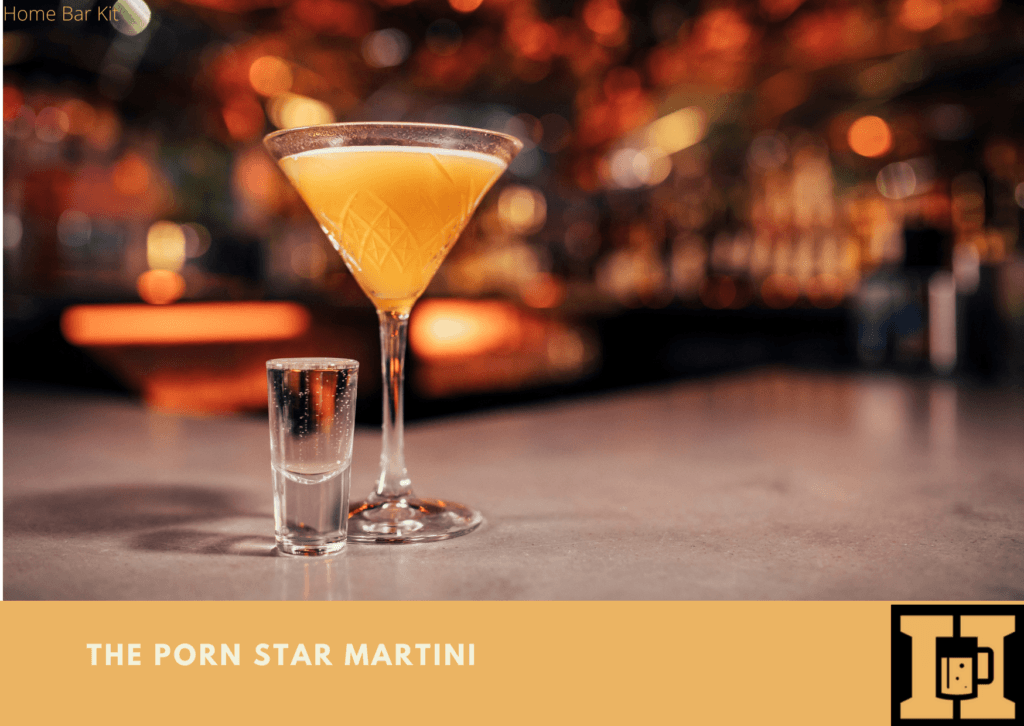 Hang on, what's going on here? A nice cocktail with a controversial name, nevertheless created by Douglas Ankrah in the early 2000's in London. Apparently inspired by a drink he tasted in a club in Cape Town, South Africa. Just like the Espresso Martini, this cocktail is only a Martini by name.
Its a mix of Vodka, Vanilla and Passion fruit, and also comes with a side of Champagne, very posh. Also a simple cocktail to make.
1 3/4 fl. oz (50ml) of Vodka
1/2 fl. oz (15ml) of Passion Fruit liqueur
3/4 fl. oz (20ml) of Passion fruit puree
2 spoons of Vanilla sugar.
First pour the ingredients into a shaker and shake. Next fine strain into a Martini glass and garnish with a slice of Passion fruit. Finally serve with a shot of Champagne, or Prosecco.
Not sure about the name, but could it be your favorite?
The Negroni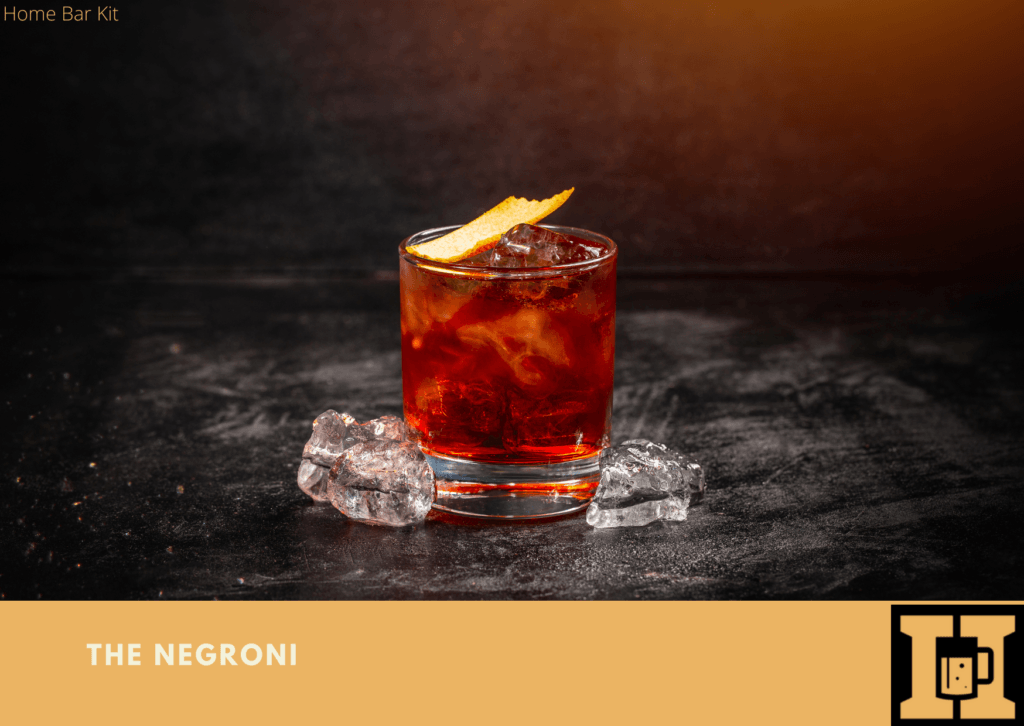 A very popular cocktail the world over from the day it was born. Another cocktail that is up for debate as to its true origin. So it seems to have started life as the Torino Milano, Campari, bitter liqueur and red Vermouth back in 1860.
However it evolved into the Americano with soda water being added. Furthermore there was more shenanigans when Count Camillo Negroni asked a bartender to beef up his Americano. The bartender added gin and a slice of orange instead of lemon and the rest is history.
Gin 1 fl. oz (30ml)
Campari 1 fl. oz (30ml)
Sweet Vermouth 1 fl. oz (30ml)
First add the three ingredients into a glass of ice and stir, its not a shaker. Next garnish with orange peel and serve.
Hugely popular, but is it your number one cocktail?
Long Island Iced Tea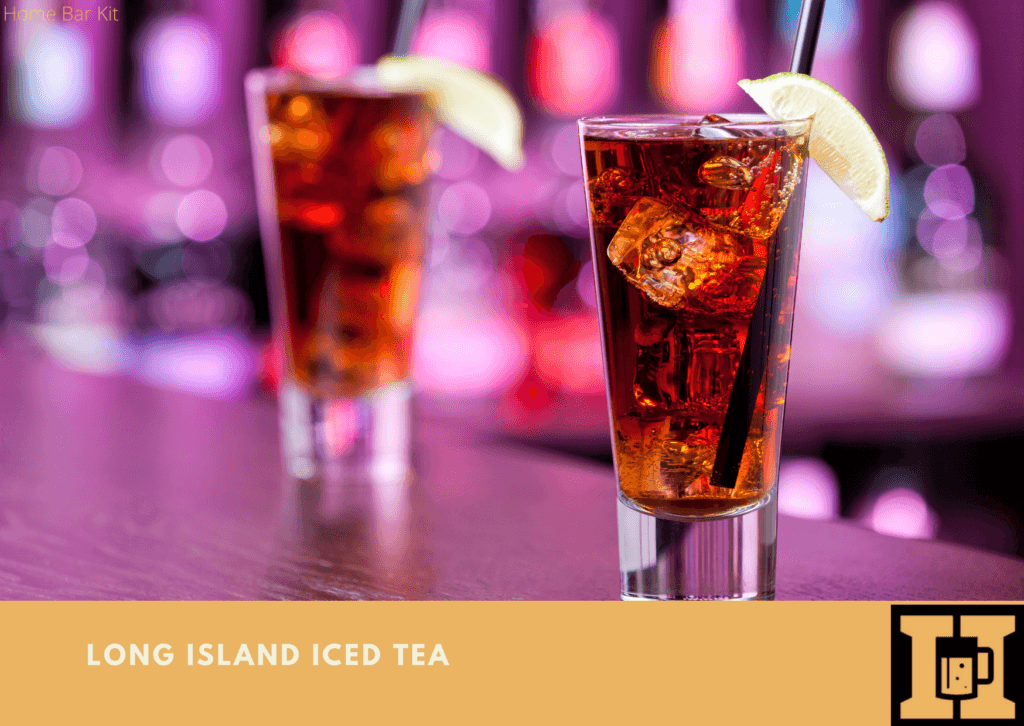 If ever there was a simple cocktail this is not it, with its many ingredients, it's not a favorite with many bartenders. Having no less than eight ingredients, five of which are spirits, so its not for the faint hearted.
Origin is again up for debate. one story claims that Robert 'Rosebud' Butt created it in Long Island, New York. He is said to have mixed it in 1972 while working at Oak Beach Inn, Long Island. However the other story happened in 1920 in Long Island, Kingsport, Tennessee. Old Man Bishop mixed a similar drink which was then tweak by his son Ransom to include cola and lemon.
In contrast this one is not as simple to make as the others.
Vodka 1/2 fl. oz (15ml)
White Rum 1/2 fl. oz (15ml)
Tequila 1/2 fl. oz (15ml)
Gin 1/2 fl. oz (15ml)
Cointreau 1/2 fl. oz (15ml)
Cola 1 fl.oz (30ml)
Lemon Juice 1 fl. oz (30ml)
Syrup 3/4 fl. oz (20ml)
First add ingredients into jug and stir gently. Next pour over ice into a highball glass. Finally garnish with a slice of lemon or lime.
It's a boozy cocktail that looks like and Iced tea, but it is the one for you?
Martini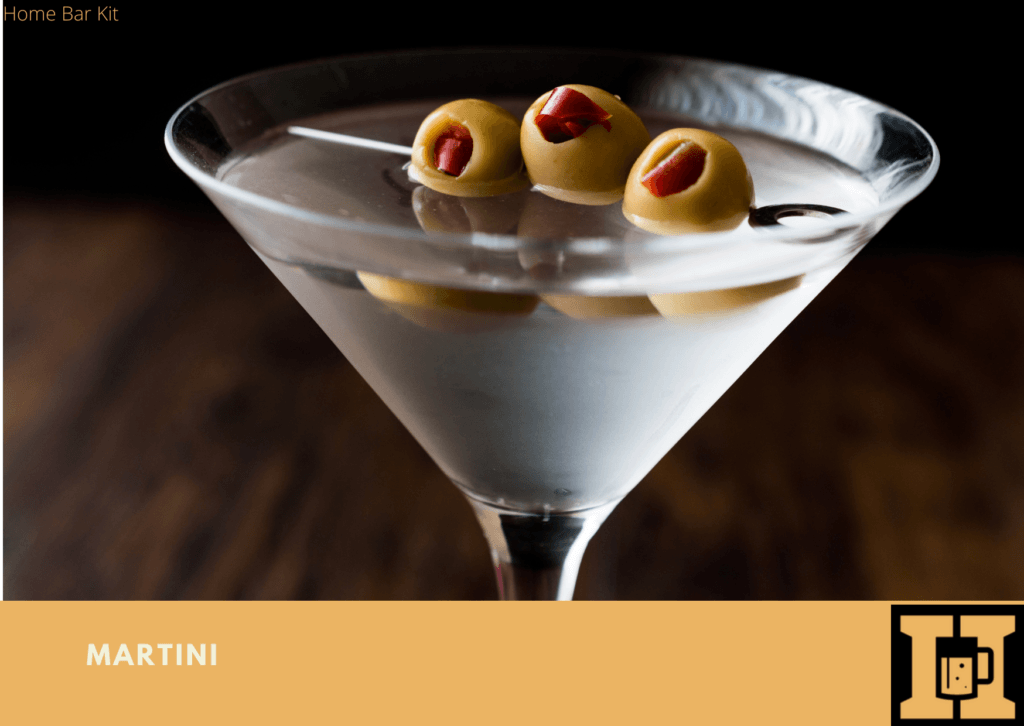 I couldn't possibly compile a list of popular cocktails and not include the world famous Martini. If it's good enough for 007 , then it's good enough for anyone. Lets have a little guess here, is the origin a little unclear? of course it is.
Some say it came from the brand of vermouth named Martini. Others say its origin is from a cocktail called Martinez way back in 1860. When it was served in a hotel in San Francisco called the occidental hotel. All I know is that it is a great drink.
Back to simple and you can't get much more simple than the Martini.
Gin 2 fl. oz (6oml)
Dry Vermouth 1/3 fl. oz (10ml)
Add the two ingredients into a mixing glass over ice, then gently stir. Strain into a chilled Martini glass and garnish with an olive or lemon. There is a Vodka Martini too, just replace the Gin with the Vodka.
A classic of all classics, but does it float your boat?
Final Thoughts
There are so many cocktails to choose from and so many variations of each one. Therefore it is easy to take the base of a popular cocktail and tweak it to your very own version.
I have a definite winner in first place, the Alexander, Followed second by a classic Pina Colada and then coming in third is the Red Eye. Can you pinpoint an absolute stand out cocktail? Or do you like too many to call one your favorite. Maybe you have tweaked a cocktail to your own taste and even give it your own name.
It is time to celebrate the cocktail. Therefore whatever you love best share it below.