When you are looking for home bar supplies or accessories it can be hard to know where to start. You can spend hours searching, but not actually find what you are looking for, it can get frustrating.
There are literally thousands of places that sell products that are bar and pub related. Many of these are aimed at the commercial market, so are not suited for home bars or pub sheds.
Finding supplies and accessories for your home bar or pub shed is easier than you might think. Whether it is online or local, there are always places to find home bar kit. Here we look at some simple options of getting those home bar supplies.
Whether you are looking for accessories for your own home bar or trying to find a gift for someone with a home bar.
We will dive into some great resources.
The Best Places For Home Bar Supplies
Some of the resources I will share are obvious, but you can literally get anything for your home bar. From the weird to the wonderful, from beer mats to custom products.
Others are more focused and deal with specific products from beer to education and news.
So lets dive in, I will start with the more obvious places and then move on to the specialised resources.
Top Picks For Home Bar Supplies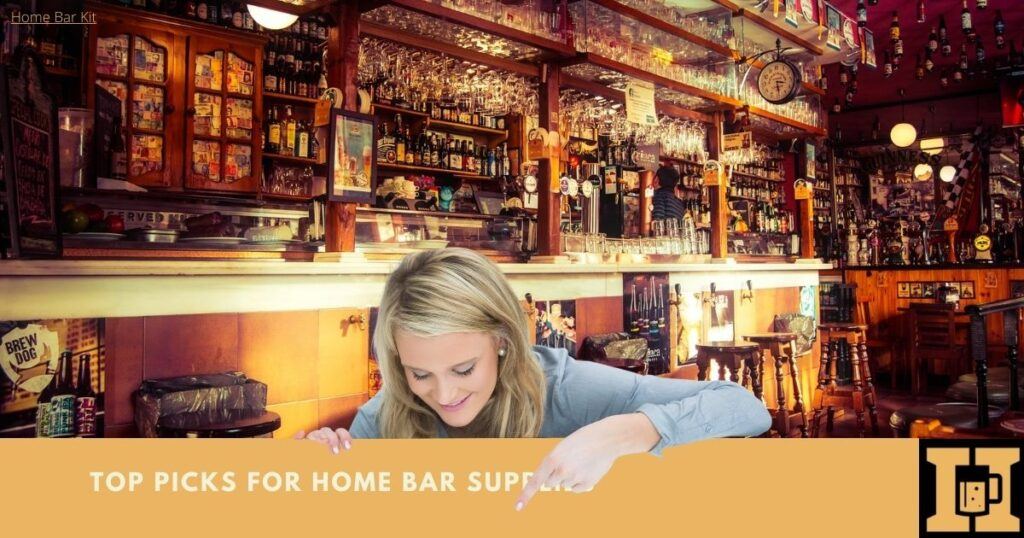 Okay so these are the obvious resources that we all know and probably have all used at some point. There are two of them and they are market leaders, or at least up there when it comes to marketplaces.
As an Amazon Associate, I earn from qualifying purchases.
Amazon For Home Bar Accessories
Yep, the mighty Amazon, a place where you can can almost get any product. So when it comes to home bar supplies and accessories it is a great resource.
Whether you are looking for beer mats, bottle openers, beer pumps or kegerators. Amazon have the lot, and the prices are always reasonable too.
I have found many products from this marketplace, including my LED strip lights, wall plaques, bar mat and my name sign for my pub shed.
I know I will be searching on there soon for more bar stuff too. Like I said the prices are reasonable and you get what you order pretty quick, and we all want that.
Ebay For Pub Stuff
Another fantastic resource for anything home bar related, but sometimes even better than the last. With Ebay you not only get new products, but also preowned products too.
Many people buy something for their home bar and use it and enjoy it. However then they might want to try a different product or upgrade a product.
So instead of hiding it in a cupboard, they pop it on Ebay at a fraction of the cost of a new one. You can even get bespoke bars made by Ebayers, as well as retro style bars too.
You can really pick up a bargain here, especially if it is being auctioned without a reserve.
Menkind Home Bar Kit
Menkind is another great place to get home bar accessories and gifts. They do products and gifts through a large number of categories.
However their home bar accessories category is pretty comprehensive. They stock branded beer glasses as well as personalised ones too. Brewing kits, beer taps, craft beer, bottle openers and even a board game, Beeropoly.
It is not just a great resource if you are looking for accessories for your home bar, but great for bar gifts too.
Menkind For Bar Gifts And More
What About Beer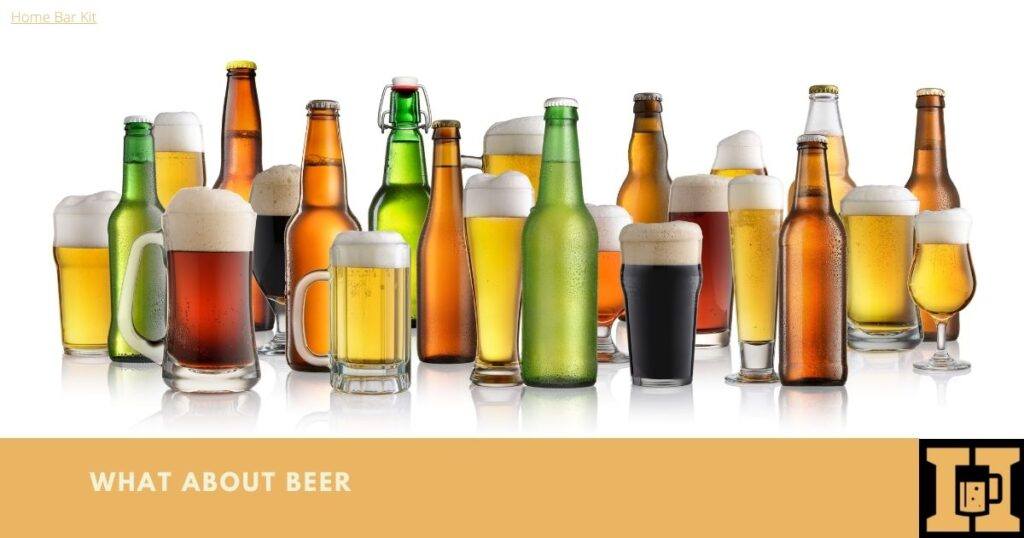 Obviously with a home bar you will need beer, wine spirits and mixers to stock it with. While your favourite supermarket will be the obvious place to go. And many times have the best prices, there are alternatives.
Online companies specialise in alcoholic and non alcoholic drinks delivered to your door. These can be on a broad scale as well as specialised, like craft beer from small breweries.
There are two that spring to mind, but of course like anything else there are plenty to choose from.
Beermonster
Beermonster is a company known for supplying draught beer dispensers and kegs to go in them. However they also have beers, wines and a selection of spirits and mixers too.
They are part of Discount Dragon who also sell soft drinks, snacks, home and cleaning products as well as seasonal gifts too.
You won't get the choice you get in a supermarket, but they are worth keeping in mind as a home bar resource.
Beermonster A Home Bar Resource UK Resource
The Original Craft Beer Club
The Original Craft Beer Club is exactly as it sounds a club. Essentially a flexible subscription service for craft beer.
You choose your how many and how often you want a delivery of craft beer. The company changes the beers regularly, so you get to try different beers from small breweries.
Each case of beer that goes out comes from two different breweries with 4 beers styles and 3 beers of each style. If you love craft beer, then it is a great home bar resource.
The Original Craft Beer Club US Resource
Other Home Bar Resources
On a local basis there are some other home bar resources where you can find many things bar or pub related. Including retro pub stuff as well as some pretty obscure things you didn't know you needed until you laid your eyes on them.
Facebook Marketplace is a great resource for anything to do with bars. From beer mat collections to complete bars and bar seating.
Many of what you find is preowned or even antique, but you can find some really great stuff. The downside is that it is rare for any sellers to post.
Which is fine if you live in or near a city or big town. But for me living in a rural area, most of the things I find are a long way away.
Antique Shops is another great local resource, visit your local ones to see what gems that might be hiding. Or whenever you visit another place, while there checkout the local antique shops.
The same goes for charity shops, you can find pub related things here too. Like antique shops checkout your local ones and those when you visit another place.
Finally look up local markets and car boot sales, these can be a goldmine for bar related products.
Final Thoughts
To summarise then, finding home bar supplies and accessories is not that difficult. The obvious choices are sometimes overlooked, plus they sell things you don't expect them to sell.
The more specialised companies are good for those niche items you can't get in mainstream shops. Local antique and charity shops might surprise you with some unexpected bar memorabilia and unique items.
If I come across anymore useful home bar resources I will update this post and add them on. In the meantime if you know of any other great resources then do share your thoughts below.