It would be great to brew your own beer to serve at your own home bar, sharing it with your friends, it's a great combination having your own bar and serving your own beer too.
There is an initial effort involved in building your own home bar, but once it is finished you are left with the enjoyment of using it. If you make your own beer however, there will be the effort of making it and then the wonder of drinking it, but then you have to do it all over again, so is a home beer brewery worth it?
Hell Yea!
Home Brewing On The Rise
Just like the rise in the interest in building a home bar, the interest has also risen in home beer brewing, and funny enough that rise started in the 3rd month of 2020, I wonder what happened in March last year.
Although this was not the only rise over the last few years, the American Homebrewers Association reported a rise back in 2017 with Residential brewers responsible for around 1.4 million barrels, that's a lot of beer.
A Rise Or Fall
The rise in 2017 was the result of a peak close to Christmas which is no surprise as a home brew kit makes a great festive present. The trend though seems to be a gradual decline since a high peak of interest in January 2004 and the trend graph looks like a gentle downward slope with a mountain peak every December.
Bear in mind though that this does not represent actual sales of home brew equipment, but the search interest in Google year in year out for the last decade and a half.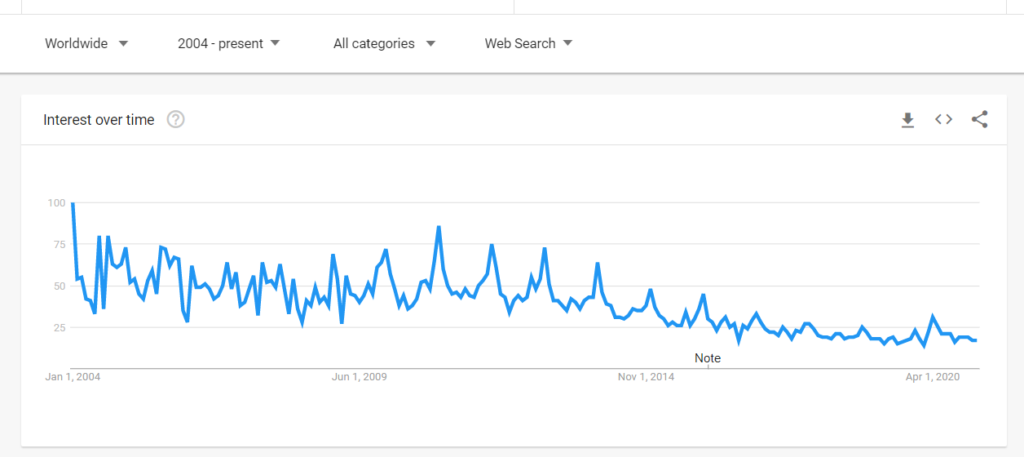 December 2019 was the lowest peak of all the Decembers since 2004, except for December 2020, so the decline in interest has been a steady decline with annual peaks around the festive season. March 2020 was the highest peak for this time of the year since March 2013, and the reason for that is obvious.
Is It Time To Brew
If you are not already brewing your own beer, then is now the right time to get brewing?
Any time is the right time to start making your own beer, if you are interested in doing it, remember it is going to take some work to produce your own beer, and you may not get it right first time. May be the question should be
Why would you brew your own beer?
cheaper
Hobby
Learning
Creative
New recipes
New Friends
Mad Professor
Achievement
Cheaper
Initially there will be an investment to purchase the kit needed to brew your own beer, but once you swallow that cost, then your home-brewed beer will be a fraction of the cost of buying beer.
Hobby
If you like beer, then making your own is going to be a fun hobby, with the ultimate reward of consuming your own produce, what could be better than that.
Learning
You will be boosting your brain power by learning a new skill, it is an amazing thought that you will be learning whilst having fun and drinking the results.
Creative
Creating something from nothing is special, we all feel good when we are being creative, and what could be more creative than brewing your own beer (and I don't want to hear your answers, lets just leave brewing beer as the most creative thing there is).
New Recipes
Talking of creative brings us on to recipes, you can mix new recipes and produce beer with your own twist, how cool is that.
New Friends
In your search to perfect your beer I am sure there will be a fair bit of searching online, this is where you will fall upon forums and meet people that are as passionate as you about producing their own brew and friendships will be made.
Mad Professor
This is not actually true, but you may feel like you are in your own laboratory experimenting like a professor, and you don't have to be mad, but it helps.
Achievement
All the joking aside, brewing your own beer will not only feel like a great achievement (especially if it is half decent), but will actually be a great achievement.
It seems like there is a pretty good case for brewing your own beer.
Brewing And Beyond
There are a few reasons people start home brewing, the obvious being to save money, also to always have beer at hand, and to share with friends, but some take it up for a hobby too and it's a good one at that.
Although this is a great hobby, sometimes there is magic.
There have been some who started home brewing as a hobby or to save money, but ended up creating a good business.
Craft Brewery Business
It may not have been planned, but when you get it right and everyone that tastes your beer just loves it and says that you should be selling it, what are you going to do.
You either keep appreciating that you are producing something that people like and continue as a hobby, or you get busy and build a craft brewery.
Although this has happened for some, don't think it is an easy thing to do, brewing your own beer for your own consumption is one thing, but scaling that up will be difficult and expensive. Then you have to actually sell it and there are plenty of craft breweries competing in this space.
On the other hand if you want to pursue it as a business, don't let me put you off, just do your research and plan well, and good luck. Be sure to send me a beer.
To Brew Or Not To Brew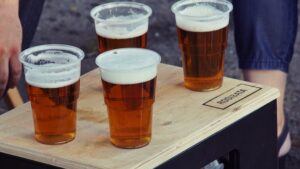 That is the question.
It is definitely worth brewing your own beer, I have done it in the past, I brewed both beer and wine, and it was fun, and I enjoyed consuming it. Will I do it again in the future, possibly.
If you like beer, then it is worth looking into, I will do some research myself and report with a post outlining what you will need to get started.
It is obvious we saw a rise in the interest of home brew in March/April 2020 with the news of Covid 19 and a world pandemic to swallow, then all being locked down, so what are we going to do, Brew our own Beer of course.
It's a delightful subject, and if you have any questions or home brewing tips to share, then do please leave your comments below, thank you.
I'm off to open a new barrel.