Just as it is nice to spend an evening in your pub shed during the warm summer. It is also nice during a cold winters evening, but not if it is as cold inside as it is outside. So how can I heat my pub shed in the winter?
When winter hits hard there is one thing your pub shed can't do without if you want to keep it warm. In this article we will look at some heating options. But also how to prepare your pub shed before you choose a heating source.
How Can I Heat My Pub Shed In The Winter?
There are a number of heating options to keep a pub shed warm during the winter. However they will all fall short if you have failed to properly insulate your pub shed. This is the most important thing if you want to keep warm and toasty. Without it you will be fighting a losing battle, as well as throwing money away.
A heater will do its job, but you have to keep that heat from escaping.
Why Is It Important To Insulate A Pub Shed?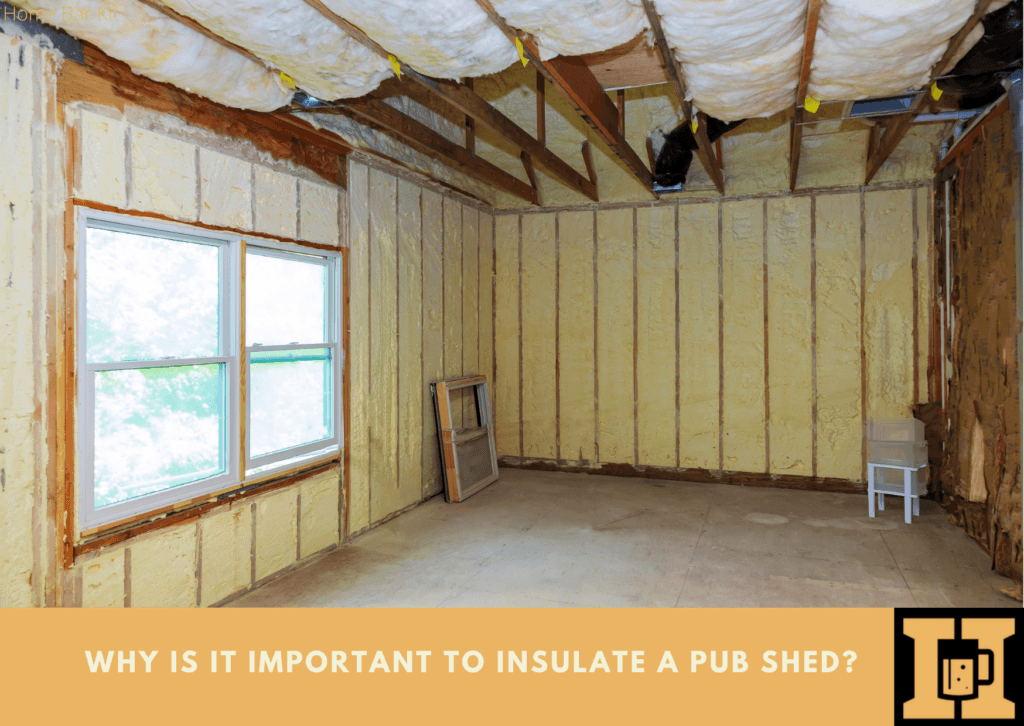 Because it will impossible to keep a shed warm without it. Also anything in the shed may suffer damage through cold damp conditions.
This goes for any shed that is being used for anything other than a storage room. Whether it is a home office, gym, craft room or pub shed, it needs to be insulated.
Obviously insulating a shed does cost money, however it is a good investment. Plus it may save money in the long run.
Trying to heat an uninsulated shed will like running to stand still. As fast as you pump the heat in, it will rapidly escape through the walls, roof and floor. It will be a costly endeavour to heat an uninsulated shed.
A cold pub shed is a closed pub shed, no one wants to shiver whilst trying to enjoy their favourite tipple.
I won't go into the materials needed or how to insulate your shed. Why? Because I covered that in another article you can read here.
How Can I Heat My Pub Shed?
Once a shed is insulated then it is easier to heat and keep warm. There are a number of heating options and all of them will do the job.
The costs for the different options may vary, so budget may have a bearing on the one to choose. Also while some are plug and go, a few need to be installed professionally.
Just remember that any heat source can be a fire hazard, so always adhere to safety regulations.
**As an Amazon Associate, I earn from qualifying purchases with no extra cost to you.
The Modest Fan Heater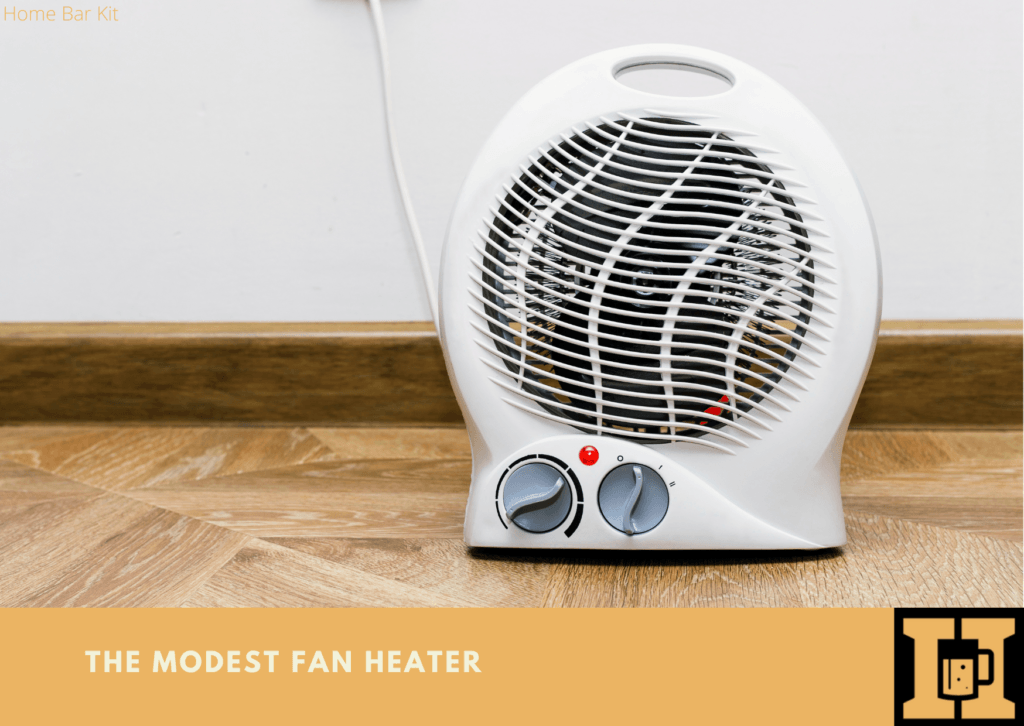 A fan heater is easy to use, requires no fitting and works well. It will not only heat an area but circulate the heat through the air.
They work well in small areas, so could be ideal for a shed. They are cheap to buy, but not cheap to run. A fan heater can use a lot of energy, especially if it is running for a long time.
There are plenty to choose from and just require plugging into an electrical outlet. Switch on and instant heat.
So cheap to buy, but will hit you in the pocket on running costs.
Electric Radiator
An electric radiator is a trusted way to heat a small area. They do come filled with water, but the most common is oil filled ones.
Some can be wall mounted, however most are free standing a portable. Although they are more efficient than a fan heater they can struggle to heat a large space.
The heat is more localised so a free standing one might be the better option giving the freedom to move it around.
An advantage with this type of heater is many come with a thermostat and timer. So you can program it to come on when you want. Plus they will cut in an out as the temperature drops or rises.
They are a little more expensive than a fan heater but won't cost as much to run.
Halogen Heater
These are similar to a fan heater in size and looks, but use quartz tubes instead. These create and omit the heat through infrared waves.
Although Halogen heaters are a similar cost to a fan heater, they are much more efficient. So will cost less to run over time.
Most models nowadays have important safety features too, making them ideal for shed heating. Overheat protection is one, as well as a tip over cut out feature too.
A lightweight fairly cheap option for heating a shed.
Indoor Portable Gas Heater
The reason I say indoor gas heater is because there are outdoor gas heaters too.
Never use an outdoor gas heater indoors.
Only ever use a gas heater designed for inside use and make sure it the right size for the space you want to heat.
These heaters can be quite expensive and you have to invest in a gas bottle too. Once the bottle is empty they can be exchange for a full one.
Install a Carbon Monoxide meter for safety.
Log Burner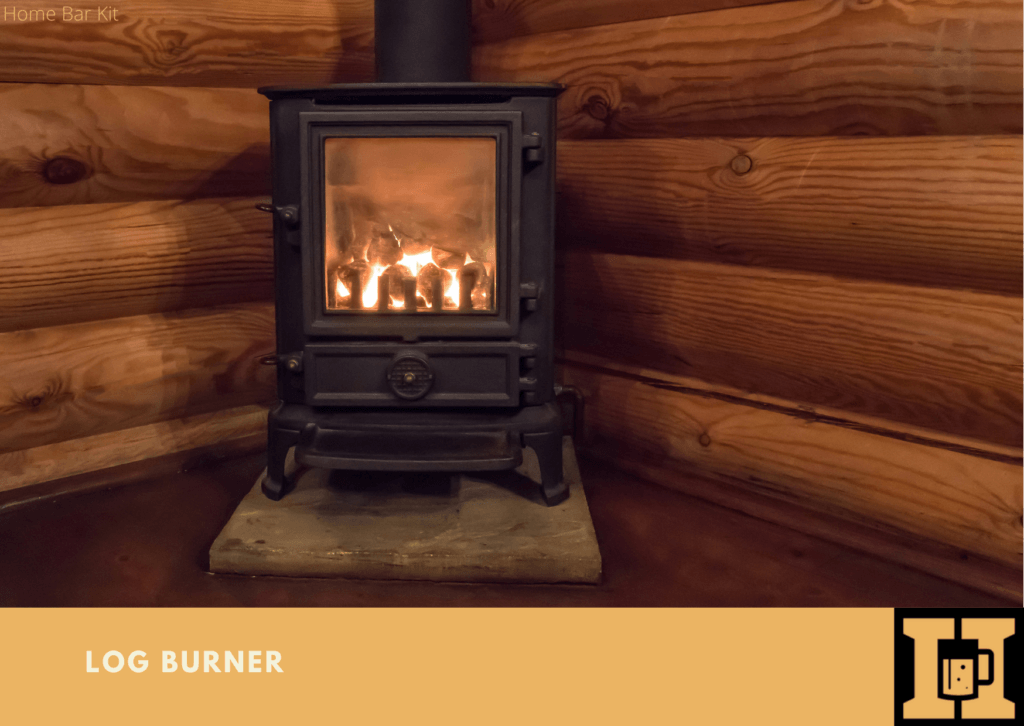 Everyone loves a log burner and how cool would it be to have one in the pub shed.
Although they can be quite expensive to buy and install, they can be cheap to run. But this does depend on where you get the fuel to burn.
Bear in mind that a log burner does need to be professionally installed and have a flue or chimney to exhaust the smoke.
Although a log burner can easily heat even a large shed, there is not a way to control that heat. So you may get rather hot quite quickly and not be able to effectively turn it down.
Install a Carbon Monoxide meter for safety.
Underfloor Heating
This can appear a sensible option and probably is. Although there are water based underfloor heating systems. An electric version is probably the best for a shed.
More expensive than a portable heating units depending on how big the shed is. They do heat the whole area evenly and can be quite cost effective to run.
Most will have thermostatic control too.
One thing to bear in mind is they are under the floor, so if anything goes wrong, then the floor needs to come up. This could be pretty disruptive and somewhat of a pain.
Solar Air Heater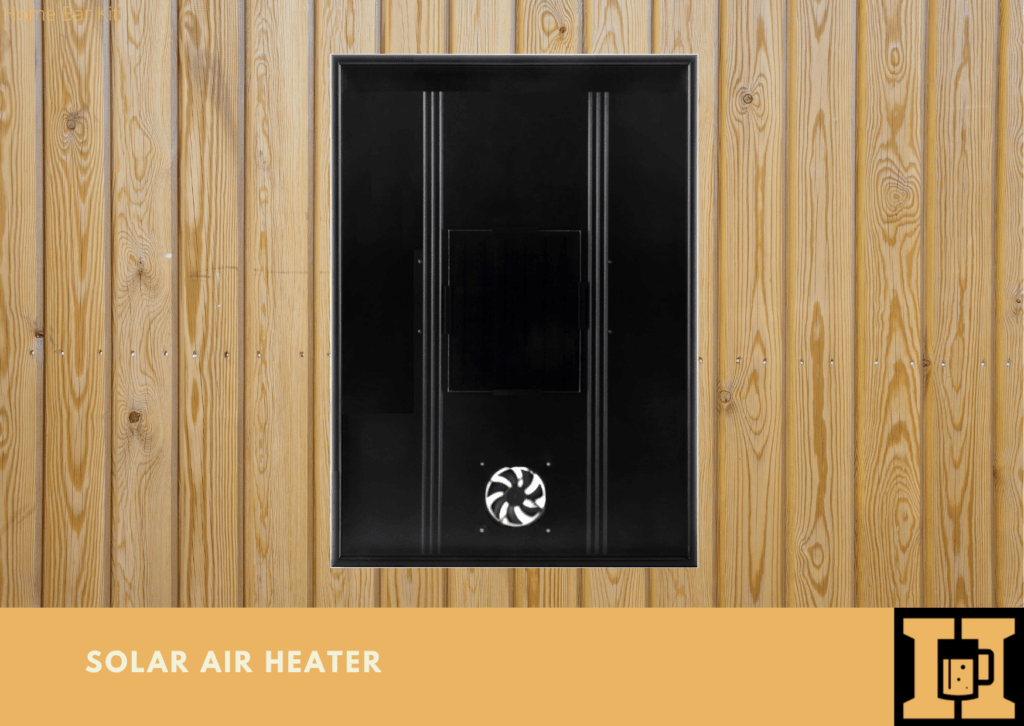 A solar air heater is a great way to heat a shed. A small photovoltaic panel is fitting to the outside of the shed. A fan tube passes through the shed and fans in warm air to the inside.
A non intrusive bit of kit that does not use any electricity. Basically it is like a solar panel that creates heat and directs it into the building.
Expensive to buy, but obviously no cost to run.
It does need the sun to work, so placement of the unit on the shed is important.
A worthy heating option for a pub shed.
Final Thoughts
As you can see there are many options to heat a pub shed, some better than others. Some are more expensive to buy, but cheaper to run, so could save money in the long run.
The most important thing to remember though is to start with a shed that has been well insulated. Forget or pass on this step and you will struggle to keep your shed warm, plus it will cost a fortune.
How do you heat your pub shed? Share your thoughts below on how you keep your pub shed warm and toasty in the winter.