What is a Flash Blender? In the world of cocktails the term flash blending often comes up. Especially, when it comes to making tiki style drinks. Working it out, the word flash can be described as sudden and brief. The word blend explains as mixing more than one substance together.
Adding these together, then flash blending must be a sudden but brief blending process. I would imagine that you add your cocktail ingredients to a blender and turn it on then off almost immediately. Does that sound right? No.
Maybe there is a special blender that performs this mystical flash blending process.
What Is A Flash Blender?
A flash blender is a certain type of blender. Although these blenders are not called flash blenders, they have a certain function that makes them perfect for this type of blending. The function in question is a pulse mode, this performs a quick pulsating action. In short, they have a button that you press and it will blend for as long as you have your finger on the button.
Flash Blender – To Blend Or Not To Blend?
I guess the process called flash blending, should be called pulse blending, after all that is what the button on the blender is called. Although, it doesn't sound as exciting does it, so flash blending it is then.
I was right though when I worked it out in my head. A sudden but brief blend, a flash (or pulse) if you like. What does this quick flash blend do though?
The tiki expert and author of the famous book Smugglers Cove, Martin Cate explains it best. He describes how flash blending perfectly chills a cocktail, aerates it and makes it frothy. This process wakes up the citrus and forces the aromatics to the surface.
Sounds good to me.
It does not sound good to everyone though, blenders are not always a bartenders best friend. In fact a lot of them hate blenders with a vengeance. Who wants to be in a bar with several blenders playing their ice crushing tunes while trying to hear what your friend is saying.
I kind of get it, but although we might not be professional bartenders, we do tend to our own home bars. Which begs the question To Blend Or Not To Blend?
I personally love blenders, especially when cooking, they get the job done in seconds. Also, it just so happens that my blender does have a pulse button. I use this button for some soups, when I don't want the soup to be completely smooth, it leaves it a bit rustic.
Imagine building a deck and having to insert 1000 screws, would I use a manual screwdriver? No, I would get out my trusted combo drill. The same goes for the blender.
Okay, now we have cleared that up, and we know what a flash blender is, what blender do we get?
Hamilton Beach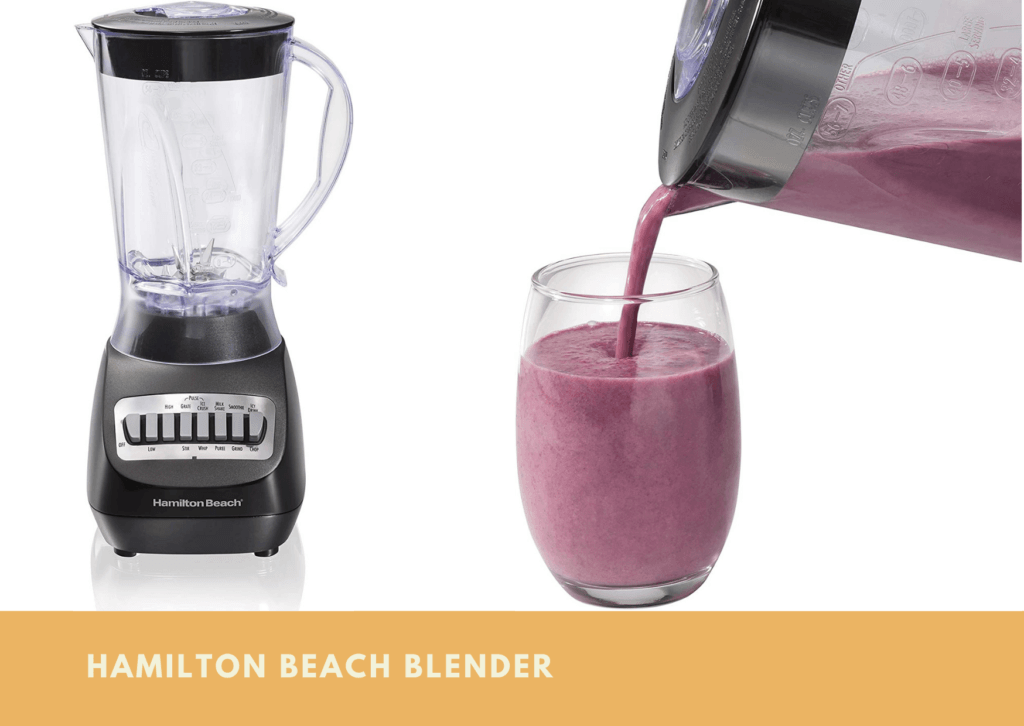 A counter top blender that has the name that all bartenders will know, which refers to the old stand up mixer which is a malt shop style mixer and pretty old by todays standards. Designed for mixing milkshakes and malted milks, but bartenders used them for cocktails, especially tiki cocktails.
This particular model although the same brand is a modern machine used for mixing a variety of beverages, including tiki style cocktails with crushed ice. It has the all important pulse button to perfectly flash blend your cocktails.
With 10 speeds and of course a pulse button, this blender has a powerful 650 watt motor and a stainless steel blade to deal with the ice.
A good home bar machine that will produce great cocktails, and won't break the bank.
Check Latest Price
Ninja Professional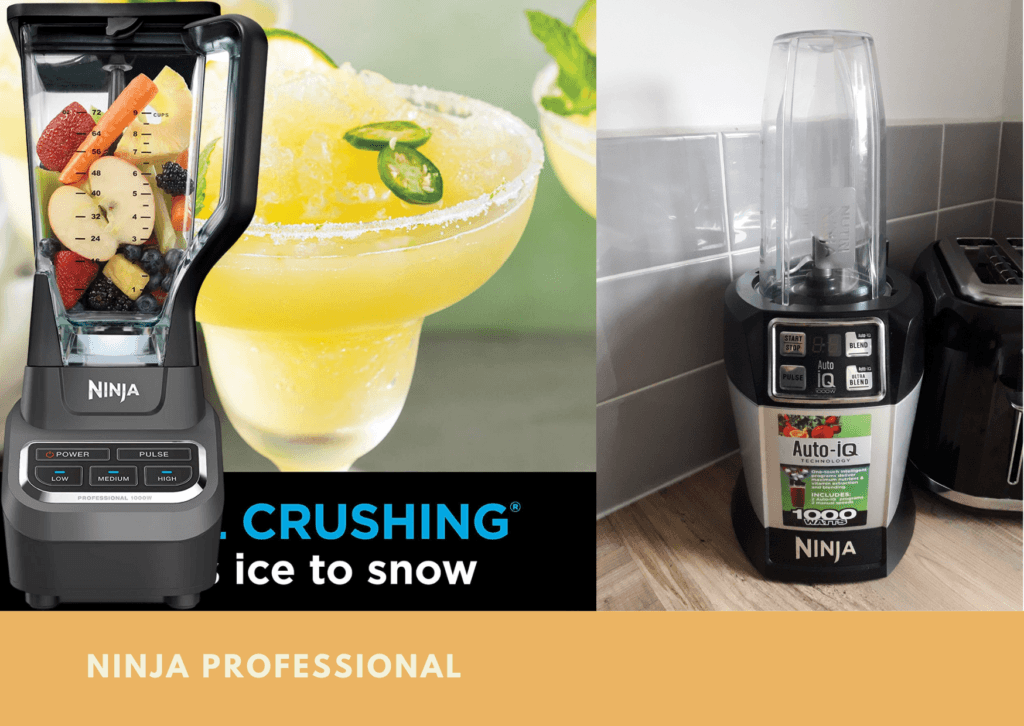 There is one thing that we can be confident with the Ninja brand, they are good, they are powerful, and they are reliable. I have an old Nutri Ninja blender that is still going strong and has the pulse button too.
Regarding the image above, the blender on the right in is my old blender sitting on my counter top, the blender on the left is the Ninja Professional.
The Ninja Professional is an ideal blender for making tiki cocktails as well as other drinks. It will crush down ice to a snow texture if you want it to, or crush it to your own spec with the pulse action. The blades are strong in these Ninja blenders and mine has dealt with everything I have thrown at it.
It is not just the blades that are strong, but the motor too with its powerful 1000 watts. Along with a large capacity of 72oz makes it a strong contender for home bar use.
Check Latest Price
Waring Extreme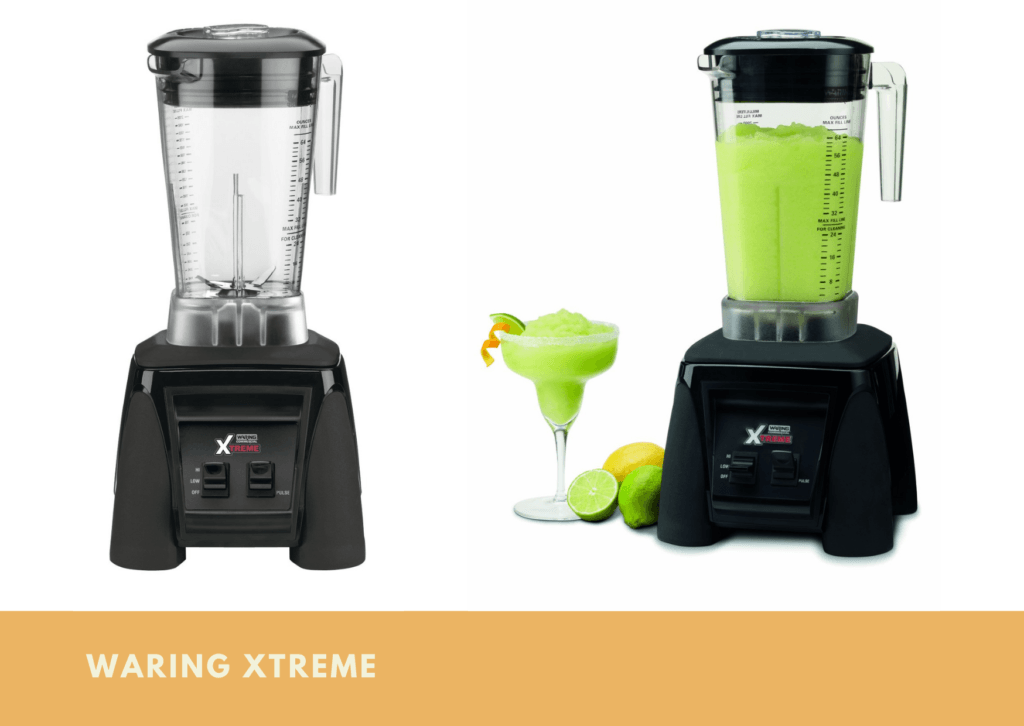 A pure beast of blenders, if it is raw power you want, then this Waring will knock your socks off. The Waring blender has been around for years, and it is another name that many bartenders will know. They are quality products, but you will pay the price for that, no they are not cheap.
It is powerful, it has 64oz capacity and low and high speeds, with the all important pulse function.
A good blender without a doubt and sits nicely in a commercial setting, but at a home bar not so sure. It won't be a disappointing buy for a home bar, I just don't see the point in spending this level of money. But hey, you may.
With extreme power comes an extreme price 🙂
Check Latest Price
Vitamix 5200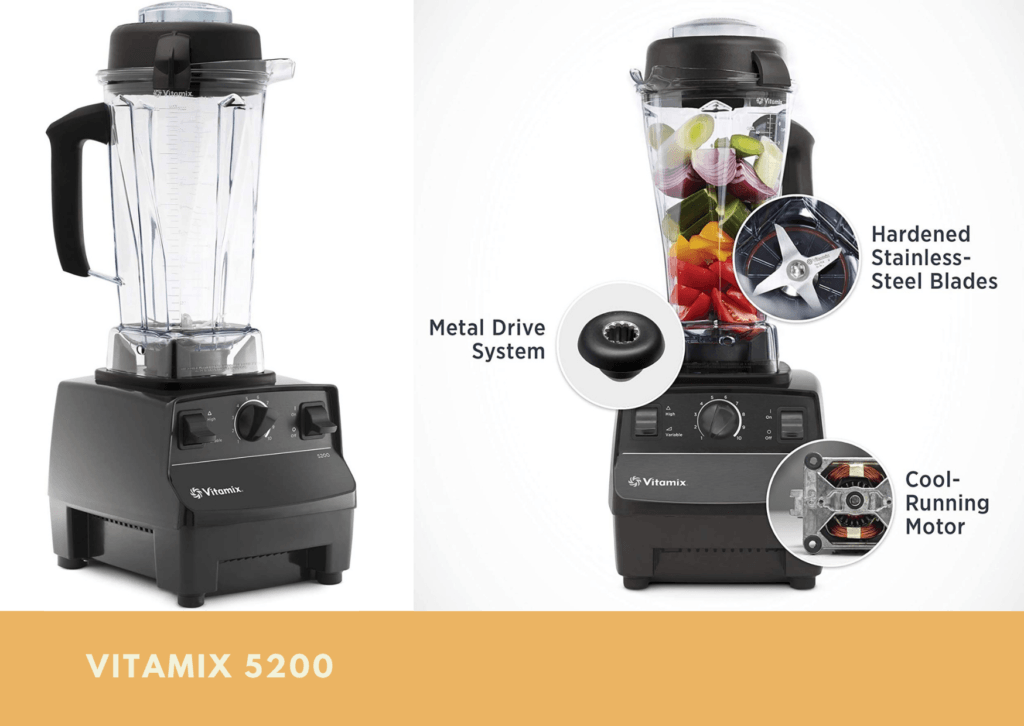 Another bank breaker, but a top machine is the Vitamix 5200. This is built to last and has hardened stainless steel blades will mash up anything you need mashed. Although its not strictly a pulse type blender it has a variable speed, meaning you have complete control of how you blend. With this feature it can blend to many textures.
Like the Waring Extreme it is a powerful blender and has 64oz capacity. There are 10 speed settings as well as a high setting, we are talking high speed blending.
A blender you will find in a commercial setting, but it does venture into residential too. It is quite an investment and probably not needed for a home bar. That being said, it could be a blender for the home bar and kitchen, which means the price is not so bad.
Check Latest Price
Hamilton Beach Drink Master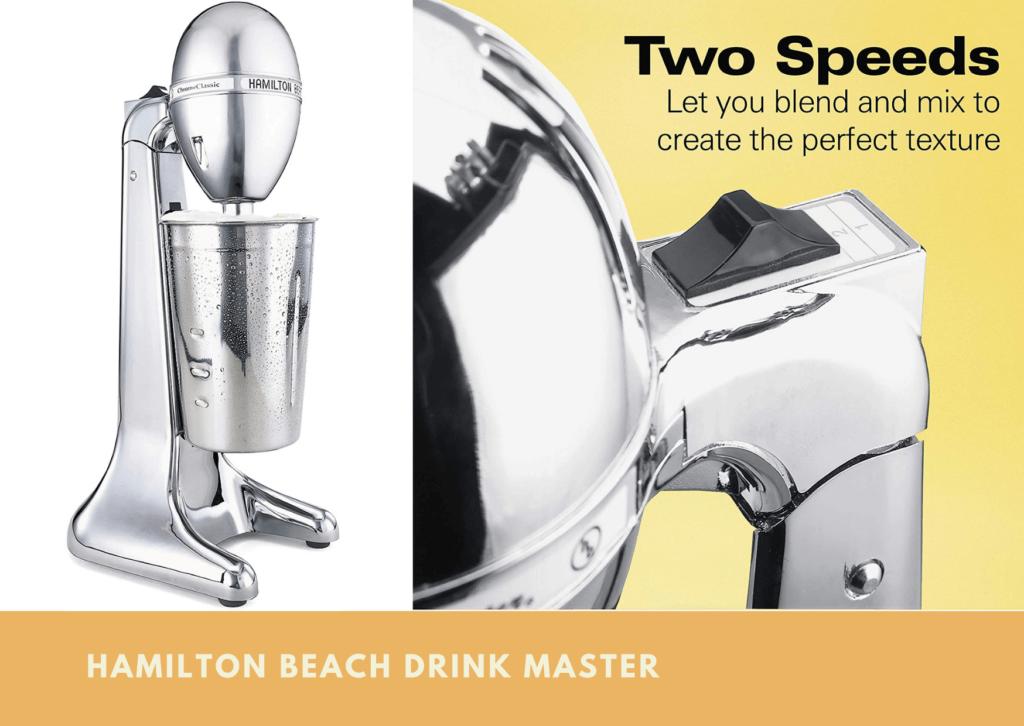 The original cocktail machine, designed for milkshakes and malted drinks this blender became popular with bartenders. It is based on the original machine that was introduced in the early 1900s. Bartenders found it gave them the consistency they wanted for the cocktails they were preparing. Again, this one is not a pulse machine, but bartenders love it, so it must be worth a look.
Known as a stand up mixer, they blend from the top down, as opposed to blending from a blade at the bottom of the machine. This helps aerate and dilute effectively.
The cup is small at 28oz and the blender has just two settings, but somehow it blends the perfect mixtures. Whether you are knocking up a tiki cocktail or an old style thicker than thick milkshake, this blender will get the job done.
Go back in time with this vintage style blender, its so cool, as is the price tag.
Check Latest Price
Final Thoughts
A small range of blenders, which hit a variety of specifications. The home bar is for mixing and serving drinks, so the Waring or Vitamix seem well over the top. However, they do make more sense if you are using them in the kitchen too, they have the versatility for both areas.
Perhaps your existing kitchen blender may be suitable for mixing cocktails, give it a try, it might surprise you. But, if you are looking for a blender that is solely for the home bar, then the two Hamilton beach blenders are ideal. My favorite though would be the Ninja Professional, you get a good reliable blender without having to break into the kid's college fund.
We know what a flash blender is, but which one would you go for, one with a pulse, or one without? Share your thoughts below.